Imbalances in the gut microbiome contribute to a number of pathologies, such as Inflammatory Bowel Disease (IBD), Irritable Bowel Syndrome (IBS), pouchitis, obesity and allergies. Building upon exciting new advances in microbial signalling and functionality, NIHR Imperial BRC Gut Health Theme operates in close partnership with the BRC's Institute of Translational Medicine and Therapeutics (ITMAT) to integrate and model multi-omic data for patient stratification, as well as identify novel therapeutic interventions through harnessing the power of the microbiome in patients with inflammatory diseases of the gut. Our current areas of research are summarised below.
Metabolic and microbial characterisation of IBD
As current therapeutic approaches in treatment of IBD are ineffective in approximately 30% of cases, our in-depth analysis of the microbiome and the metabolome of IBD patients aims to identify actionable biomarkers for improved clinical management of the disease. We are combining expertise in both metabolic phenotyping of biofluids and next generation sequencing of stool samples to establish the composition and functional capacity of the microbiome in IBD.
Microbiome-driven patient stratification for cancer risk prediction
The risk of developing colon cancer is increased in IBD patients, and we are retrospectively analysing IBD biopsies and peripheral biofluids available in our tissue biobanks using a range of new surgical and analytical technologies, to establish bacterial or metabolic markers of susceptibility to colorectal cancer. This will allow better stratification of patients at risk, and will establish microbially-driven inflammatory cascades involved in GI disease and oncogenesis.
Nutritional strategies for management of IBD
Environment, lifestyle, diet and genetic factors play a key role in the increased prevalence of IBD. We are in process of broadly investigating the impact of dietary interventions on IBD expression and management. Improvement in nutritional support for IBD patients taking into account diet-microbiome interactions has the potential to beneficially mediate disease progression.
Extreme IBD phenotypes
We currently have access to large clinical cohorts of well-phenotyped patients, capturing cases that manifest particularly aggressive disease paths, where treatments are of varying efficacy and cost. We aim to enrol and follow 200 patients with IBD, using a combination of traditional metrics of disease and the metabolic and microbial phenotyping resources available through the Clinical Phenome Centre (cross cutting Molecular Phenomics theme), in order to address the role of the microbiome and its metabolic influences in IBD treatment.
NIHR Imperial BRC Gut Health Theme affiliations: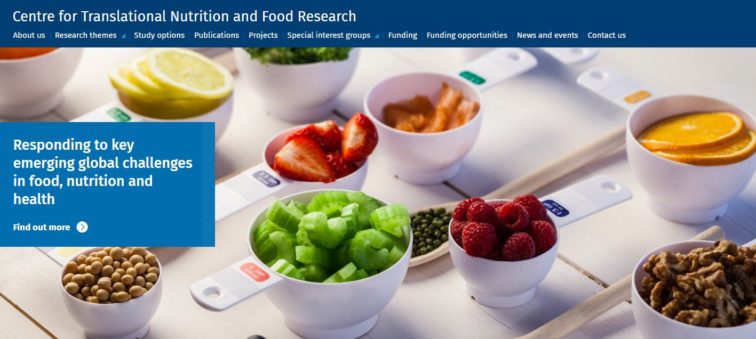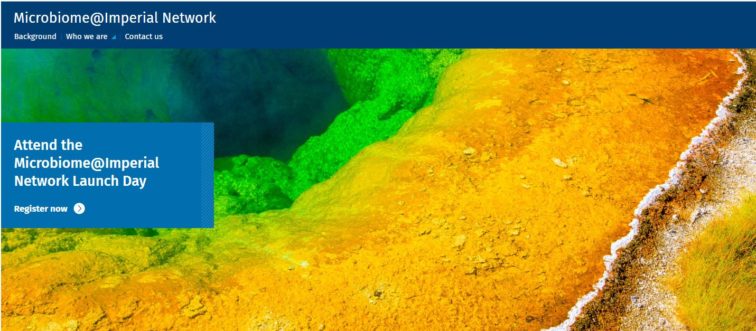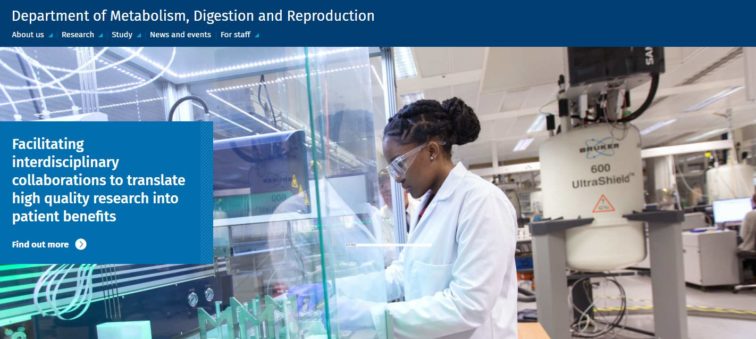 Key Individuals
Professor Gary Frost

Theme Lead, Gut Health

Professor Mark Thursz

NIHR Imperial BRC Director

Dr Benjamin Mullish

Clinical Research Fellow

Dr David MacIntyre

MRC-CDA Fellow & Lecturer in Reproductive Systems Medicine

Dr Horace Williams

Consultant Gastroenterologist

Dr Isabel Garcia-Perez

Lecturer in Precision & Systems Medicine

Dr James Maurice

Clinical Research Fellow

Dr Jia Li

Lecturer in Human Development and Microbial Signalling

Dr Jonathan Hoare

Consultant Gastroenterologist

Dr Jonathan Swann

Senior Lecturer in Microbiomics and Human Development

Dr Lesley Hoyles

MRC Intermediate Fellow in Data Science

Dr Nick Powell

Clinical Reader in Gastroenterology

Dr Nikihl Vergis

Clinical Research Fellow

Dr Sarah Butcher

Head of Bioinformatics Support Service

Dr. Joram Posma

Research Associate

Prof Julian Marchesi

Professor of Digestive Health

Professor Ailsa Hart

Consultant Gastroenterologist

Professor Elaine Holmes

Professor Huw Thomas

Professor Kevin Murphy

Reader in Endocrinology

Professor Marc-Emmanuel Dumas

Reader in Translational Systems Medicine

Professor Paris Tekkis

Professor of Colorectal Surgery

Professor Robert Glen

Chair in Computational Medicine

Professor Timothy Orchard

Professor of Gastroenterology
Stories