The BRC acknowledges that to undertake world-class translational research, we need to consider the people we support and the communities we serve. To ensure we do so systematically we have created an Equality, Diversity and Inclusion Framework to provide guidance and set the tone for the NIHR Imperial Biomedical Research Centre moving forwards.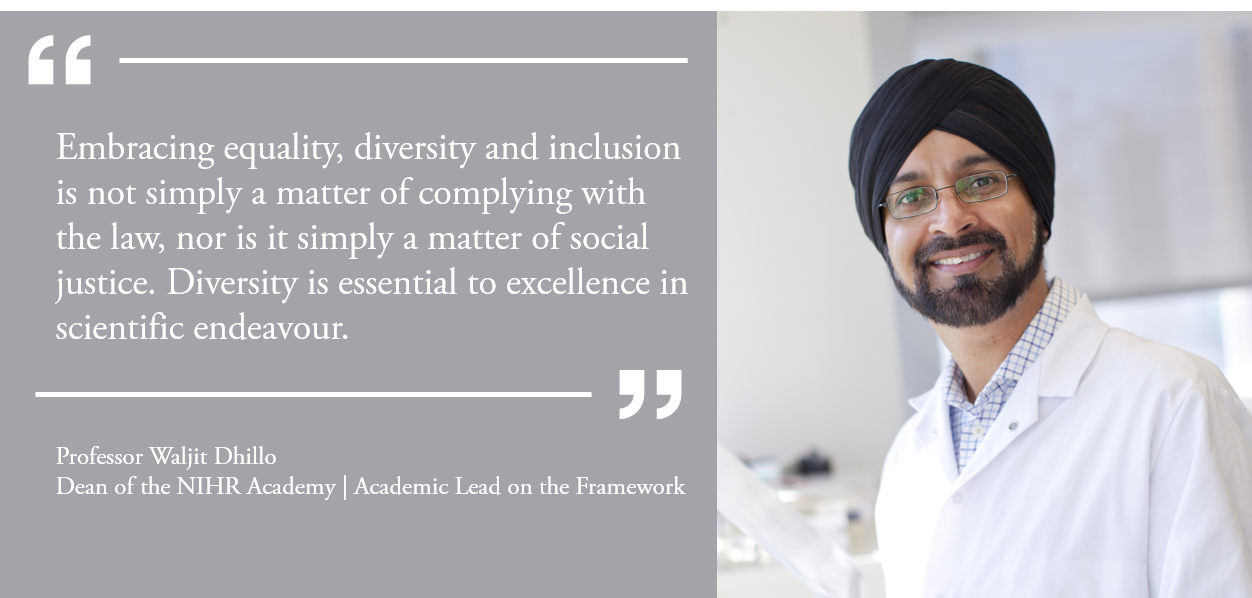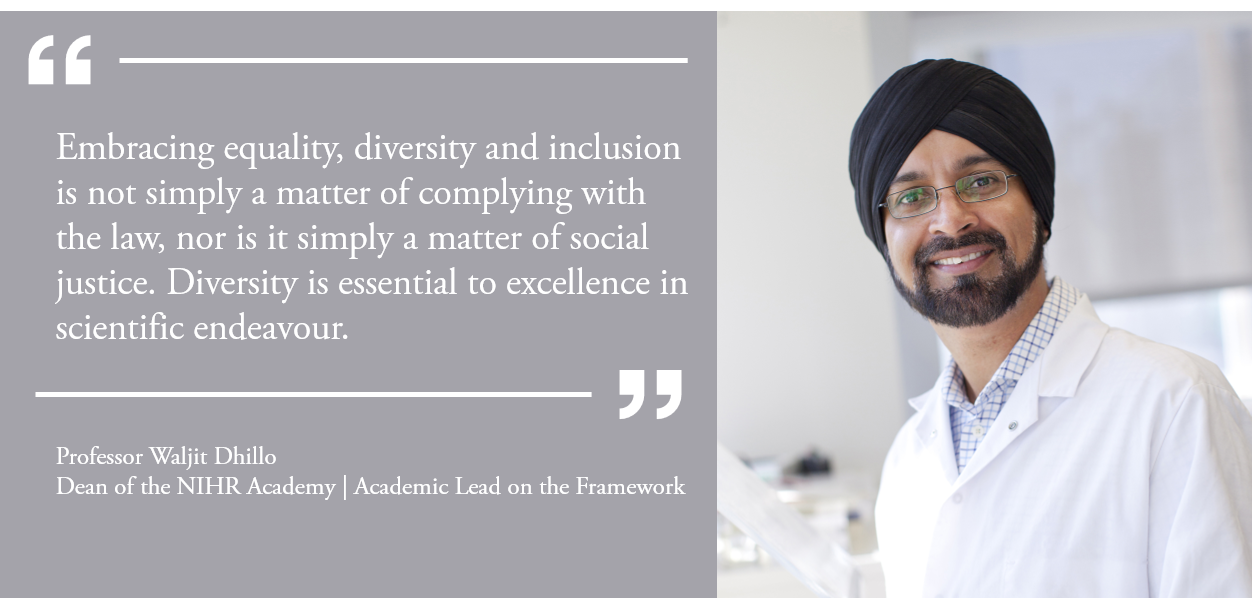 A summary of our Underpinning Principles and Objectives can be found below to give a sense of what we value and will be encouraging for our researchers and research projects.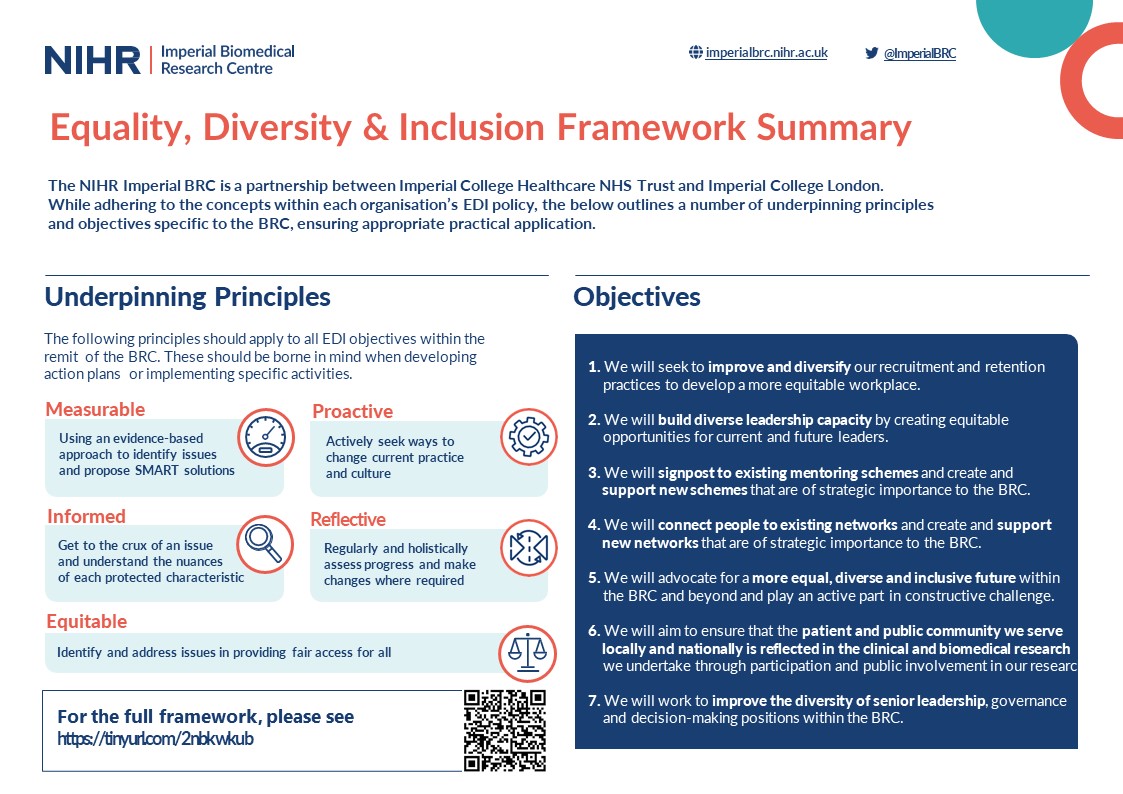 The full Framework can be accessed through this link and will be reviewed regularly.
Academic Women Association at Imperial
This new network at Imperial aims to provide women, in and outside academia, with a safe space to discuss and plan their careers in leadership roles. Follow this link for more details- Academic Women Association: a new women network at Imperial
Stories