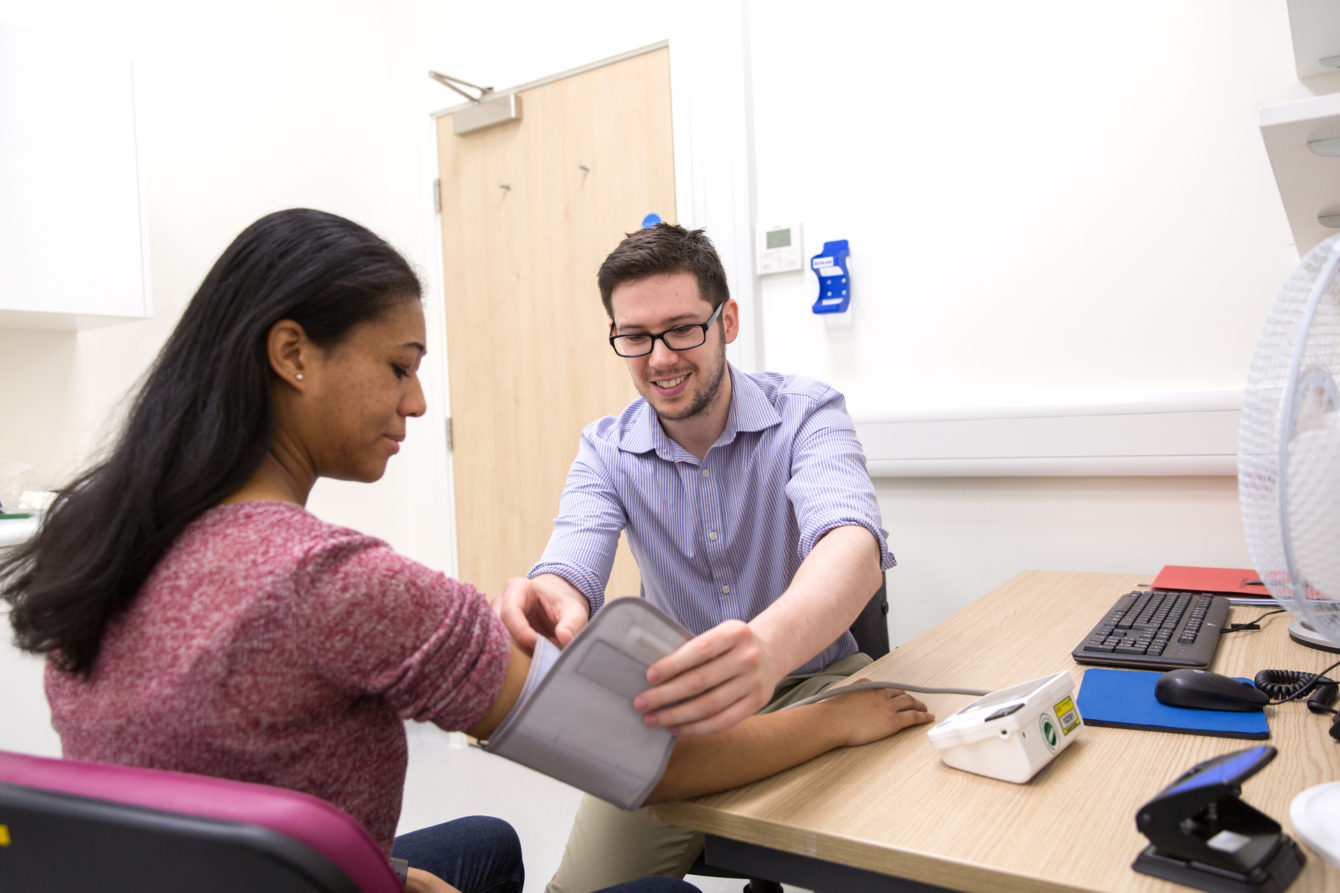 The NIHR Imperial BRC has teamed up with Imperial College Health Charity to co-fund pre-doctoral fellowships to support research projects undertaken by a wider range of clinical staff, including nurses, allied health professionals and other non-medical professions. Awardees will undertake one year research projects to produce preliminary experimental data to support a hypothesis, and to develop a range of research skills in order to advance their academic careers and increase their chances of securing external funding for follow-on training.
This year, the successful BRC-funded candidates were Gemma Clunie (speech and language therapy), Tim Hoogenboom (sonography) and Venetia Wynter-Blyth (nursing). Their projects will explore better ways to deliver immediate and effective patient care, by investigating swallowing and voice difficulties in patients with airway obstruction conditions (Gemma); by applying ultrasound techniques to identify liver disease early (Tim), and by exploring the physical needs of cancer patients prior to surgery in order to streamline and personalise the process (Venetia).
BRC Training Lead Professor Waljit Dhillo is one of the champions of this scheme, which was created to give non-medical clinical staff the same academic training opportunities as doctors and scientists. Their unique perspective on patient care identifies important healthcare challenges, which this training scheme can help address, ultimately leading to better clinical practice.