An integrated R&D Directorate provides a full range of support for commercially-sponsored clinical trials, from initial approach, through robust feasibility assessment, contract and cost negotiation, to delivery of patient recruitment to time and target. ICHT negotiates and signs around 100 new commercially-sponsored trial agreements, and recruits around 500 patients each year.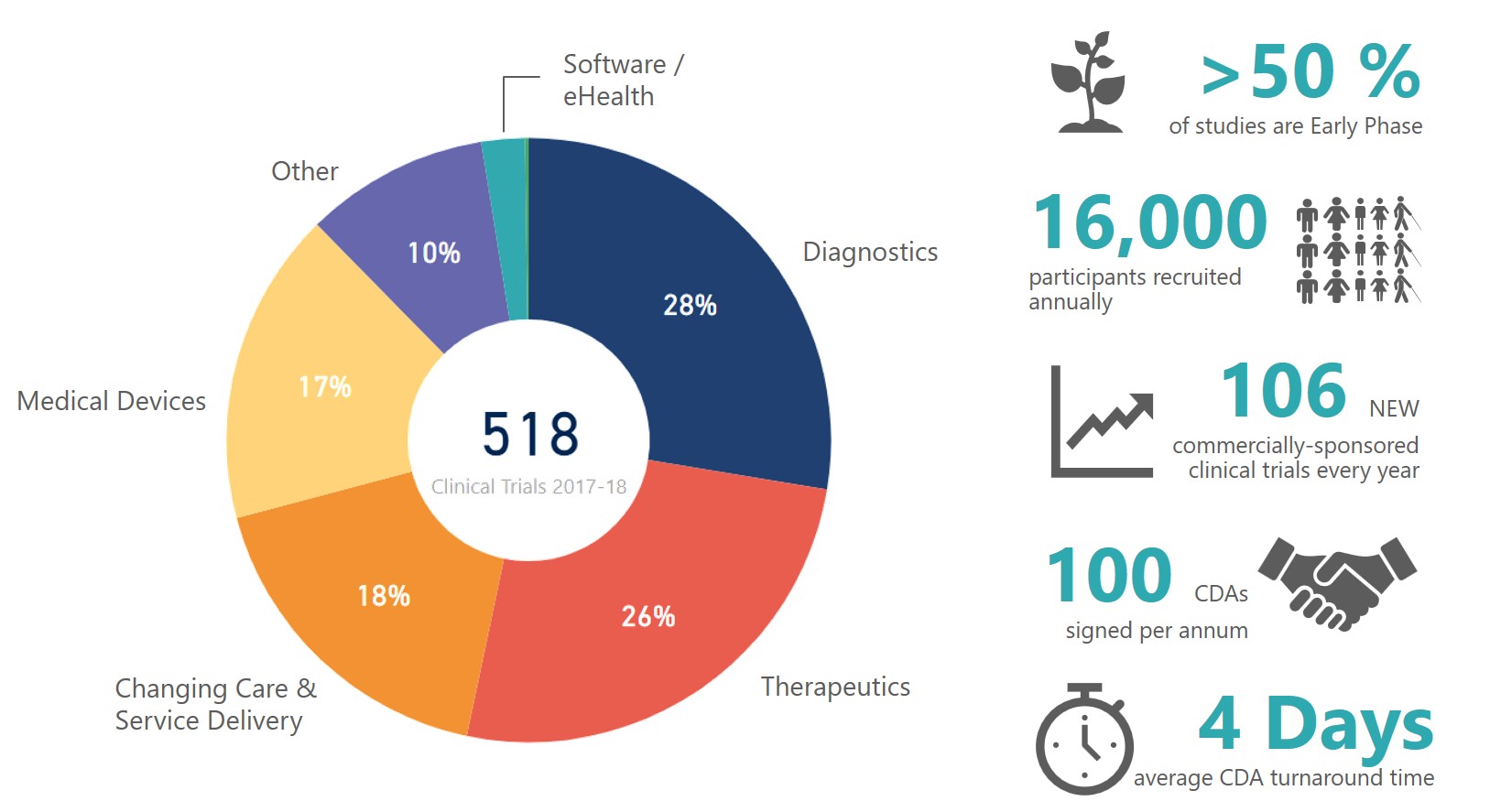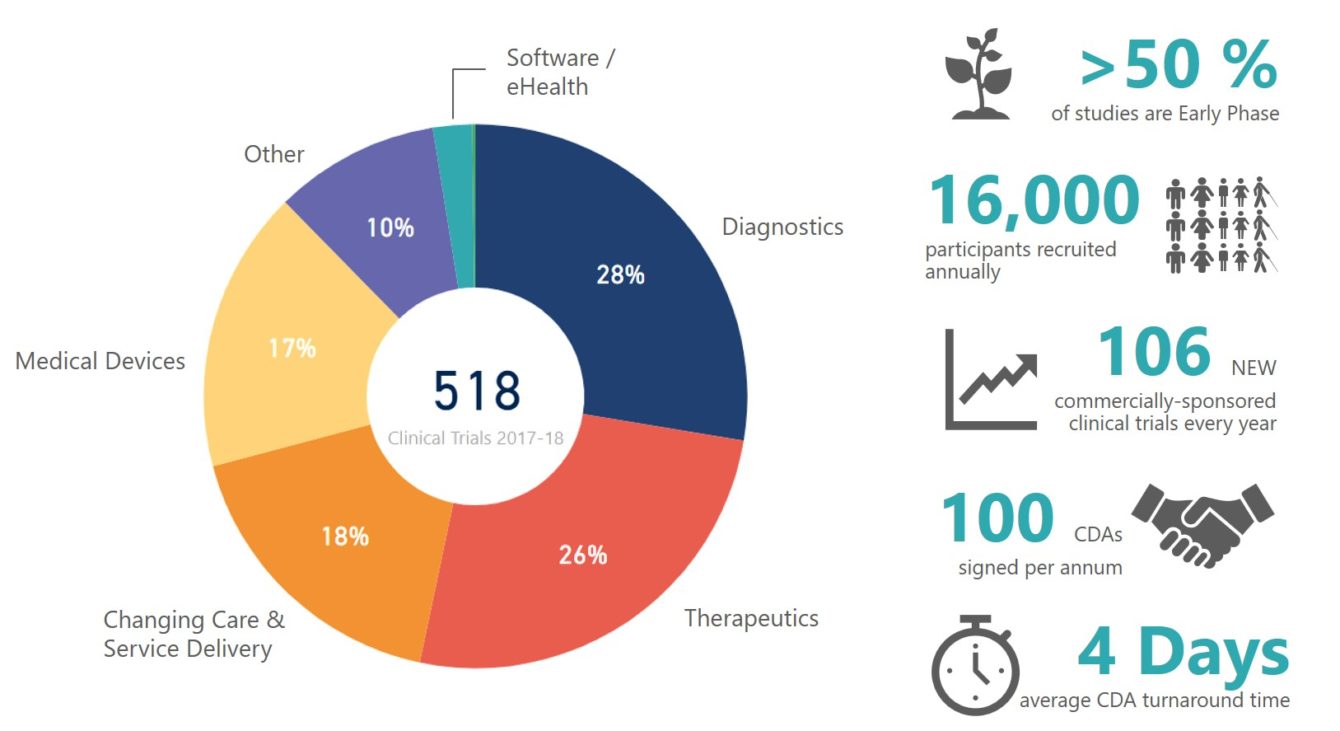 ICHT performance for initiating commercial CTIMP studies within 70 calendar days is currently 96% (adjusted in accordance with NIHR PID metrics).
Want to work with us?
If you are interested in carrying out a commercially-sponsored clinical trial at ICHT, please contact Jo Burns in the first instance.
For more information about the NIHR Imperial Clinical Research Facility, click here.
For more information about our new Children's Clinical Research Facility, click here.
NIHR Imperial BRC is an active partner in MedCity, promoting and growing innovation in South-East England. We also work closely with NIHR Office for Clinical Research Infrastructure, to facilitate national NOCRI Industry Signposting service.