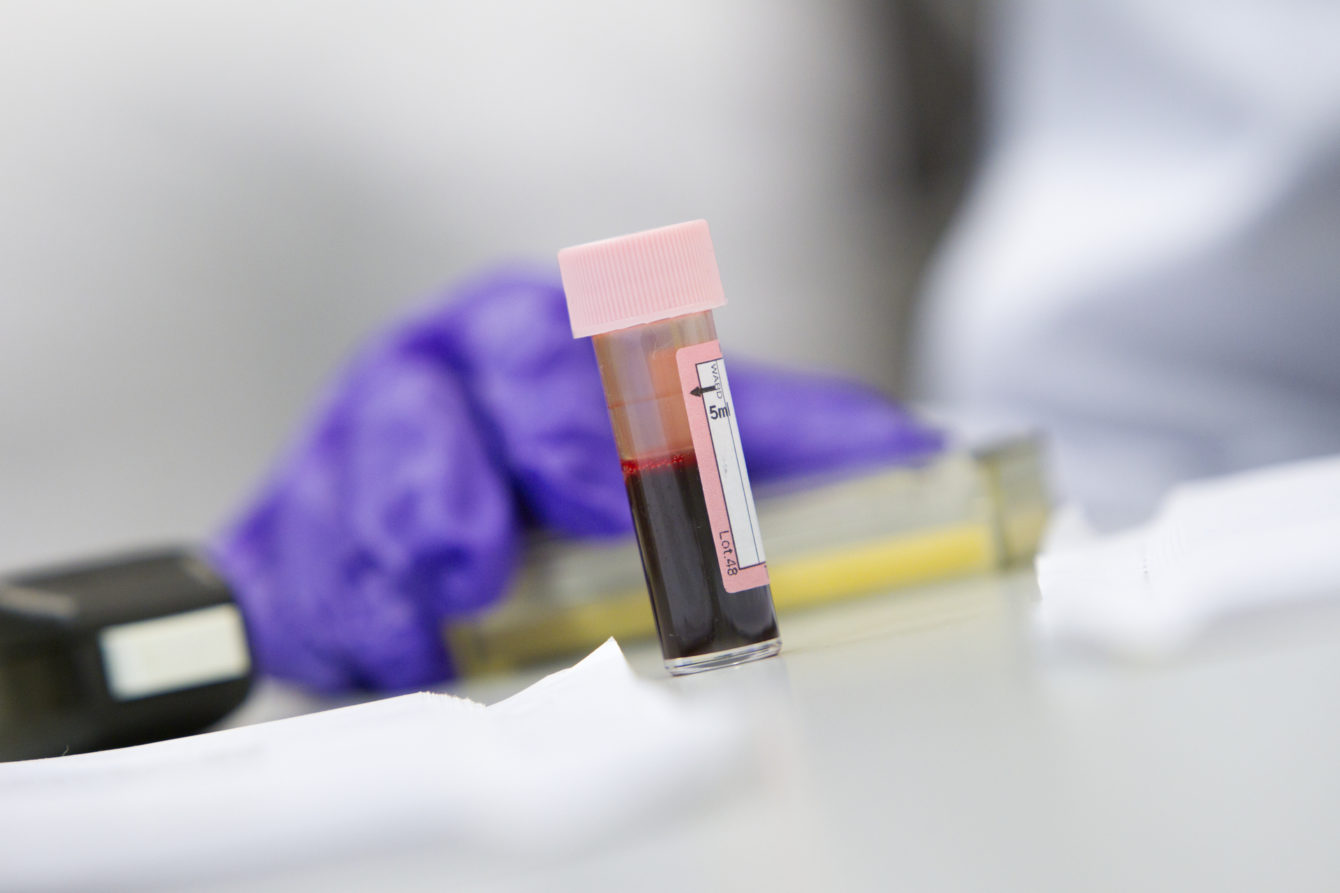 Chronic myeloid leukaemia (CML) is a type of cancer where too many white blood cells are produced. It remained a serious life-threatening condition until tyrosine kinase inhibitor (TKI) therapy transformed the outcomes of patients with this disease. Most of these patients are now expected to live a normal lifespan, provided they continue TKI treatment for the rest of their lives. However prolonged exposure to TKIs often leads to adverse side effects, thereby reducing patients' quality of life. Taken together with a high cumulative cost of TKI treatment, patients and professionals questioned whether treatment de-escalation or discontinuation could be a feasible solution for some CML patients.
Imperial College London's Department of Haematology was one of the largest recruitment sites participating in a phase II trial (called DESTINY) investigating whether CML patients with excellent response are being over-treated, and if effective disease control is possible at either a lower TKI dose, or without treatment at all. All participants received half their standard TKI dose for 12 months, a strategy that was not previously investigated. Monthly monitoring for all patients in the study was carried out at Imperial Molecular Pathology central laboratory at Hammersmith Hospital, supported by the NIHR Imperial BRC and led by Professors Jane Apperley and Letizia Foroni.
Results of an interim analysis of this study, published in The Lancet Haematology, demonstrated that decreasing the dose of TKIs in half proved to be a feasible and safe approach for 98% of patients with prolonged deep molecular response, as well as in 81% of patients with molecular recurrence. All patients who relapsed during the study (12 out of 174) returned to stable disease or better within 4 months of resuming full dose of TKI treatment. Furthermore, there was a general improvement in quality of life of patients in both groups, with no new side effects reported. In addition to positive patient outcomes, halving the dose of treatment translated into impressive savings in TKI costs (>£1.9m per year). Taken altogether, the data implies that CML patients with stable response or better could be unnecessarily over-treated. Full treatment cessation phase is currently ongoing.