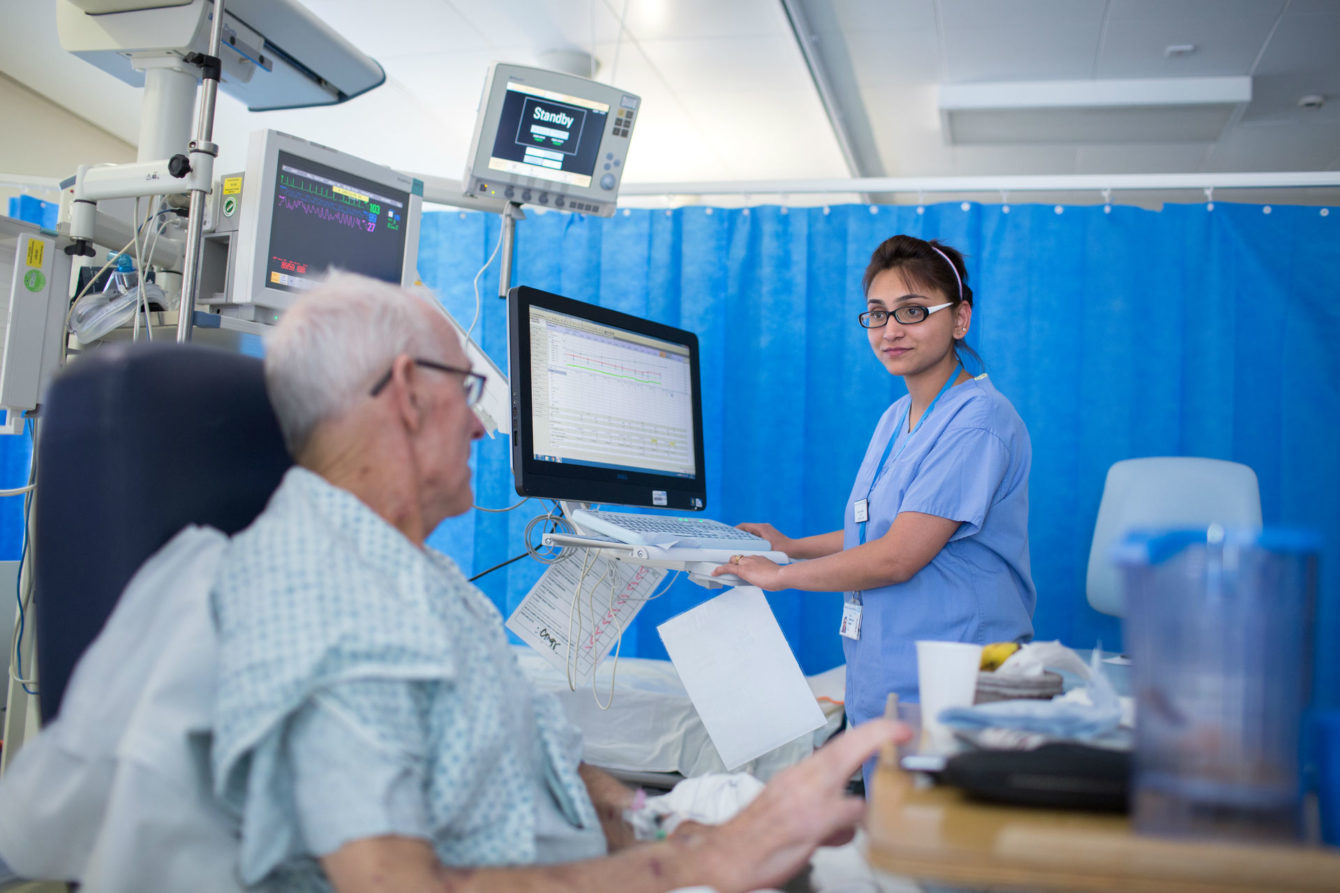 Abdominal aortic aneurysm (AAA) is an enlargement or swelling of the aorta, the main vessel carrying blood from the heart to the rest of the body. There is a risk of such aneurysms rupturing, causing life-threatening internal bleeding. Surgical intervention can reduce the risk of this happening.
Researchers from the IMPROVE trial, including Dr Colin Bicknell (Principal Investigator in the NIHR Imperial BRC Cardiovascular Theme), have published results in the BMJ from the first randomised trial to compare keyhole surgery with open surgery for AAA. They reported that after three years, of the two treatments for patients with AAA, there were fewer deaths in the group that were allocated to keyhole surgery compared with those who had open surgery repair.
Funded by a grant from the NIHR Health Technology Assessment (HTA) programme, the IMPROVE trial involved 613 patients with a clinical diagnosis of ruptured AAA, of whom 316 were randomly allocated to receive keyhole surgery and 297 to receive open surgery repair. Although this improvement was demonstrated in the first three years, after seven years there was no clear difference between the groups. However, the group who received keyhole surgery also demonstrated fewer days spent in hospital and an overall gain in their average Quality Adjusted Life Years (an assessment which takes into account the quality and quantity of life lived) compared to the open surgery group. These outcomes led the researchers to conclude that using the keyhole approach, whenever possible, is both clinically and cost effective and should be adopted more widely by surgeons.
Professor Janet Powell, lead author from the Department of Surgery and Cancer at Imperial College London, said: "These latest findings from the IMPROVE study support increasing the use keyhole surgery to repair aortic aneurysms where possible. Making emergency endovascular repair available more widely could help to improve survival rates and longer-term outcomes for more patients."