Training Fellowship study sheds light on medication adherence in kidney transplant patients
The Imperial Health Charity and the NIHR Imperial BRC jointly fund a pre-doctoral Research Fellowship programme which provides 'first-step funding' for health professionals looking to begin their academic career. Since 2009, a total of 55 Fellowships worth £2.5 million have been awarded, funding a range of research including the development of new diagnostic techniques and treatments, research into service delivery, team dynamics and decision making, shift handover procedures through to projects on the implementation of clinical guidelines.
The scheme provides up to £50,000 to allow successful applicants to undertake 12 months of research to develop their skills and experience so they can then apply for a Masters or PhD and progress their clinical research career.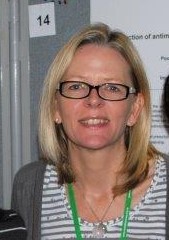 Dawn Goodall, Renal Pharmacist & Transplant Outcomes Lead at Imperial College Healthcare NHS Trust has recently completed her fellowship project, which aimed to explore immunosuppressant medication adherence in kidney transplant patients. This is considered a significant risk factor in the development of antibody-mediated rejection, a leading cause of transplant failure.
Through the delivery of a series of focus groups, Dawn found that although patients understood the need to take immunosuppressive medication, a number of barriers impaired their ability to fully adhere. As these barriers can change over time, participants felt that more formal and regular review of their immunosuppressive medication adherence during clinic appointments would allow the identification of problems at an early stage and facilitate the identification of interventions to help patients maximise their adherence. These findings are now informing recommendations which will be used to develop clinical practice within the transplant service.
Dawn also performed a study to develop a classification tool to enable the objective measurement of immunosuppressant medication non-adherence in kidney transplant patients. This tool will be piloted prospectively in an upcoming study which will aim to improve immunosuppressant medication adherence in nonadherent kidney transplant patients.
Some of Dawn's research has been published in the journal, Transplantation Direct, and the work from this fellowship will be presented at the British Transplant Congress in March 2018.
The aim of these research fellowships is to provide protected time which can be dedicated to research. Commenting on how her day-to-day working life changed during the fellowship, Dawn said: 'I managed the fellowship year by working two days a week running my research project and three days a week continuing my clinical role although some flexibility on the days was essential to allow for different commitments that came up through the year both for the research and for the clinical work. I protected my research time by working in an area away from the transplant clinic where I am usually based, this allowed me to really concentrate on the objectives that I had set for the fellowship year. Life was busy trying to meet the demands of the fellowship and my day to day clinical role but very fulfilling and worthwhile. Having successfully completed the research studies funded by the fellowship I am now embarking on another research project and hope to maintain both my clinical and research role in the future.'
Applications for Research Fellowships are being accepted until 31st January 2018, with further information available here.