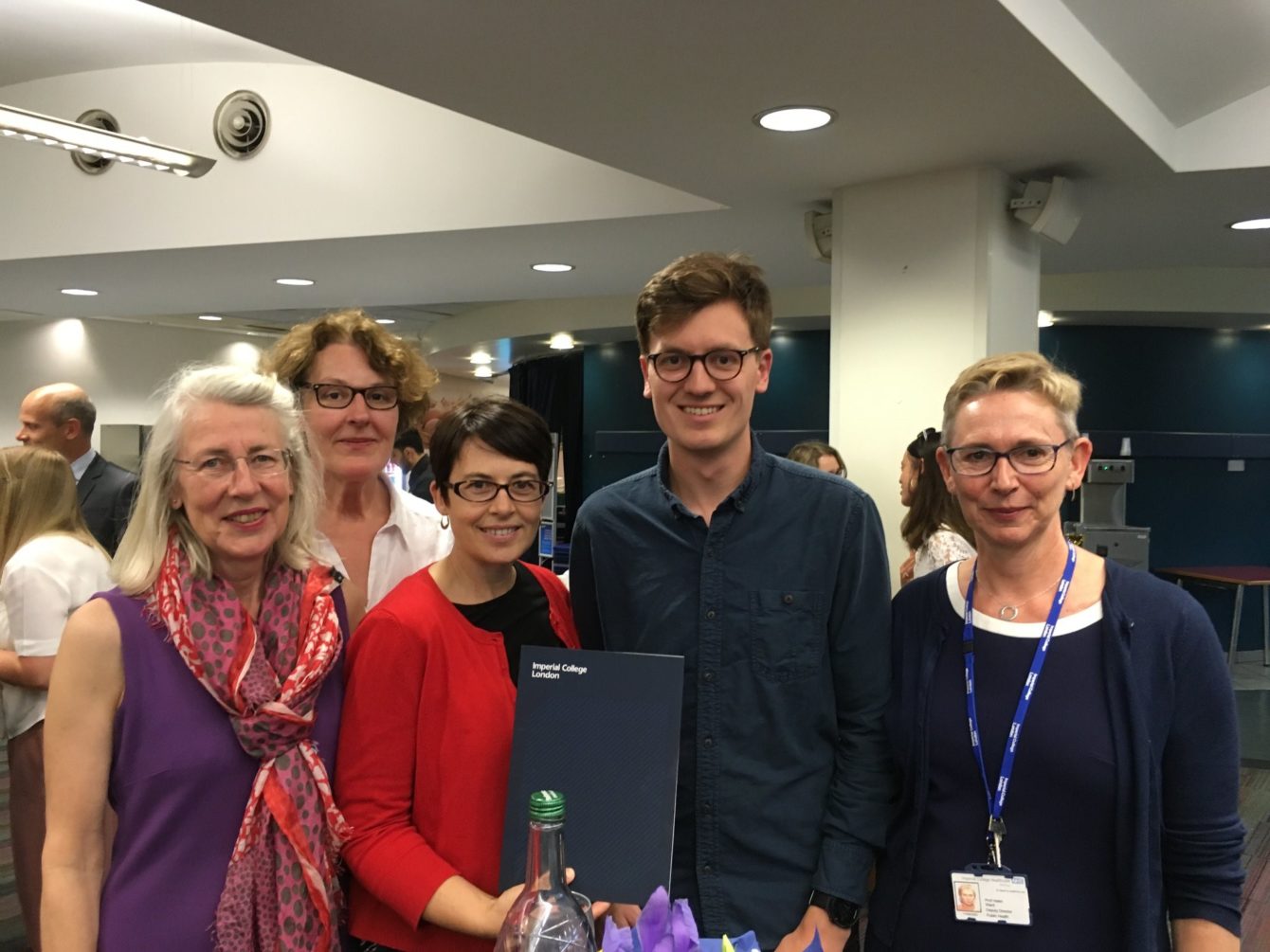 The Annual Imperial College President's Awards for Excellence in Societal Engagement celebrates staff, students and community partners who have gone the extra mile to bring the College's work to the wider public and have delivered excellence in schools engagement, community engagement, engagement with research and/or patient engagement.
The 2018 Team Achievement Award for Excellence in Societal Engagement was awarded to the Imperial Patient Experience Research Centre (PERC). PERC is a core facility of the NIHR Imperial BRC and supports the design and delivery of our public and patient involvement and engagement activity across all our research themes and initiatives.
Professor Helen Ward, Director of PERC and Professor of Public Health said, "I'm delighted that our team has been recognised with this award. When we set up PERC several years ago, this kind of work received little support and it's great to see that working with patients and the public is increasingly valued. We have recently launched a new strategy for the NIHR Imperial BRC that builds on our commitment and approach to public and patient involvement and engagement in research."
Professor Mark Thursz, Director of the NIHR Imperial BRC said "Helen and her team are involved in an outstanding range of societal engagement activity, from innovative patient involvement programmes to fantastic resources, training and support for staff. Their collaborative approach has led to a shift in culture within the Centre and beyond – an achievement the team should be very proud of."
The Societal Engagement awards form part of the President's Awards for Excellence programme, with similar prizes also being given for research and education. Find out more about the President's awards here.
PERC is a multidisciplinary group of clinicians, public health specialists and social scientists combining strengths in quantitative and qualitative research methods. They aim to promote active communications between patients, researchers and clinical staff to address real problems and improve the quality of healthcare and impact of translational research.
You can find resources and ideas for PPI in your own research on PERC's website. Here you will find a link to their blog, twitter account and PPI Resource Hub.