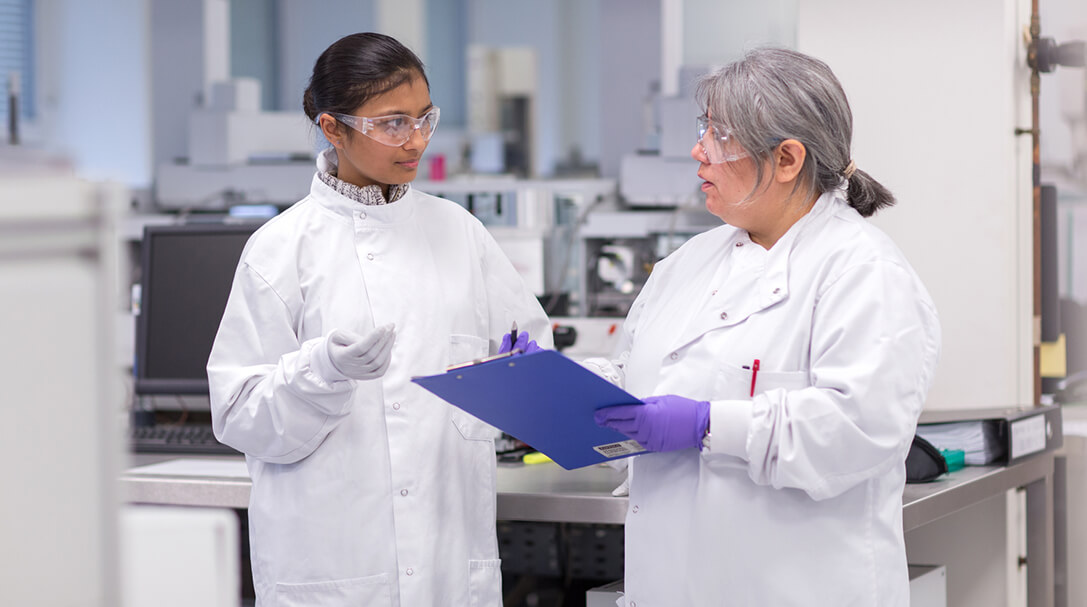 The Imperial Confidence in Concept (ICiC) flagship scheme aims to develop Imperial's early translational research portfolio by providing pilot funding to bridge the gaps between 'discovery research' and attraction of follow-on funding for clinical translation of novel therapeutics, devices and diagnostics. These awards form a crucial part of the NIHR Imperial BRC's translational pipeline, by initiating 'pull-through' of new science from our Faculties of Medicine, Natural Sciences and Engineering.
This year, a total ICiC fund of £1.8m was available from our MRC Confidence-in-Concept award, together with contributions from the NIHR Imperial BRC, the Imperial College Wellcome Institutional Strategic Support Fund (ISSF), EPSRC Impact Acceleration Accounts and HEIF funding, and the NIHR Royal Marsden/ICR BRC. In addition, our partnership with AstraZeneca offers the AZ Innovation Fund, which is run as part of the ICiC. Following the sixth ICiC competition (in 2018), the cross-College panel, chaired by Professor Roberto Solari, selected 26 projects for funding, each worth up to £80,000.
The NIHR Imperial BRC directly funded the following projects:
Prof Julian Marchesi, Prof Mark Thursz, Dr Julie McDonald & Dr Benjamin Mullish: Bile salt hydrolase and valerate: novel treatments to prevent and treat Clostridium difficile infection
Prof Molly Stevens & Prof Charles Coombes: State-of-the-art Raman single particle analysis of extracellular vesicles as biomarkers for cancer diagnosis and treatment
Dr Lorenzo Picinali: Refining and evaluating the Binaural Intervention Package (BIP) for bilateral cochlear implant users
Prof Ramesh Wigneshweraraj: Host environment dependent delivery of antibacterials by engineered phage
As part of the AZ Innovation Fund, the following projects were selected:
Dr David Mann & Prof Alan Armstrong: Targeted covalent drug discovery for Rac1
Prof Geoff Baldwin: Cellular delivery of PROTACS as a novel therapeutic approach
Dr Paul McKay, Dr Anna Blakney & Prof Robin Shattock: Optimization of Modular, Exteriorly-Loaded Lipid Nanoparticles for mRNA Delivery in Human Skin Explants
For the full list of successful proposals, and further information on the scheme, please refer to this article.