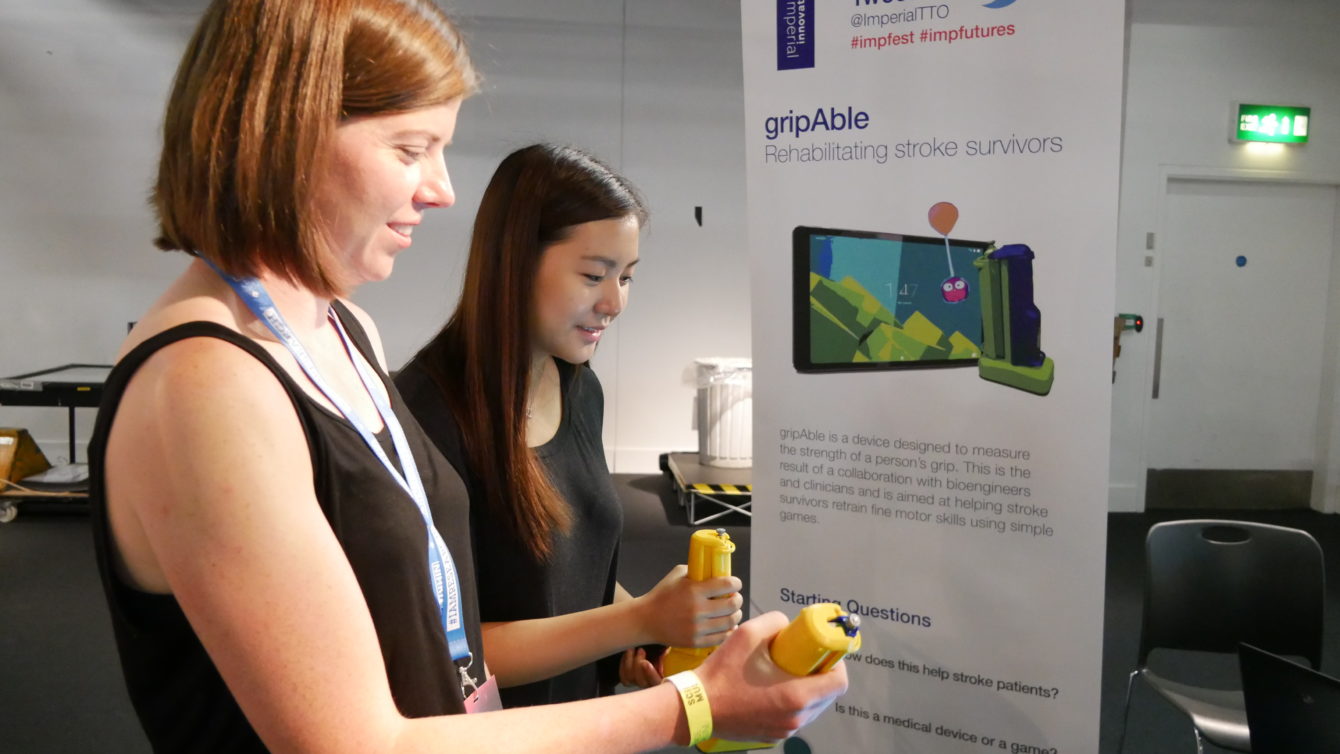 Over 5 million people in the UK live with arm weakness, which can be caused by stroke, neurological and musculoskeletal conditions. Rehabilitation involves repetitive, task-specific exercises to train arm and hand function.
GripAble, developed by NIHR Imperial BRC-supported researchers at Imperial College London, is an electronic handgrip device that connects wirelessly to a range of mobile apps. Patients with arm disability use the device hooked up to an iPad to play physiotherapy-like computer games that involve squeezing, turning or lifting the handgrip. In the background the device accurately measures grip strength and other objective measures of mobility.
Science Museum Lates are themed nights that take place in the museum after-hours between 18:45 – 22:00 on the last Wednesday of every month. The evenings welcome around 5,000 visitors to an exciting programme that include talks, demonstrations and workshops held amongst its regular exhibitions. Each event is themed around a particular scientific topic and on 25th July the theme was 'Medical Marvels'. The event showcased a number of medical advancements and celebrated the 70th birthday of the NHS.
GripAble has been used with over 600 patients recovering from a wide range of movement impairments. During the Science Museum Lates event, visitors were able to test out the GripAble devices for themselves and play on the innovative computer games. Imperial postgraduate students Jin Lotay, Ilaria Santomauro, Cristina Fernandes, and Sigourney Waibel did a fantastic job presenting the technology, explaining its effectiveness and answering questions from the general public about the technology. There was an incredible amount of interest in GripAble with long queues forming to play the games.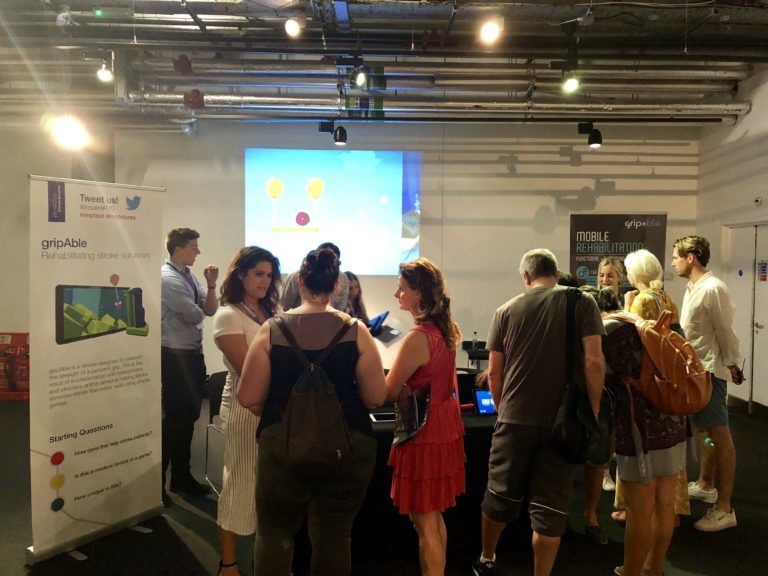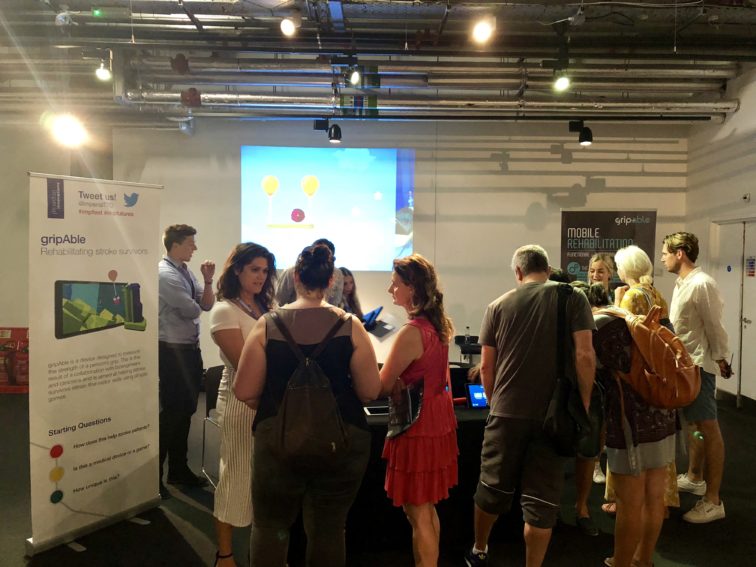 Find out about future Science Museum Lates events here.
Featured image credit: Imelda Topping and Helen Jaques from NIHR Central Commissioning Facility.