EventTraining Developing clinical academic leaders in nursing and allied health professions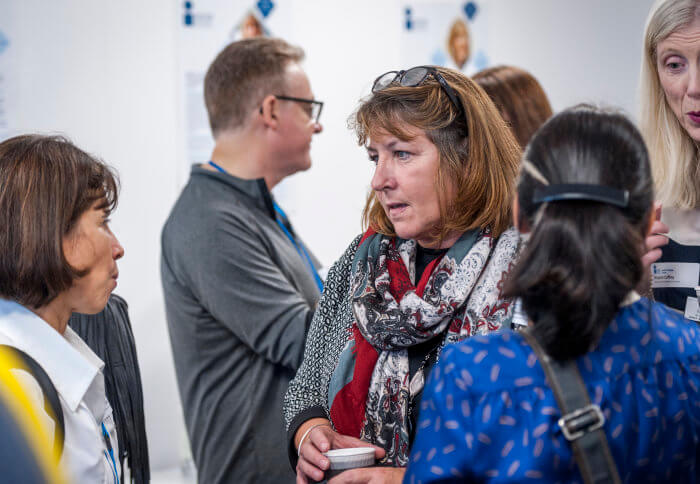 The Healthcare Professional Academic Group (HPAG) was officially launched on 10 October and will facilitate NIHR Imperial BRC strategy to increase the number of clinical academics in nursing, midwifery, allied health professions, pharmacy and healthcare science across the Imperial College Academic Health Science Centre (AHSC). The group will work very closely with CATO, and is led by Professor Pernilla Lagergren, who joined Division of Surgery earlier this year as Chair in Surgical Care Sciences on a part time basis.
The launch event, held at Charing Cross Hospital, attracted over 120 health professionals across the AHSC at various stages of research careers, and several medical clinicians. The event was opened by Professor Jonathan Weber, director of Imperial College AHSC and Dean of the Faculty of Medicine, who outlined the importance of healthcare professionals in research, which is central to Imperial College AHSC mission. Professor Lagergren gave an insight into her fascinating research journey from a forest girl to a professor at Karolinska Institutet at the age of 34, followed by introduction to the HPAG, its vision and benefits of HPAG membership. The event continued with a variety of presentations from healthcare professionals at all stages of their academic careers, who talked about their individual reasons for getting involved in research and how their academic journeys unfolded. Dr Caroline Alexander presented training and funding opportunities available to healthcare professionals in the Imperial College AHSC.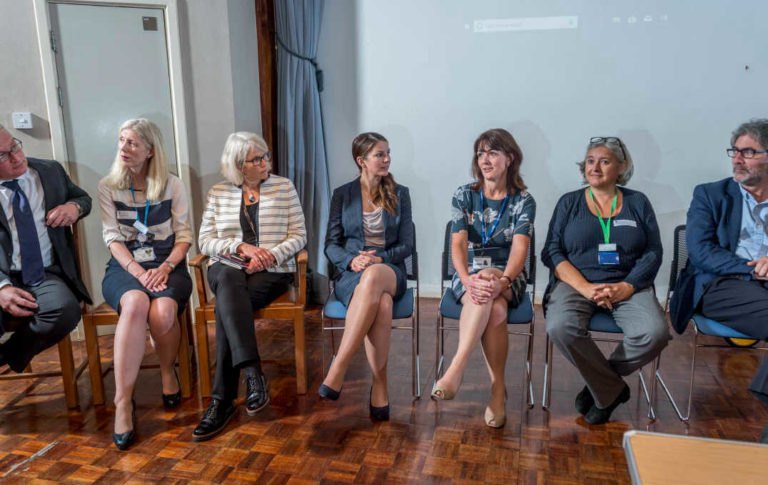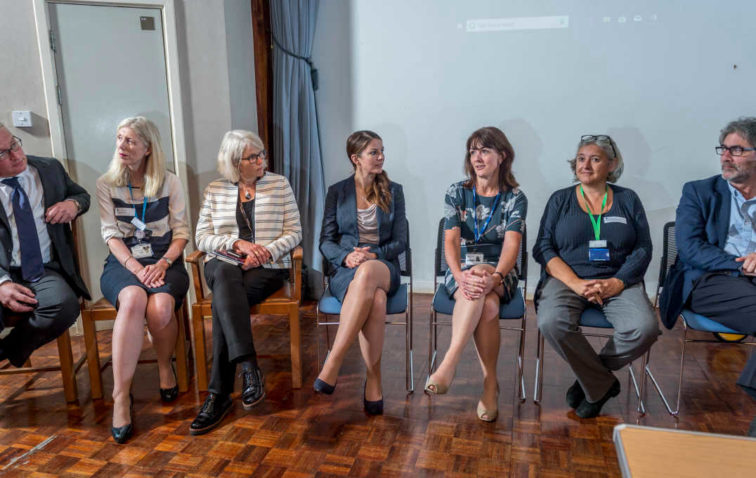 Following presentations, attendees were given an opportunity to discuss their concerns and ideas with the HPAG Faculty, during Q&A session chaired by Professor George Hanna. The general consensus was that the path to academic leadership for non-medical clinicians is not well-paved and is often serendipitous. The panel conveyed that the HPAG will tackle this issue by providing a home in the University for clinical academics in the healthcare professions, with peer-to-peer and research services support, mentoring and networking opportunities through events, workshops and ad-hoc meetings.
Following this launch event, the HPAG will hold a series of informal seminars for its members, where two researchers will get an opportunity to discuss their work in progress, any emerging ideas, or difficulties that they're having with achieving their academic career aspirations. The first event will take place on Thursday 6th December at St Mary's Hospital, and Prof Lagergren will present an example from her research, where a simple clinical observation led to a randomised clinical trial and change of clinical practice. The other talk will be given on an emerging research idea, and will be delivered by Dr Margaret Coffey.
Current HPAG Faculty:


To find out more about the HPAG and how to become a member, please refer to their webpage.