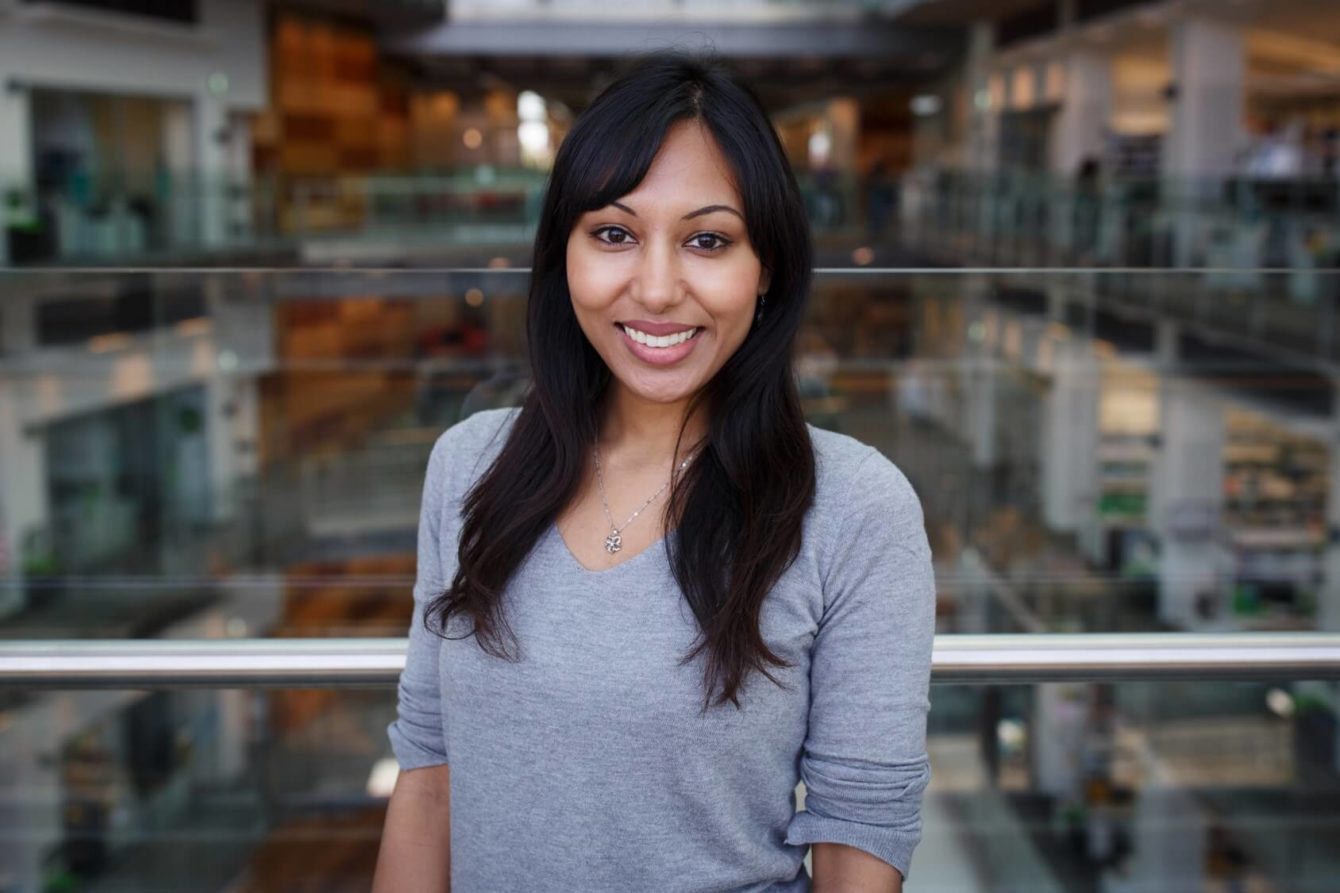 Dr Anisha Ramessur was recently awarded an MRC Clinical Research Training Fellowship (~£300,000) to investigate the role of neutrophils in breast cancer progression.
Neutrophils play a key role of the immune system in fighting against infection and aiding wound healing and there is rapidly growing evidence that neutrophils also have a role in cancer. Patients across a range of tumour types, including breast cancer, often have higher levels of neutrophils in their blood.
Evidence from pre-clinical models of breast cancer shows that neutrophils can either support tumour growth or help to inhibit tumour growth. This suggests that there may be different subtypes of neutrophils which account for the different functions. Therefore, gaining a deeper understanding of the characteristic features and functions of the different neutrophil subtypes and how they change in the presence of breast cancer could be harnessed for potential therapeutic benefit. In her PhD application, Dr Ramessur proposed to address this using pre-clinical models of breast cancer and by analysing blood samples of patients undergoing chemotherapy for early (potentially curable) breast cancer and from patients with incurable (metastatic) breast cancer.
A common side effect of chemotherapy is lowering of the neutrophil count which reduces the body's ability to fight infection and can be potentially life threatening (also known as neutropaenic sepsis). To avoid this, patients receiving chemotherapy treatment for early breast cancer are given Granulocyte-Colony Stimulating Factor (G-CSF) as a precautionary measure to boost the neutrophil count and reduce the risk of neutropaenic sepsis. However, the effects of G-CSF on the types of neutrophils produced in breast cancer patients are currently unknown, and this project aims to assess the characteristics of neutrophils during treatment.
Dr Ramessur, a Specialist Registrar in Medical Oncology, previously received a one-year "seed funding" award from the NIHR Imperial BRC Cancer Theme to investigate functional and phenotypical characteristics of neutrophil subpopulations in a collaborative study between Imperial College London (with Professor Charles Coombes) and the Crick Institute (with Dr I Malanchi). This BRC funding enabled her to generate pilot data and successfully initiate a clinical study to characterise neutrophil subpopulations in blood samples from breast cancer patients. She also sought feedback on her research proposal from members of public through Imperial's Science Café – one of Imperial's flagship PPE initiatives.