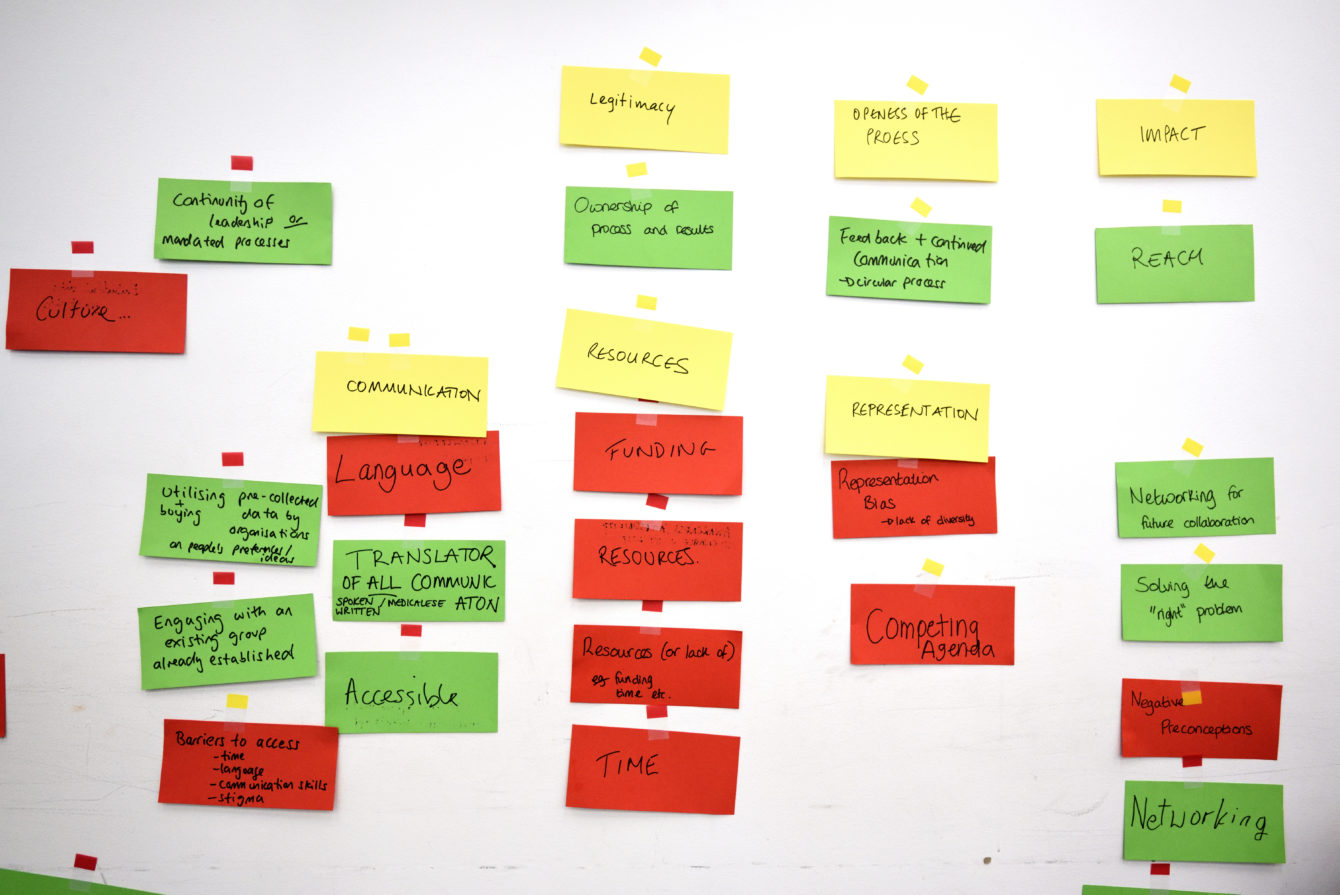 Patients and the public are central to our work within the NIHR Imperial BRC, supporting our aims to transform health outcomes locally and internationally through translational research. Patients and the public can provide valuable insight into how research is designed and delivered through their lived experience.
The NIHR Imperial BRC Patient Experience Research Centre (PERC) and Imperial Clinical Trials Unit (ICTU) have collaborated to run free training sessions for both Imperial researchers and members of the public/patients on public involvement.
Imperial researchers and members of the public (who are currently involved or wish to be involved in research) are invited to attend the training sessions running from January to May 2019. Training sessions run for 2.5 hours and cover the following topics:
Session 1: Public Involvement – The Basics
Session 2: Roles and Responsibilities and Public Involvement Facilitation
Session 3: Public Involvement Early in the Research Cycle
Session 4: Public Involvement for Participant Information Documents and Recruitment
Session 5: Completing the Research Cycle with Public Involvement
The sessions have been designed as a series and so it is recommended that you attend as many as possible. Certificates of attendance will be provided.
For further details and to register to attend a session, please click here or  email ppi@imperial.ac.uk with any questions.