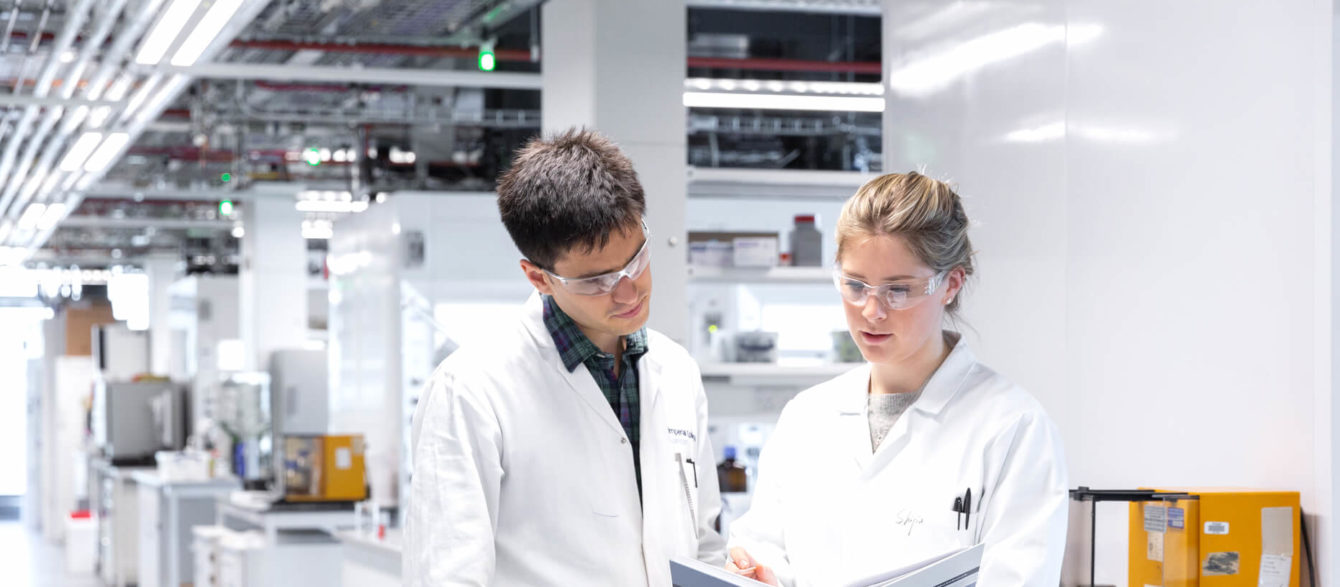 Imperial College was recently successful in securing funding for three new Centres for Doctoral Training (CDTs), and three renewal grants for existing CDTs. Funding from the Engineering and Physical Sciences Research Council (EPSRC) will train 40 PhD students in each CDT over five years, with extra funding coming from industry partners, the College and the NIHR Imperial BRC.
As well as a research element, students trained through CDTs receive technical and transferrable skills training. The CDTs also aim to provide a supportive and exciting environment for students, creating new working cultures, building relationships between teams in universities and forging lasting links with industry.
One of the renewed centres is CHEMICAL BIOLOGY – INNOVATION FOR THE LIFE SCIENCES, directed by Professor Oscar Ces from the Department of Biochemistry. With direct support from the NIHR Imperial BRC, students will use convergence (multi-disciplinary) science approaches to find new ways to tackle biomedical and healthcare problems, as well as develop entrepreneurial skills.
Another CDT supported directly by NIHR Imperial BRC is SMART MEDICAL IMAGING, which will be run in partnership with King's College London (Professor Nicholas Long will lead from Imperial College London). This CDT aligns with our BRC Imaging Theme, and will develop imaging technologies, and/or uniquely apply imaging to clinical trials, and/or generate, analyse and interpret large imaging datasets.
To find out more about all ESPRC-funded CDTs, read this article by Hayley Dunning.