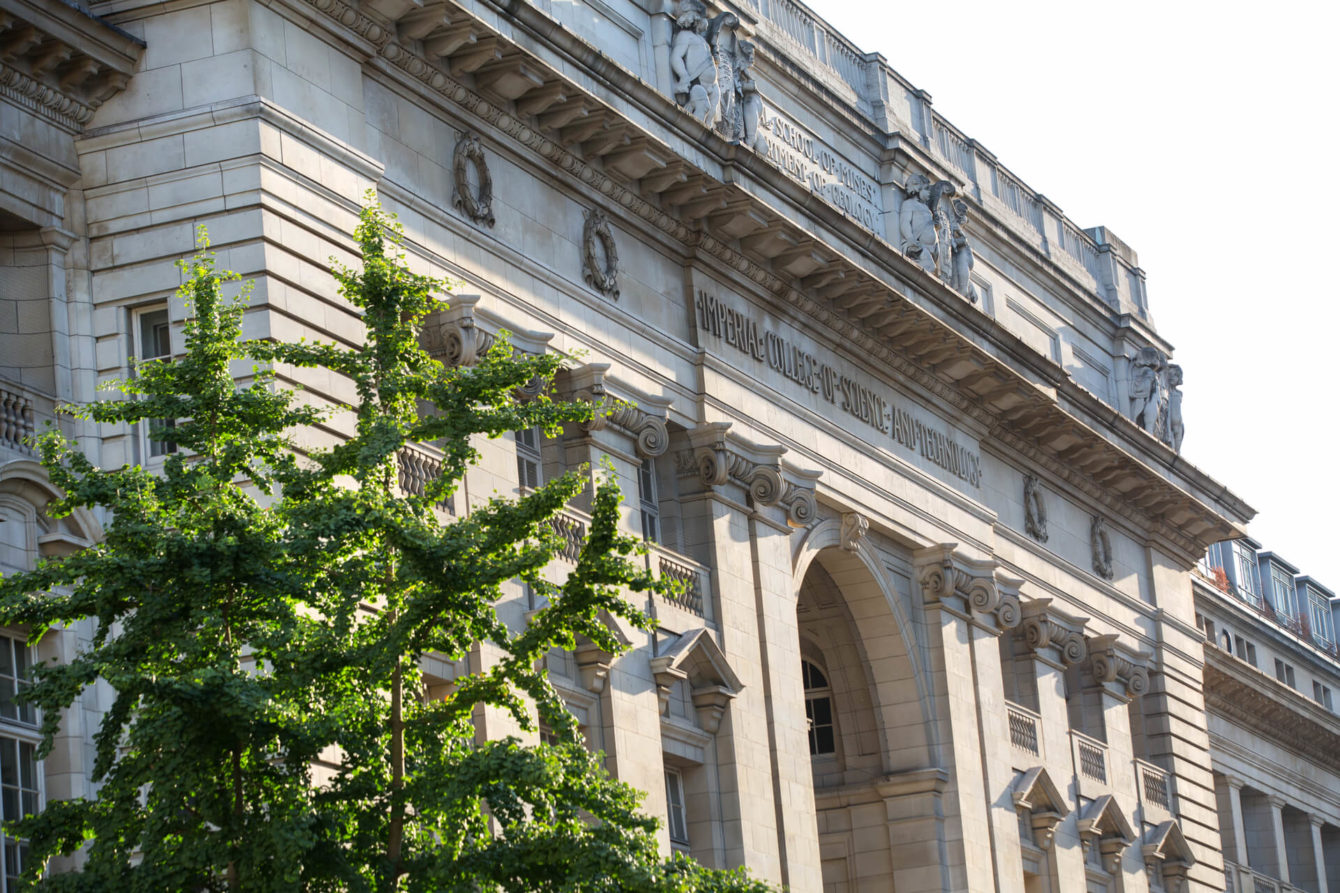 Professor Gerry Thomas was awarded an OBE (Officer of the Order of the British Empire) in the 2019 Queen's Birthday Honours.
Prof Thomas, who specialises in molecular pathology, and has advised on the risks of radiation from both Chernobyl and Fukushima, received her OBE award for services to Science and Public Health. She became a Professor of Molecular Pathology at Imperial College London in 2007, where she established the West London Genome Medicine Centre as part of the UK's 100,000 genomes project and is Director of the Imperial College Healthcare Tissue Bank and the Chernobyl Tissue Bank.
Over the years, Prof Thomas helped shape NIHR Imperial BRC's Informatics and Biobanking Theme not only through robust tissue banking services, but also via developing IT infrastructure to add comprehensive research data to stored samples, in association with Imperial's ITMAT Data Science Group. Furthermore, Prof Thomas is investigating molecular biology of cancer to identify biomarkers for cancer prediction and prognosis. We caught up with Prof Thomas to find out more about her fascinating research career.
How did you become interested in your field of work?
My first degree was in Pharmacology, but I was always more interested in the side effects of drugs rather than their desired effect.  This led me into investigating non-genotoxic effects of compounds on the thyroid, which led to an interest in thyroid cancer.  My PhD research used 131-I to induce thyroid tumours in animals, and I was supervised by the leading European pathologist in thyroid cancer, Professor Sir Dillwyn Williams, who subsequently broke the news in a letter to Nature in 1992 of the increase in childhood thyroid cancer after the Chernobyl accident.  From then on, I have worked exclusively on human material, and developed tissue banks to facilitate access for all to precious human samples.
Could you tell us about your research?
My initial research focused on the clonality of thyroid lesions, and subsequently on induction of somatic mutations that could be visualised in tissue sections using immunocytochemistry or enzyme histochemistry.  This led on to identification of the specific mutations involved in one of the mouse models we developed.  From 1992 my research focused on the pathology and molecular biology of human thyroid cancer – in particular, in young onset thyroid cancer.  Despite many years of work, we are still seeking a validated biomarker for radiation induced thyroid cancer.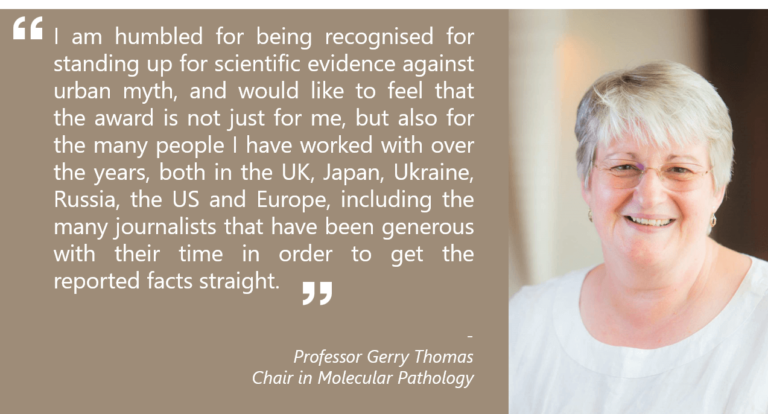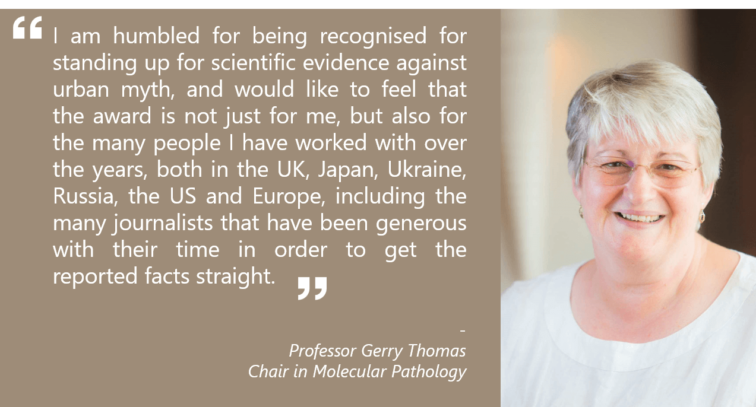 What are you proudest of in your research career so far?
I think establishing 3 research tissue banks that have proved invaluable to the research community.  I established the Chernobyl Tissue Bank in 1998 to ensure that we learnt as much as possible about the molecular biology of post Chernobyl thyroid cancer.  Initially, some scientists expected that radiation induced thyroid cancers would be somehow different from thyroid cancers caused by other agents.  We now know that is almost certainly not the case.  We currently have 650 cases going through The Cancer Genome Atlas pipeline in the US (similar to the techniques used in the UK 100,000 genomes project) which should answer this question once and for all.  I also was involved in establishing the Wales Cancer Bank and extended the Imperial College Healthcare Tissue Bank when I arrived at Imperial in 2007.
What is the biggest challenge you faced in your career?
There have been a number of challenges.  Firstly, establishing the West London Genome Centre was a huge challenge, but ended up being a positive experience from the point of view of the AHSC as it brought many of our partners closer together.  Perhaps the biggest personal challenge has been developing the skills to communicate better the real risks of the Chernobyl accident with a wide variety of audiences.  This has involved learning how to work with journalists, environmental activists and developing a thick skin with respect to the anti-nuclear lobby.
What role do you see for scientists in society?
Standing up for scientific evidence against urban myth.  There is a tendency to believe anything that is written, rather than to apply scientific principles to all reports.  Are the methods used appropriate, are the statistics used appropriate, have confounders been factored in and, most importantly, have alternative hypotheses been considered?  My biggest concern for society going forward is the tendency to ignore those principles.  If we dispense with scientific evidence as a method to decide important issues such as energy policy, we run the risk of making some potentially planet-threatening decisions.