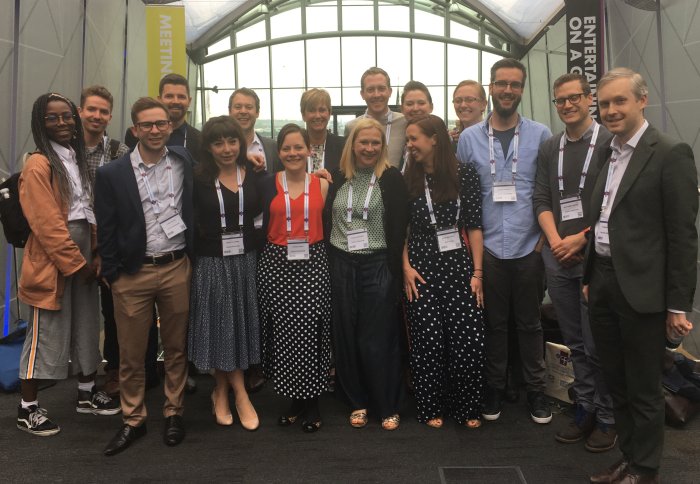 Cystic fibrosis (CF) is a genetic condition affecting more than 10,400 people in the UK. The gene affected by CF controls the movement of salt and water in and out of cells. People with CF experience a build-up of thick sticky mucus in the lungs, digestive system and other organs, causing a wide range of symptoms affecting the entire body.
Researchers from the National Heart and Lung Institute (NHLI), supported by the NIHR Imperial BRC, presented new research at the European Cystic Fibrosis Conference (ECFC) 2019, in areas such as infection, big data and monitoring, and treatments and measuring effects. The strength of CF research at the NHLI is also a result of strong collaborations with the Royal Brompton Hospital, one of the largest CF centres in the UK.
As part of a session focused on new therapies, Professor Eric Alton presented the UK Cystic Fibrosis Gene Therapy Consortium's (GTC) latest data and progress. The Consortium has developed a novel viral vector to deliver the CF gene and following encouraging preclinical data, has completed a major tripartite agreement with Boehringer Ingelheim and Oxford BioMedica. This partnership will enable the product to move more rapidly and efficiently towards clinical trials and this work is now well underway.
A key feature of gene therapy is its likely suitability for all patients irrespective of mutations class and this product aims to provide long-lasting, high efficiency correction of the basic defect at affordable cost. This is a great example of the GTC's work that has been developed through collaborative support from the NIHR Imperial BRC, NIHR Respiratory Biomedical Research Unit at the Royal Brompton and Harefield NHS Foundation Trust, and awards by the NIHR Efficacy and Mechanism Evaluation (EME) Programme and Medical Research Council.
The conference was followed by the patients and families community day, which was live-streamed. One of the highlight's from the opening ceremony was a solo dance piece performed by Thomas Oakley, a 15-year old with CF, against the backdrop of a 'virtual choir' comprising of people with CF, each individually recorded singing Hozier's 'Take me to Church'. View the performance on the ECFC 2019 webpages.
Read the full story by Helen Johnson, National Heart and Lung Institute here.