AwardTherapeutic New centre to fight drug-resistant bugs through improving use of antibiotics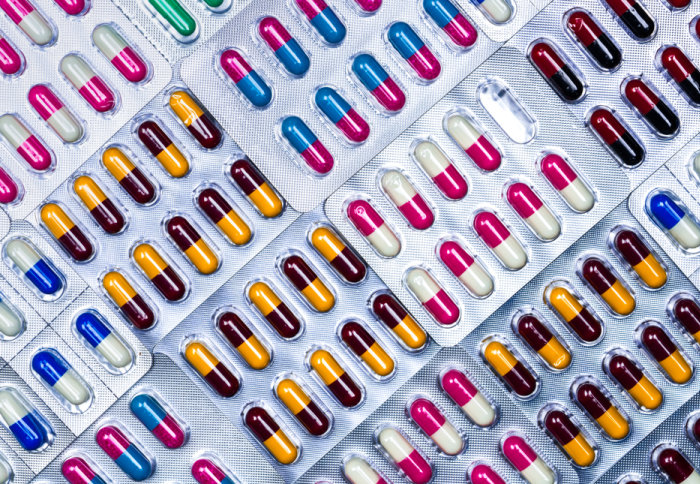 A new Imperial centre will pioneer research to optimise how antimicrobial drugs are used to both improve patient care and preserve antibiotics
Led by Professor Alison Holmes, the Centre for Antimicrobial Optimisation (CAMO) will support and deliver innovative technologies to optimise the use of antibiotics, antifungals and antivirals to improve patient care and reduce the drivers of drug-resistant infections. This new centre brings together a range of expertise from across the College and partnerships with the NHS, to support and deliver research to improve infection management.
Access to effective antimicrobial drugs (like antibiotics or antifungals) is critical in treating patients with bacterial, fungal and viral infections. However, there are very few new antimicrobial drugs being developed, so we must focus on optimising the use of those we have. Overuse of antimicrobials or using them for the wrong reason is fuelling antimicrobial resistance (AMR), leading to an increase in drug-resistant infections. This occurs when the microorganisms which cause infections such as bacteria and fungi develop resistance to treatments like antibiotics and antifungals.
Currently, antimicrobial prescribing is typically based upon a 'one dose fits all' model – where all patients receive the same recommended dose of an antibiotic for an infection. But this approach fails to account for wide variations in how patients process the drugs or the nature of their infection. Consequently, treatment is often not as effective as it could be, affecting clinical outcomes and driving AMR.
As part of a drive to tackle antibiotic-resistant infections, the Department of Health and Social Care (DHSC) is providing funding to several UK institutions, including £4m for the new centre (CAMO) at Imperial to improve our use of antimicrobials so that treatments can be tailored for the individual, organism and Infection to improve patient care and reduce the drivers of AMR. CAMO will augment the flagship facilities and innovative, multidisciplinary translational research at Imperial College's White City campus and will build on existing infrastructure dedicated to tackling resistant infections, including our NIHR HPRU in Healthcare-Associated Infections and Antimicrobial Resistance and the NIHR Imperial BRC Infection & AMR Theme.
AMR is a huge concern to health agencies around the world as growing numbers of infections – such as tuberculosis, sepsis or those that cause infections in healthcare settings – are becoming harder to treat because the antibiotics used to treat them become less effective. Professor Alison Holmes, professor of infectious diseases at Imperial and head of the new CAMO centre, said: "Antimicrobial resistance is a growing global issue and threatens current medical and surgical practice. The development of novel antimicrobials is extremely limited, and we must therefore conserve our existing drugs through innovative approaches and technological advances."
"We are delighted to be at the forefront of addressing AMR. Through this funding and the establishment of the Imperial Centre for Antimicrobial Optimisation, researchers with a broad range of expertise and insight will work together to optimise how we use antimicrobials, improve the treatment of infections, and help to preserve these vital drugs."
Commenting on the UK government's renewed pledge to tackle AMR, outgoing Chief Medical Officer and UK special envoy on AMR, Professor Dame Sally Davies, said: "AMR is a complex challenge which needs local, national and global action. The UK should be proud of its world-leading work on AMR. We have made tangible progress, but it is essential we maintain momentum."