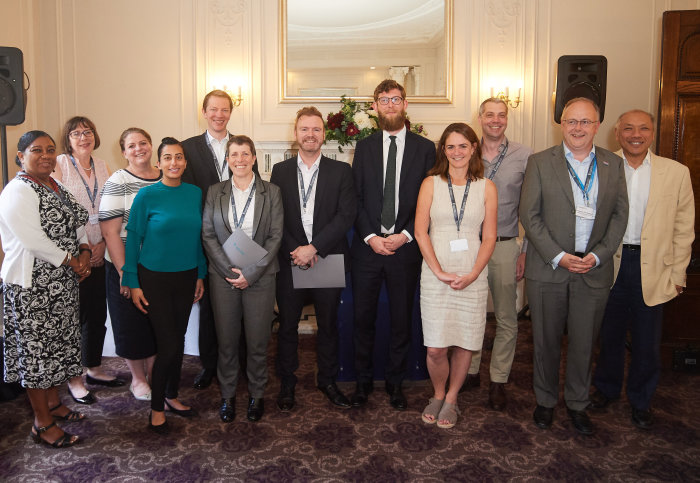 Twenty-three NHS clinicians have completed a unique programme to prepare them for hospital board roles. The Imperial College Academic Health Science Centre (AHSC) Leadership and Development programme, which launched in 2017, is a first-of-its-kind course in the UK. It equips senior clinicians and NHS managers with the leadership skills they need to operate effectively at board level, and to address key management challenges facing the healthcare system over the next five to ten years. Professor Jonathan Weber, Director of Imperial College Academic Health Science Centre, said:
"I would like to congratulate this year's cohort for graduating from our leadership programme.  We have developed this programme in collaboration with Imperial College Business School to address the need for more clinicians on hospital boards so they can share their insights and influence how our hospitals operate.  This year's cohort has shown great promise and I look forward to seeing how they develop following the programme."
Professor Francisco Veloso, Dean of Imperial College Business School, added:
"The Business School's executive education programme provides an environment to foster innovative thinking, leading to ground-breaking ideas that change the ways businesses operate.  The AHSC Leadership and Development programme is an excellent example of how we put this in practice. The programme has gone from strength to strength and we look forward to developing it and expanding this unique opportunity to other NHS trusts."
Find out what some of this year's graduates learned from the programme.
Sue Alexander, Principal Biomedical Scientist and Pathology Services Manager at The Royal Marsden NHS Foundation Trust
Karen Powell, Divisional Director of Nursing and Midwifery for Women's, Children's and Clinical Support at Imperial College Healthcare NHS Trust
Professor Michael Loebinger, Respiratory Consultant and Clinical Director of Laboratory Medicine at Royal Brompton Hospital
This story was written by Maxine Myers and is © Imperial College London.