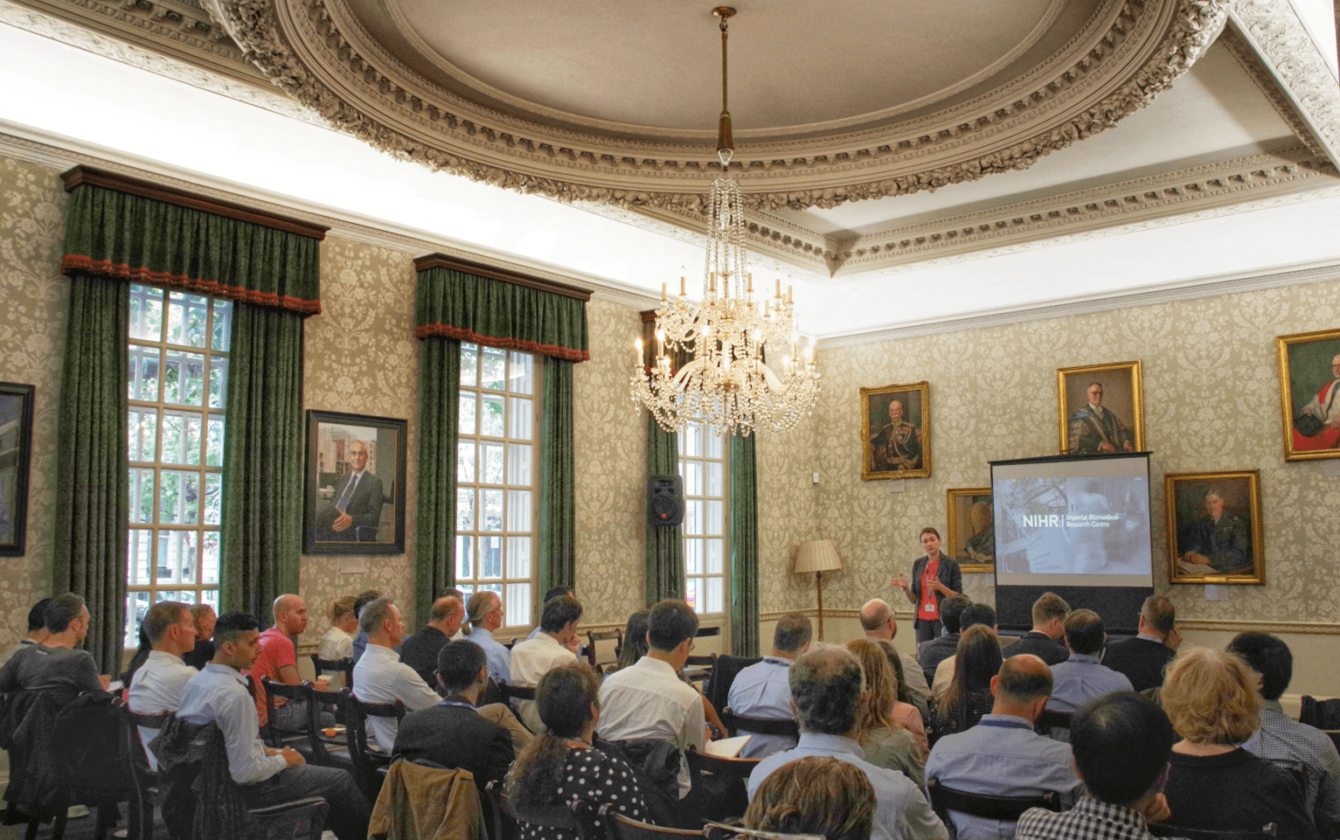 Last month NIHR Imperial BRC welcomed Venture Capital investors Syncona at a pitching and networking event, organised by colleagues at Imperial's Industry Partnerships and Commercialisation Team.
Syncona is a life sciences investment company founded by the Wellcome Trust, and its goal is to build standalone healthcare companies that can deliver transformative treatments to patients. Their mission complements BRC's aims and our overview of clinical research activities could help accelerate projects with commercialisation potential toward patients' and wider economic benefit.
Prior to the event, Imperial researchers were asked to submit a brief summary of their ideas, and 22 applications were received from researchers across Faculties and seniority levels. Five were shortlisted by Syncona and three had an opportunity to present their work on the day for further consideration and feedback. The event attracted researchers from all four Faculties, as well as Imperial College Healthcare NHS Trust, which resulted in a diverse and enriched Q&A session. All applicants received feedback from Syncona and networking sessions led to formation of novel collaborative ideas, which could be supported by NIHR Imperial BRC in future funding calls.
Dr Michael Kyriakides, Partner at Syncona who took a leading part in the event, reflected: "This was a unique opportunity for Syncona to engage with the academic community of the Imperial BRC and learn more about the very interesting medical research conducted there. We would like to thank Imperial's Industry Partnerships and Commercialisation team for facilitating the organisation of the event and look forward to future events".
Dr Irina Babina, BRC's commercial partnerships manager, added: "Commercialisation of research is incredibly important, as it addresses a definitive clinical need and can reach wide groups of patients quickly. We were therefore delighted to welcome the Syncona team, who not only provided individual feedback to our researchers, but also highlighted and reinforced the possibilities of transforming research projects into tangible and marketable products and services".
If you are an Imperial researcher interested in commercialising your research but not sure where to start, please refer to the Imperial Enterprise website or contact Irina Babina at Imperial BRC Office.