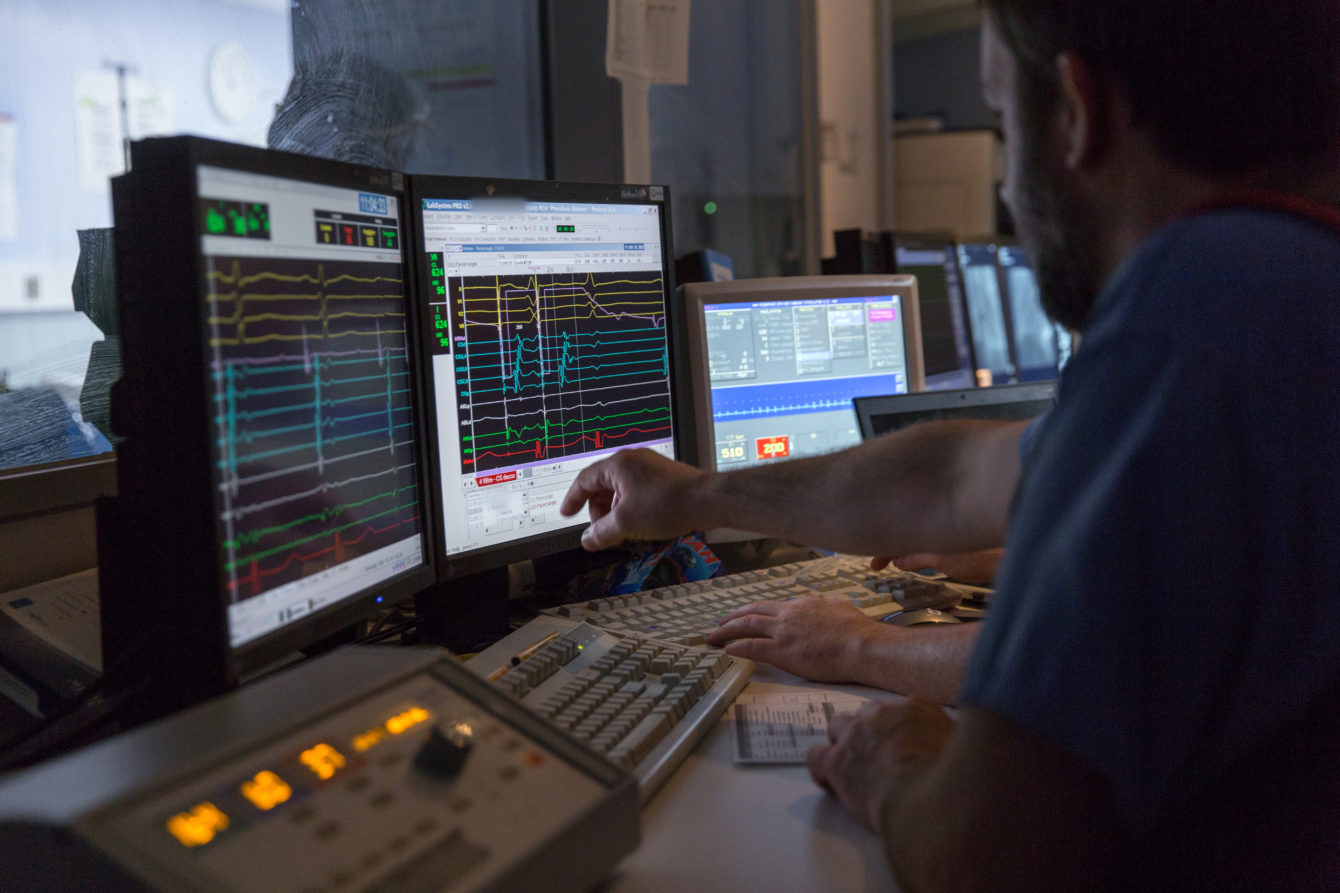 An analysis of heart data from over 250,000 patients has shown that even a small increase in a protein linked to heart attacks is associated with an increased risk of death.
Troponins are a group of proteins that help regulate the contractions of the heart and skeletal muscle. The heart releases troponin into the bloodstream following an injury to the heart such as a heart attack. High levels of troponin usually mean there is a problem with the heart. Clinicians use troponin testing, alongside other investigations, to determine whether a patient is having a heart attack and to inform treatment choices.
In a study published in the British Medical Journal, researchers from the NIHR Health Informatics Collaborative (NIHR-HIC) led by Imperial College Healthcare NHS Trust and Imperial College London found that a raised troponin level was associated with an increase in risk of death in all age groups. This was seen even if the troponin result was slightly raised, with the increased risk of death occurring very early.
Dr Amit Kaura (lead author of the research paper; Principal Investigator in the NIHR Imperial BRC Cardiovascular Theme; NIHR Clinical Research Fellow with the National Heart and Lung Institute at Imperial College London), said: "There have been many advances in treating heart disease yet it remains the leading cause of death in the UK and around the world. This is the first study to address the implications of raised troponin in a real world large sample of patients across a wide range of ages. Doctors will be able to use this information to help identify the risk of early death in patients who have a troponin level measured; this could lead to interventions at a much earlier stage in a wider group of patients than are currently treated."
The NIHR-HIC, which Imperial College London and Imperial College Healthcare NHS Trust is part of, was established to improve the quality and availability of patient data for research purposes by bringing together clinical, scientific and informatics expertise at NHS Trusts. Details of the collaboration can be found here.
Read the full story by Kate Wighton, Imperial College London here.