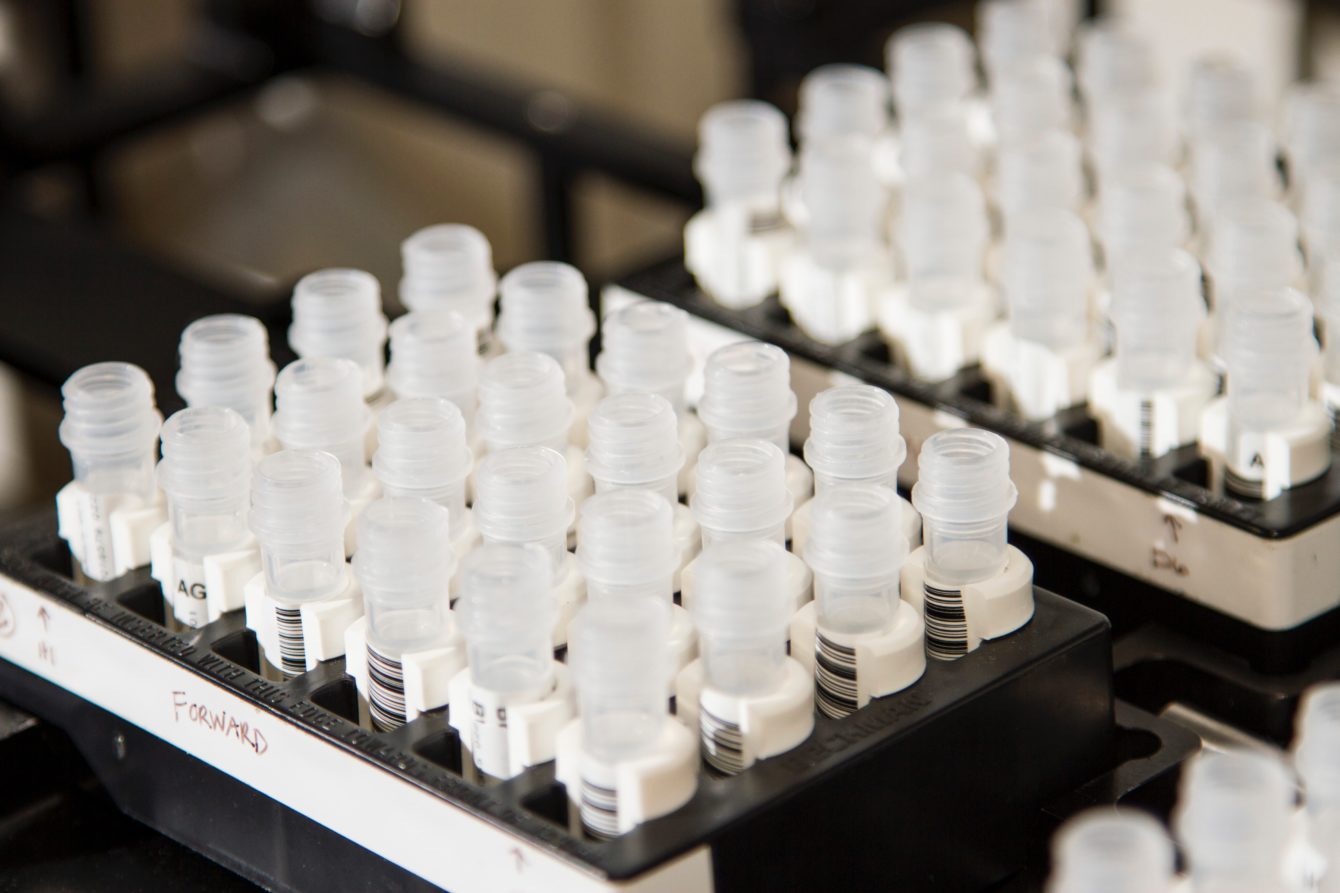 A collaborative international study investigated a novel strategy to achieve cure for a HIV infection.
An international collaborative group of researchers, including investigators from NIHR Imperial BRC Infection & AMR Theme, tested an approach where dormant HIV-infected cells, which evade treatment, are activated for targeting by conventional therapy.
Antiretroviral Therapy (ART) blocks replication of HIV in immune cells that are active, where presence of the virus can be detected on cell surface. This therapy substantially improved survival for people living with HIV, yet alone it cannot cure the infection. This is because the virus can evade treatment by "hiding" inside immune cells that are not active, and therefore are not killed by ART. Collectively such "dormant" cells are called the HIV reservoir and are the reason for HIV resurgence when ART is stopped.
The Research In Viral Eradication of HIV Reservoirs (RIVER) study attempted to reduce the size of the HIV reservoir using an approach called "kick and kill". Three medicines were given in addition to ART: a drug to 'wake up' the HIV reservoir (the 'kick') was administered with two vaccines to stimulate the immune system and train it to destroy HIV (the 'kill').
Between 2015 and 2017, 60 men with HIV were randomly assigned to receive either ART alone or ART with 'kick and kill' approach. Results of the study, published in The Lancet, demonstrated that the novel approach was safe, with participants adhering well to the complex protocol. There was no added advantage to 'kick and kill' approach in reducing the size of HIV reservoir compared to ART alone, despite potent vaccine-induced responses. Because ART was not stopped in trial participants, future studies may include a treatment interruption to deepen the effects of this approach, and more potent future interventions could provide an even greater effect.
The RIVER trial study group is an international collaborative effort, funded by Medical Research Council, with infrastructure support from NIHR BRCs at Imperial, Oxford and King's College, and industry partners Merck Sharp & Dohme and GlaxoSmithKline.