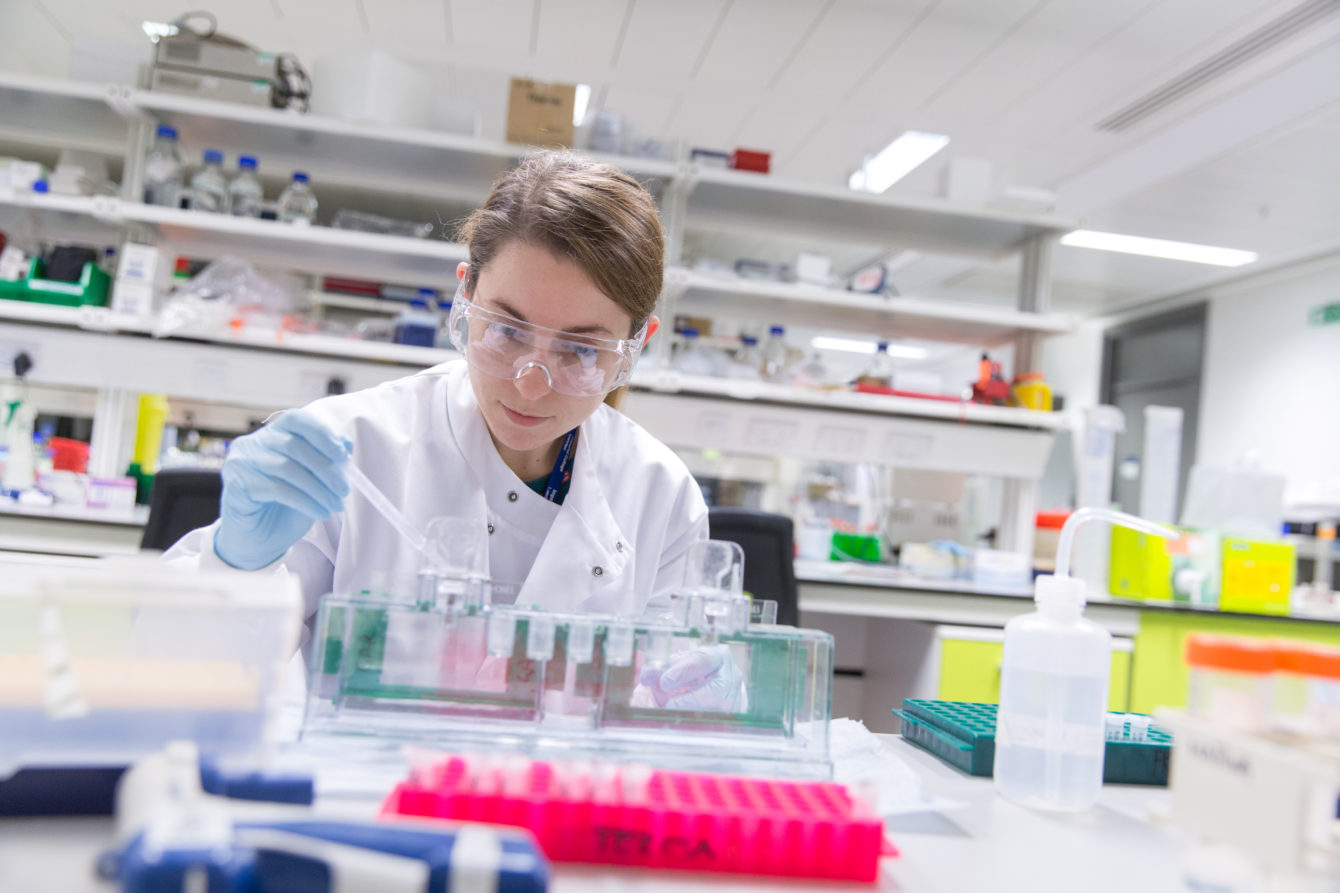 Imperial researchers working on a vaccine for COVID-19 have been awarded government funding to take the work forward towards human trials.
The group will receive £1.8 million from UK Research and Innovation and the National Institute for Health Research to further develop their promising RNA vaccine through pre-clinical stages and into early stage clinical trials.
Early findings have shown that animals given the vaccine are able to produce neutralizing antibodies against the novel coronavirus SARS-CoV-2. The team, led by Professor Robin Shattock from Imperial's Department of Infectious Disease, will now use the funding to develop their vaccine further and test whether it can produce the same response in humans, which could ultimately provide some protection against COVID-19.
Professor Shattock, an NIHR Imperial BRC researcher from Infection and AMR Theme, said: "We are one of a number of groups around the world currently trying to make an effective vaccine against COVID-19. The early stage work has been promising and so we're delighted to receive this funding to take it forward to the next stage.
"The next step will be to show that our vaccine is tolerated in humans and whether it can produce the same promising immune response we've seen in our animal studies. Only then will have confidence it could be developed further and an accurate timescale."
Some of the early stages of this work were supported through the NIHR Imperial BRC COVID-19 Theme. The newly awarded £1.8m funding will enable the researchers to take the vaccine through GMP manufacturing, further testing in pre-clinical models for safety and efficacy, and regulatory and ethical approval. If these stages are successful, the funding will also enable them to take it forward to a Phase I clinical trial in healthy human volunteers.
For the full article, including a visual explanation of the vaccine action, please refer to this story by Ryan O'Hare.
© Imperial College London