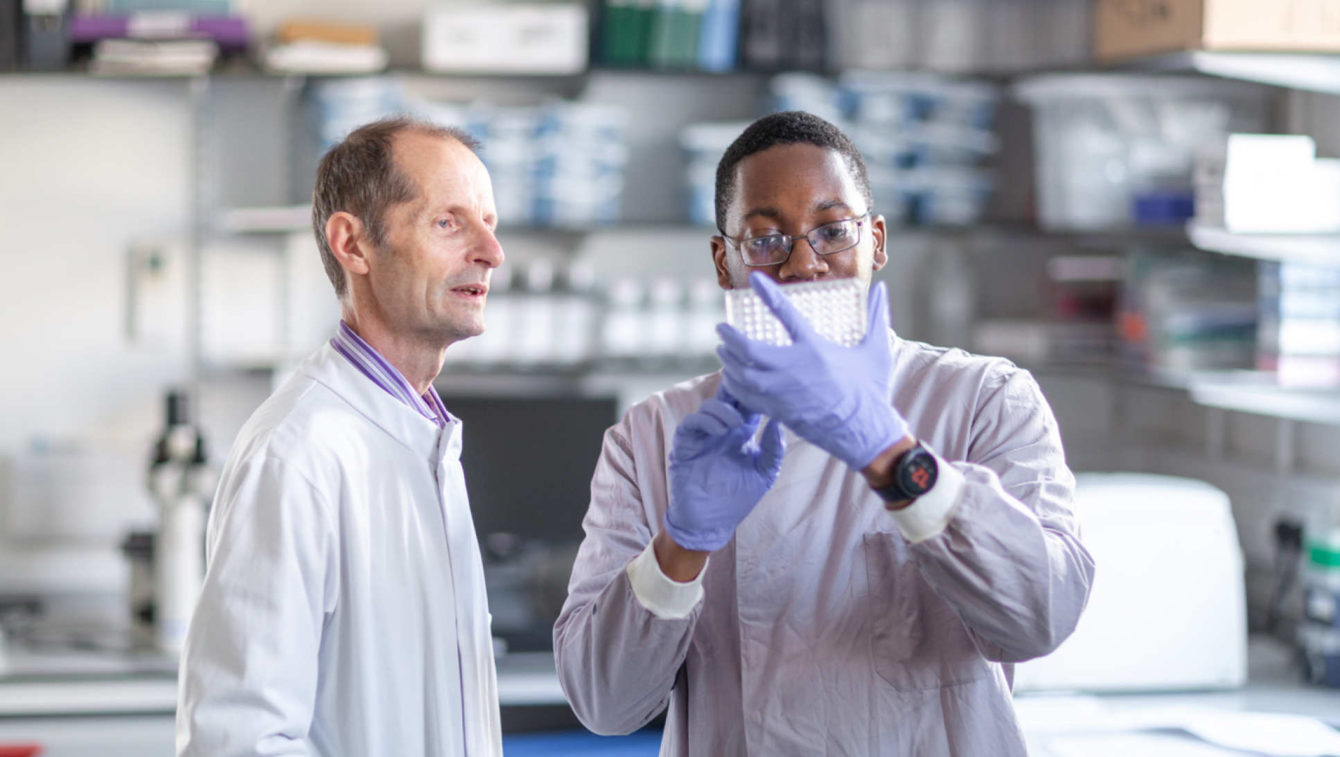 More than 300 participants have been screened for Imperial's COVID-19 vaccine trial as its lead speaks of "cautious optimism".
Professor Robin Shattock and his team, including Chief Investigator Dr Katrina Pollock and Senior Clinician Dr David Owen, have successfully administered first doses to 15 trial volunteers. Watch the team explain how the vaccine works, how it's being trialled, and plans to help it reach populations around the world, if it proves to be effective in protecting people against COVID-19.
Imperial is continuing to recruit participants for the trial, which will deliver two doses to 300 people in the current phase, with plans for a further efficacy trial involving 6,000 people to start in October.
The group's self-amplifying RNA vaccine technology is cheap, highly scalable and has the potential to deliver many effective doses next year, should the trials succeed.
Imperial and Professor Robin Shattock have partnered with Morningside Ventures to launch a social enterprise, VacEquity Global Health, to distribute the COVID-19 vaccine as cheaply and as widely as possible.
Imperial and VacEqity Global Health "could partner with producers in developing countries to provide millions of vials for as little as $5 a pop," the Washington Post reports.
The vaccine's development has received philanthropic support from donors to Imperial's COVID-19 Response Fund, as well as more than £40 million from the UK government.
This study is supported by NIHR Imperial BRC.
Read the full story by Andrew Scheuber here.  © Imperial College London