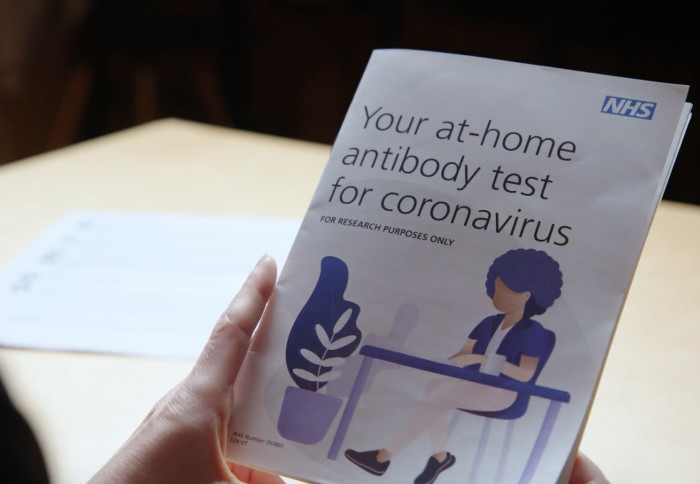 An interim report from the REACT programme, which includes results from home coronavirus tests taken between 13th and 24th November, shows that an estimated 0.96% of England's population has the virus, or around 1 in 100 people.
This is roughly a 30% drop in the number of infections compared with previous findings, where more than 1 in 80 or 1.3% of people had the virus as of 2nd November.
The research from Imperial College London and Ipsos MORI shows that the overall R number has also fallen to below 1, estimated at 0.88, meaning that the country's epidemic is currently shrinking rather than growing.
Downward trends were seen across the majority of the country, including in previous hotspots in the North, and most age groups except those of school age, where there has been an increase. The results also highlight that the virus is having an uneven impact, with health workers, people living in large households and minority ethnic individuals having a higher risk of infection.
Professor Paul Elliott, director of the programme at Imperial and BRC Informatics & Biobanking Theme Lead, said: "Our robust data offer encouraging signs for England's epidemic, where we're seeing a fall in infections at the national level and in particular across regions that were previously worst affected. These trends suggest that the tiered approach helped to curb infections in these areas and that lockdown has added to this effect.
"As we approach a challenging time of year, it's even more vital that through our actions and behaviours we all play our part in helping to keep the virus at bay."
These findings from the Real-time Assessment of Community Transmission (REACT 1) programme are available in a pre-print report and will be submitted for peer-review.
The REACT programme is a series of studies that are monitoring how the virus is spreading across the country. Commissioned by the Department of Health and Social Care, it is being carried out in partnership with Ipsos MORI and Imperial College Healthcare NHS Trust. This Story is supported by NIHR Imperial BRC.
Kelly Beaver, Managing Director – Public Affairs at Ipsos MORI said: "The REACT study programme has processed over one million tests as we track in real-time the prevalence of COVID-19 across England. We're incredibly grateful to all those members of the public who've taken part, who have contributed to this vitally important study."
Click here, for the full story by Justine Alford published on Imperial News.