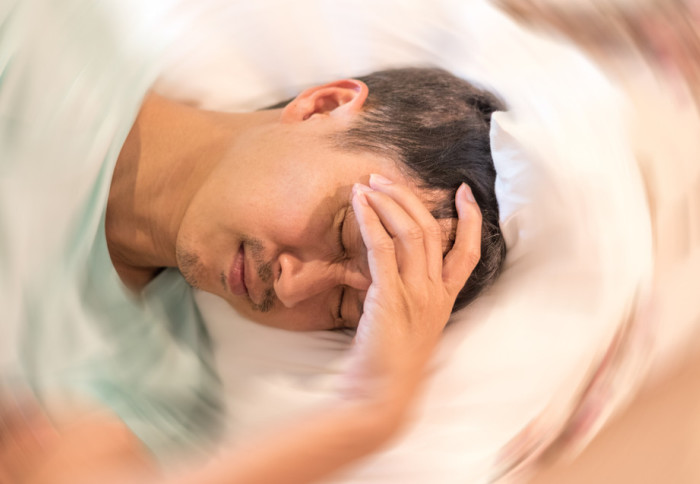 A condition that causes loss of vertigo perception and imbalance has been diagnosed in traumatic brain injury patients for the first time.
In a clinical study led by researchers at Imperial College London and clinicians at Imperial College Healthcare NHS Trust, out of 37 patients with acute traumatic brain injury (TBI), fifteen were diagnosed with a newly characterised neurological diagnosis called vestibular agnosia – a condition in the brain which results in loss of vertigo perception and imbalance.
The study, published in the journal Brain, was led by Dr Barry Seemungal, who is a Consultant Neurologist at Imperial College Healthcare NHS Trust and Honorary Senior Lecturer in the Department of Brain Sciences at Imperial College London.
He said: "Imbalance affects a majority of TBI patients leading to them having falls fairly frequently. It can affect patients' physical and mental wellbeing, as well as affecting patients financially as it can make it hard for them to return to work post treatment. Some of these adults also have to support a family or care for elderly patients, meaning the knock-on effect of ill-health in this group is multi-generational. Frequent falls in this patient group also have a financial impact on the NHS due to frequent readmissions to hospitals.
Our study is the first to identify loss of vertigo in some TBI patients and explain why they have balance problems and falls. This finding could lead to the development of new treatments and diagnostic tests."
Dr Seemungal and his team believe that their discovery of vestibular agnosia in TBI patients is also important to further the understanding of how the human brain uses signals from the ear to control balance. They believe that the mechanisms mediating imbalance in TBI patients may also affect other patients with brain diseases, such as Alzheimer's and Parkinsons' Disease, which cause frequent falls.
Dr Seemungal's team plan to extend their findings of vestibular agnosia to other at risk patient groups.
The study was funded by The Medical Research Council (MRC), Imperial Health Charity, NIHR Imperial Biomedical Research Centre (BRC) and The US Department of Defense – Congressionally Directed Medical Research Program (CDMRP).
Read the full story by Maxine Myers here. © Imperial College London