Award Academy of Medical Sciences award for BRC Theme Lead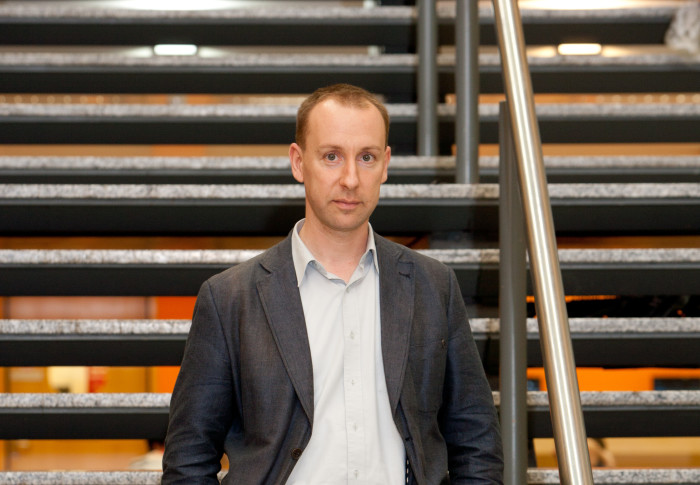 An Imperial researcher who created an intelligent knife for surgery is one of 50 leading scientists newly elected to the Academy of Medical Sciences.
Professor Zoltan Takats, NIHR Imperial BRC Molecular Phenomics Theme Lead, is the inventor of an "intelligent knife" called the iKnife that can tell surgeons immediately whether the tissue they are cutting is cancerous or not.
Each year, the Academy of Medical Sciences elects a number of prominent biomedical and health scientists to its influential Fellowship. The new Fellows have been selected for their exceptional contributions to the advancement of medical science through innovative research discoveries and translating scientific developments into benefits for patients and the wider society.
Professor Takats developed the iKnife to improve the accuracy of cancer surgery. In cancers involving solid tumours, removal of the cancer is generally the best hope for treatment. The surgeon normally takes out the tumour with a margin of healthy tissue. However, it is often impossible to tell by sight which tissue is cancerous.
The iKnife is based on electrosurgery, a technology invented in the 1920s that is commonly used today. Electrosurgical knives use an electrical current to rapidly heat tissue, cutting through it while minimising blood loss. In doing so, they vaporise the tissue, creating smoke that is normally sucked away by extraction systems.
Professor Takats realised that this smoke would be a rich source of biological information. To create the iKnife, he connected an electrosurgical knife to a mass spectrometer, an analytical instrument used to identify what chemicals are present in a sample. Different types of cell produce thousands of metabolites in different concentrations, so the profile of chemicals in a biological sample can reveal information about the state of that tissue.
Professor Jonathan Weber, Dean of the Faculty of Medicine and Fellow of the AMS, said: "Zoltan's innovative work has the potential to have a great impact on cancer surgery and I'm really pleased to see him recognised by the Academy of Medical Sciences. These Fellowships are a mark of important contributions to medical science and are to be celebrated."
The full list of AMS Fellows for 2021 is available online.
This story was written by Ryan O'Hare. © Imperial College London