First in Human How Imperial's clinical researchers rose to the challenge of vaccine trials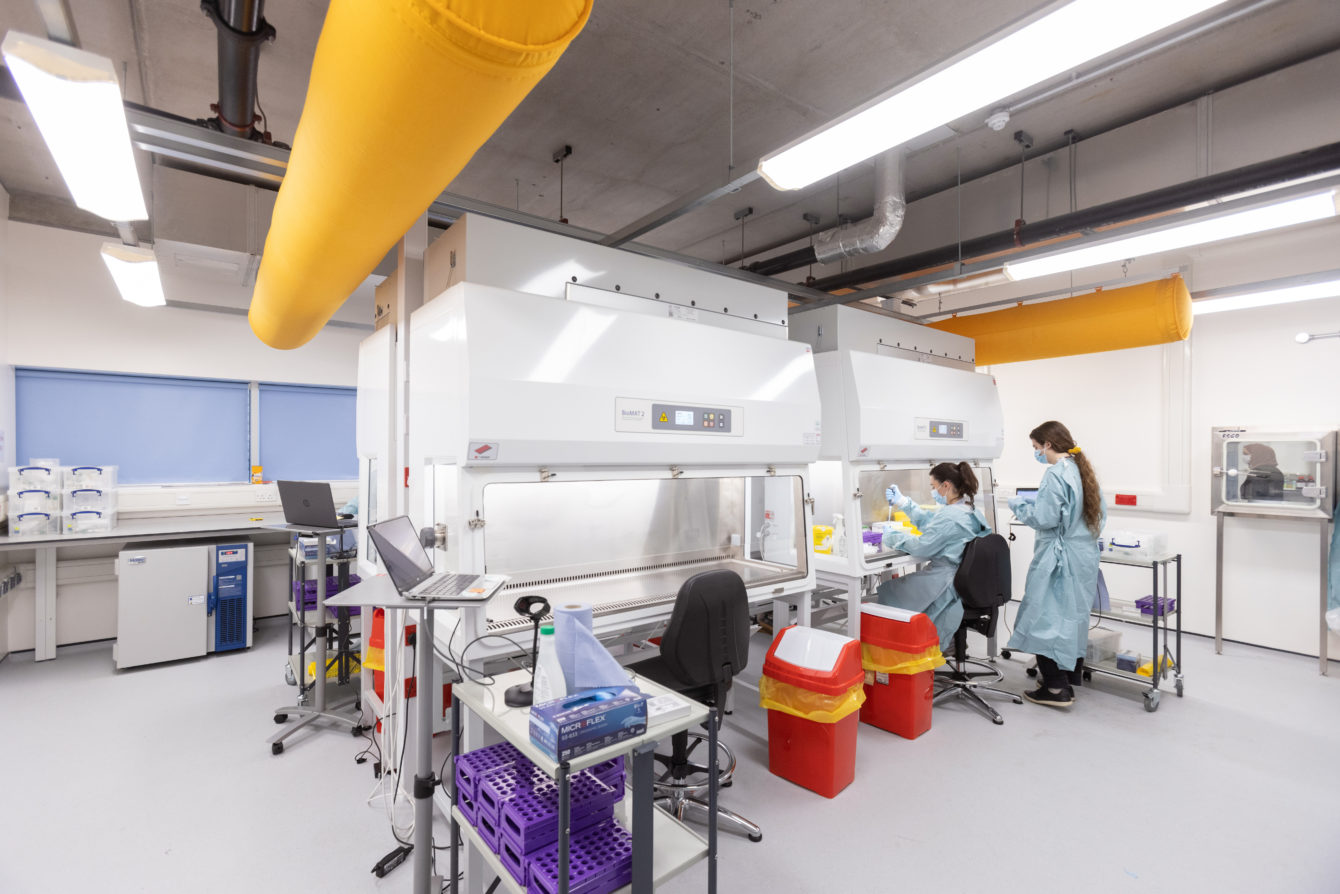 On International Clinical Trials Day, we recognise the work of the National Institute for Health Research (NIHR) Imperial Clinical Research Facility (CRF) and their involvement in delivering COVID-19 vaccine trials.
The CRF is a partnership between Imperial College Healthcare NHS Trust and Imperial College London. The Facility offers a dedicated and purpose-built space in Hammersmith Hospital where researchers can deliver early phase clinical trials.
In response to the pandemic, the CRF halted their 140 existing studies across a variety of therapy areas to focus exclusively on delivering trials for candidate COVID-19 vaccines. In April 2020, the CRF became one of the first recruiting centres that the Oxford Vaccine Group approached to help deliver their study, COV001.
At its peak, the CRF was running three vaccine trials simultaneously at Hammersmith Hospital – Oxford's COV001 and COV002, and Imperial's COVAC1 – as well as the Janssen Ensemble-2 trial at Charing Cross Hospital.
We spoke to some of the team members involved in running the Facility and trials who share their experience of how it all unfolded, what they've learned, and their hopes for future clinical research.
– Dr Karen Mosley, General Manager
– Dr David Owen, Head of Clinical Studies
– Dr Katrina Pollock, Principal Investigator of vaccine studies
For more information please see the full story written by Ellyw Evans and © Imperial College London. For the full article please see here.