Prevention New use of an antiviral treatment to successfully treat severe Mpox in the UK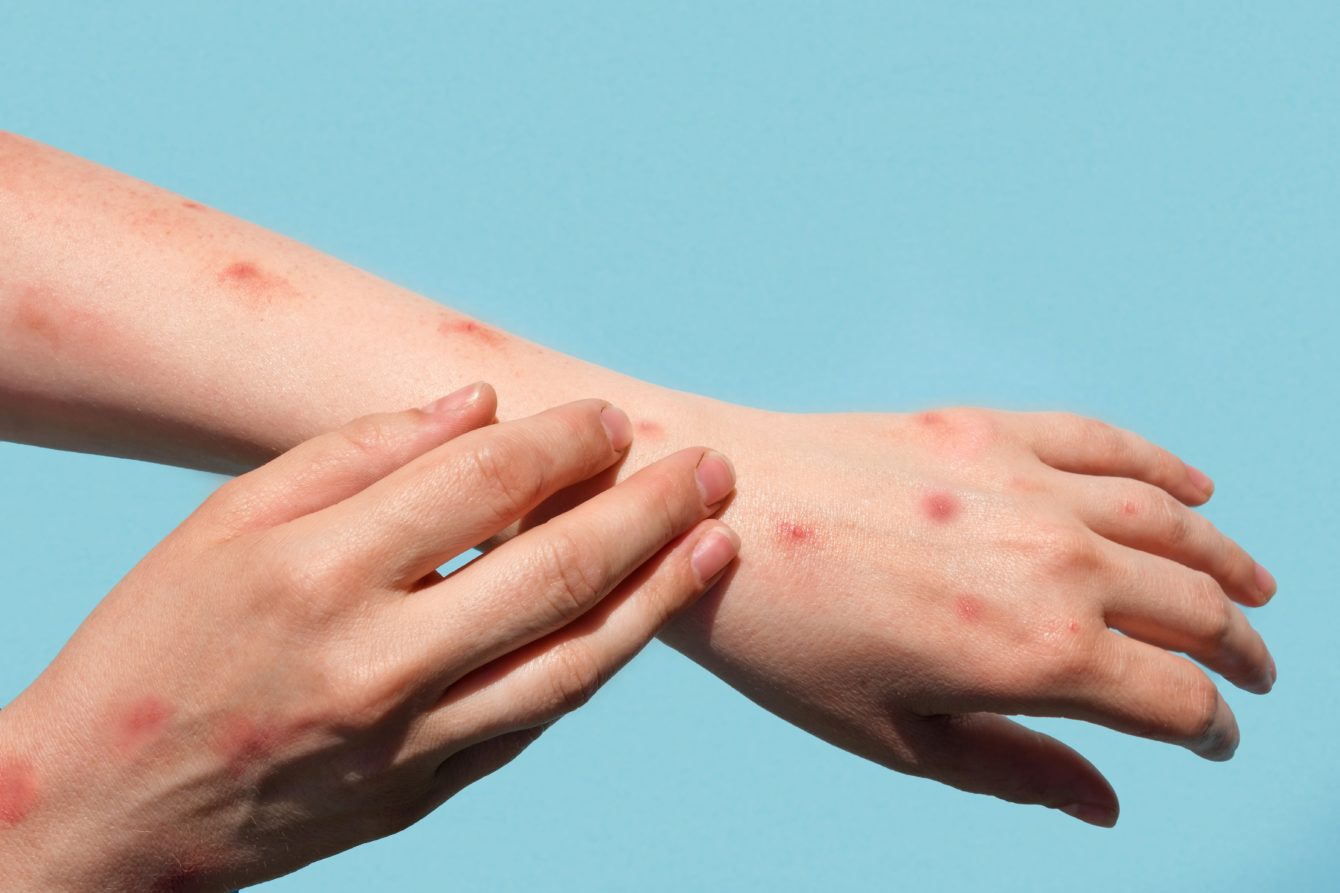 The antiviral medication cidofovir has been used to treat a severe case of Mpox (formerly known as Monkeypox) for the first time in the UK.
Clinicians and researchers at Imperial College Healthcare NHS Trust and Imperial College London have used cidofovir to treat a patient at St Mary's Hospital with severe skin lesions on his body – symptoms of severe Mpox – after not responding to first-line treatment.
The case, published in Lancet Infectious Diseases, is the first to report the use of cidofovir as a treatment for severe Mpox in the UK. The team involved has called for more research to assess the efficacy of this as a potential treatment, particularly in patients who are immunocompromised.
The publication was supported by the National Institute for Health and Care Research (NIHR) Imperial Biomedical Research Centre, which is a partnership between Imperial College Healthcare NHS Trust and Imperial College London. It was also supported by the NHS England High Consequence Infectious Diseases Network (NHSE HCID), the UK Health Security Agency (UKHSA) Rare and Imported Pathogens Laboratory team and the UKHSA Mpox Genomics Group.
Dr Aula Abbara, the lead author of the publication, consultant in Infectious Diseases and General Internal Medicine, Imperial College NHS Healthcare Trust and Honorary Clinical Senior Lecturer in the Department of Infectious Diseases, Imperial College London, said, "Although Mpox, until the most recent outbreak, is a relatively rare viral infection in the UK it can in some cases lead to severe illnesses and hospitalisations, especially in patients whose immune systems are not functioning well. Vaccination of high-risk populations and isolation are the most effective way at preventing the spread of the virus. Our case shows that in this severe case of Mpox in a patient with a poorly functioning immune system, first-line treatments may not work and other treatments may need to be considered. We have shown that the antiviral drug cidofovir can be used to treat a severe case of Mpox when other treatments were unsuccessful. Cidofovir is not licensed to be used as a Mpox treatment in the UK and more research needs to be done to see whether this could be a potential treatment for severe cases of the virus."
Mark Gilchrist, co-author of the study, consultant pharmacist Infectious Diseases, Imperial College Healthcare NHS Trust and Honorary Clinical Senior Lecturer in the Department of Infectious Diseases at Imperial College London, said:
"This was a great collaboration between specialities. The use of cidofovir was unchartered territory for us in this infection. We utilised the previous experience of the drug in other settings to optimise therapy in this case monitoring for efficacy and adverse events."
Mpox is a rare, viral infection which was previously mostly found in west or central Africa; it is caused by a similar virus to smallpox. People with Mpox often get a rash that may be located on the hands, feet, chest, face, or mouth or near the genitals. As well as other symptoms such as fever and chills.
In 2022, there was an increase in cases in the UK but the risk of catching it is low. It is usually mild and most people recover within a few weeks without treatment. However, in some severe cases, patients can be hospitalised.
Vaccination gives a good level of protection against Mpox and helps to prevent the spread of the disease. There are also other therapeutics for severe cases of Mpox, such as the oral antiviral drug tecovirimat. However, it can be difficult to administer as its absorption requires delivery with high-fat-containing food. An intravenous (IV) preparation is not readily available in the UK.
Given the slow response of oral tecovirimat, the clinical team, with support from infectious diseases experts across the UK, including from UKHSA and HCID, wanted to see if cidofovir could be used to successfully treat a patient. The patient, a 48-year-old man, was hospitalised with severe HIV-related immunosuppression and Mpox skin lesions. He had previously had two courses of oral tecovirimat which did not improve his condition. There was some evidence from previous animal studies that it could be effective.
Following one dose of intravenous cidofovir the patient's skin lesions and inflammatory markers (blood tests which detect inflammation or infection in the body) improved. He was given a further dose after seven days and another after 21 days, further improvement was observed, and he did not develop any side effects. The patient was discharged after 52 days.
Cidofovir is not licensed for use in the treatment of Mpox in the UK but has been used in four documented cases in the US.
The researchers note this is a single case and hope their study could lead to discussions on further clinical trials to explore the use of cidofovir as a potential treatment for Mpox in severe cases, where other treatments are unsuccessful. Further investigation is needed into efficacy, optimum dosage, timing and how the medication is best administered.