AwardEvent The PRRU team won the Delegate Choice Best Poster Award at the RDF23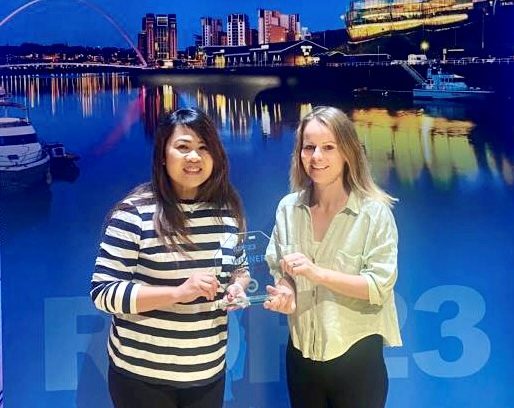 The NHS Research and Development (R&D) Forum Annual Conference, in association with the Health Research Authority, also known as RDF23, was held in person at Sage in Newcastle/Gateshead on 21st-23rd May 2023.
The NHS R&D Forum serves as a vital platform for connecting, supporting and representing individuals working in research and development roles within the healthcare sector. Its core objective is to enable healthcare research and innovation to thrive in the United Kingdom, ultimately benefiting patients and the wider community.
At the RDF23 this year, the Delegate Choice Best Poster Award, voted by the delegates, was won by the PRRU team from Imperial College Healthcare NHS Trust. The poster title was "The Impact of Creating 'Cilture of Well-being' on Research Delivery Staff" and the PRRU team members were: Myril Mariveles, Lead Research Nurse and Peart Rose Research Unit Manager, and Katherine March, Specialist Research Physiologist and Head of Peart Rose Research Unit. They have worked incredibly hard to deliver research across the cardiovascular division following the pandemic and they have the most amazing team spirit.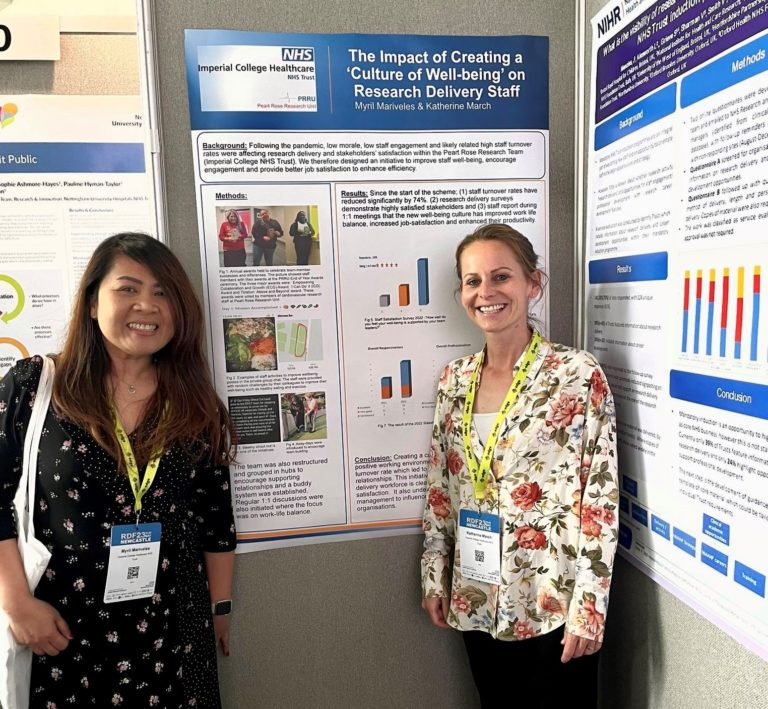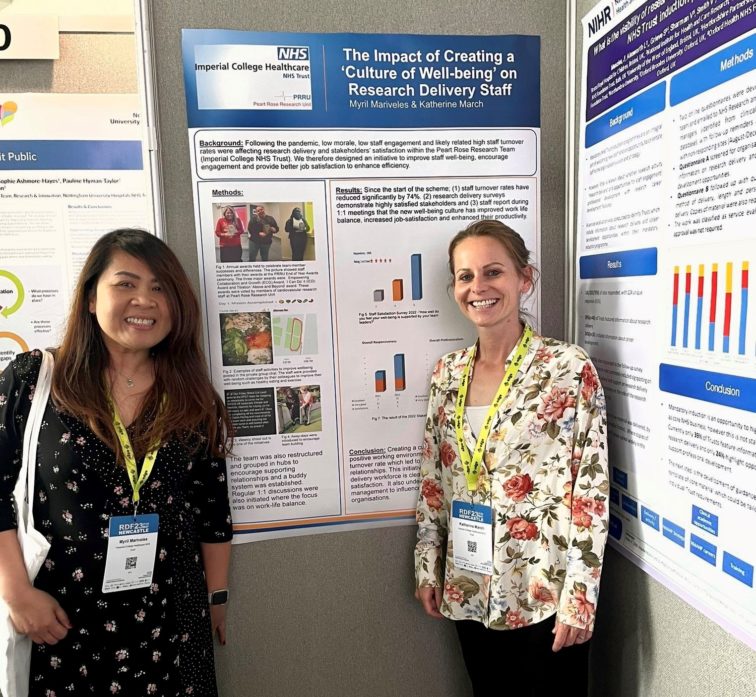 Myril and Katherine said, "We had the honour of showcasing our work on wellbeing in the NHS R&D Forum. We are thrilled to have received the delegate choice award- it merely serves to highlight the staff's perspective on the value of well-being".
Considering the recent challenges faced by the healthcare sector in the aftermath of the COVID-19 pandemic, RDF23 was particularly significant in providing the much-needed platform to discuss and showcase the latest developments in healthcare research to enable the UK striving to position itself as the global destination for investment in innovation, demonstration and commercialisation.
The conference further offered insights into how the UK health sector can build resilience, adapt to change and capitalize on emerging opportunities.