Award Imperial NHS Trust becomes the first in the UK to receive BSAC Antimicrobial Stewardship accreditation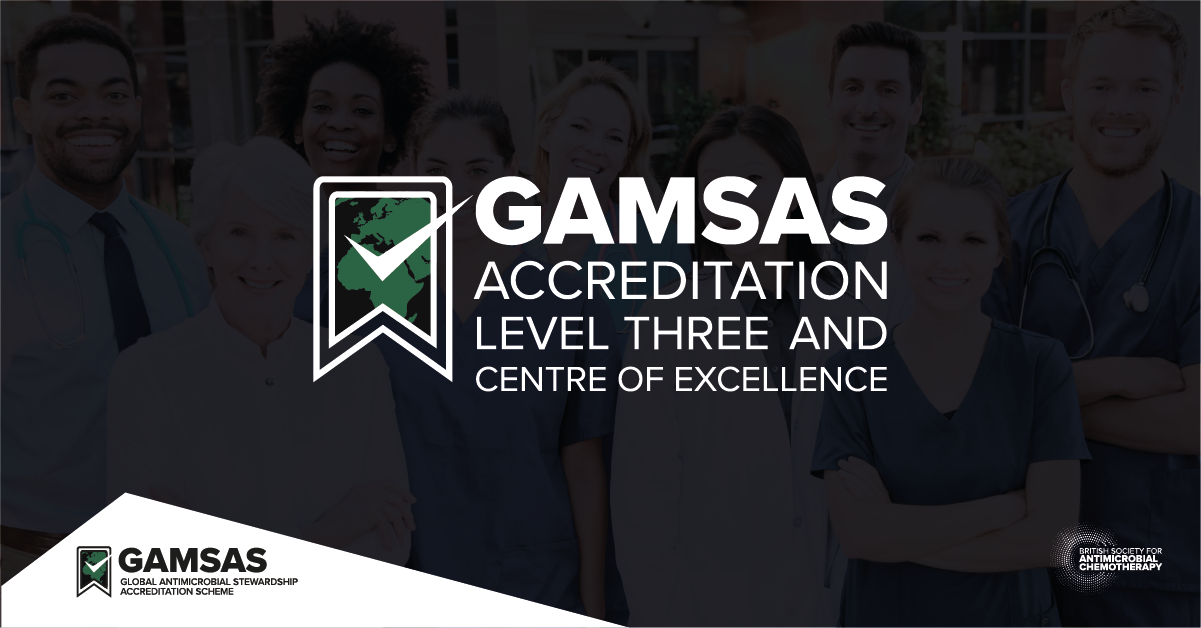 Imperial College Healthcare NHS Trust has become the first UK healthcare organisation to be accredited by the Global Antimicrobial Stewardship Accreditation Scheme (GAMSAS), in recognition of our commitment to using antibiotics wisely and preventing antimicrobial resistance (AMR).
AMR is also a key research area for the Trust, with Infection and Antimicrobial Resistance being one of the 14 Themes of the new five-year NIHR Imperial BRC contract.
The scheme run by the British Society for Antimicrobial Chemotherapy (BSAC), has also designated the Trust as a Centre of Excellence to support wider antimicrobial stewardship networks. The Trust has been accredited alongside two other organisations, who all together are the first three organisations to be accredited in the world:
Norton Healthcare Foundation, Louisville, Kentucky, USA
Shiekh Khalifa Medical Centre, Abu Dhabi Health Services Company, UAE
AMR, one of the major global health concerns, occurs when bacteria, viruses, fungi and parasites evolve due to biological, socioeconomic, genetic, environmental, demographic and ecologic factors and become nonresponsive to medicines that once treated them efficiently. For infected patients, this leads to extensive hospital stays, increased risk of death and the spread of infections to others.
The BSAC scheme sets standards for antimicrobial stewardship programmes. This is a collection of activities that support the safe and effective use of antibiotics enabling AMR at bay.
Antimicrobial stewardship is a key strategy for preventing and controlling antimicrobial resistance. It involves a range of interventions, such as:
prioritising and promoting the prudent use of antimicrobials.
developing and implementing guidelines for antimicrobial prescribing
educating healthcare professionals, patients and the public about antimicrobial resistance and the appropriate use of antimicrobials
monitoring antimicrobial use and resistance
ensuring we continue to incorporate diagnostic stewardship into our clinical practice.
undertaking research into key antimicrobial themes.
BSAC GAMSAS accreditation provides a framework for organisations to develop and implement effective and sustainable AMS programs, and it helps to ensure that these programs are meeting high standards of quality.
Mark Gilchrist, consultant pharmacist infectious diseases and head of antimicrobial stewardship at Imperial College Healthcare, and an honorary senior clinical lecturer at Imperial College London, said: "The Trust being recognised as a global leader in Antimicrobial Stewardship is a huge honour – to be one of three internationally and the first in the UK is amazing. Credit goes to all staff, patients and partners, including Imperial College London who continue to support and provide us with innovative ways to use antimicrobials responsibly".
"Within the Trust, approximately 40% of our inpatients are on antimicrobials at any one time and the threat of antimicrobial resistance is bigger than it has ever been. Our programme through its five portfolios of work using an awareness, education and feedback approach has helped to spread the message that we need to protect our antimicrobials."
Dr David Jenkins, president of BSAC, said: "Antimicrobial stewardship is a collection of evidence-based tools that helps keep antimicrobial resistance at bay. Antimicrobial stewardship ensures the best treatment for infected patients now and keeps antibiotics working for future patients. Accreditation is another evidence-based discipline that measures and drives up the quality of healthcare."