Guideline World-first programme to transform diabetes care for under 40s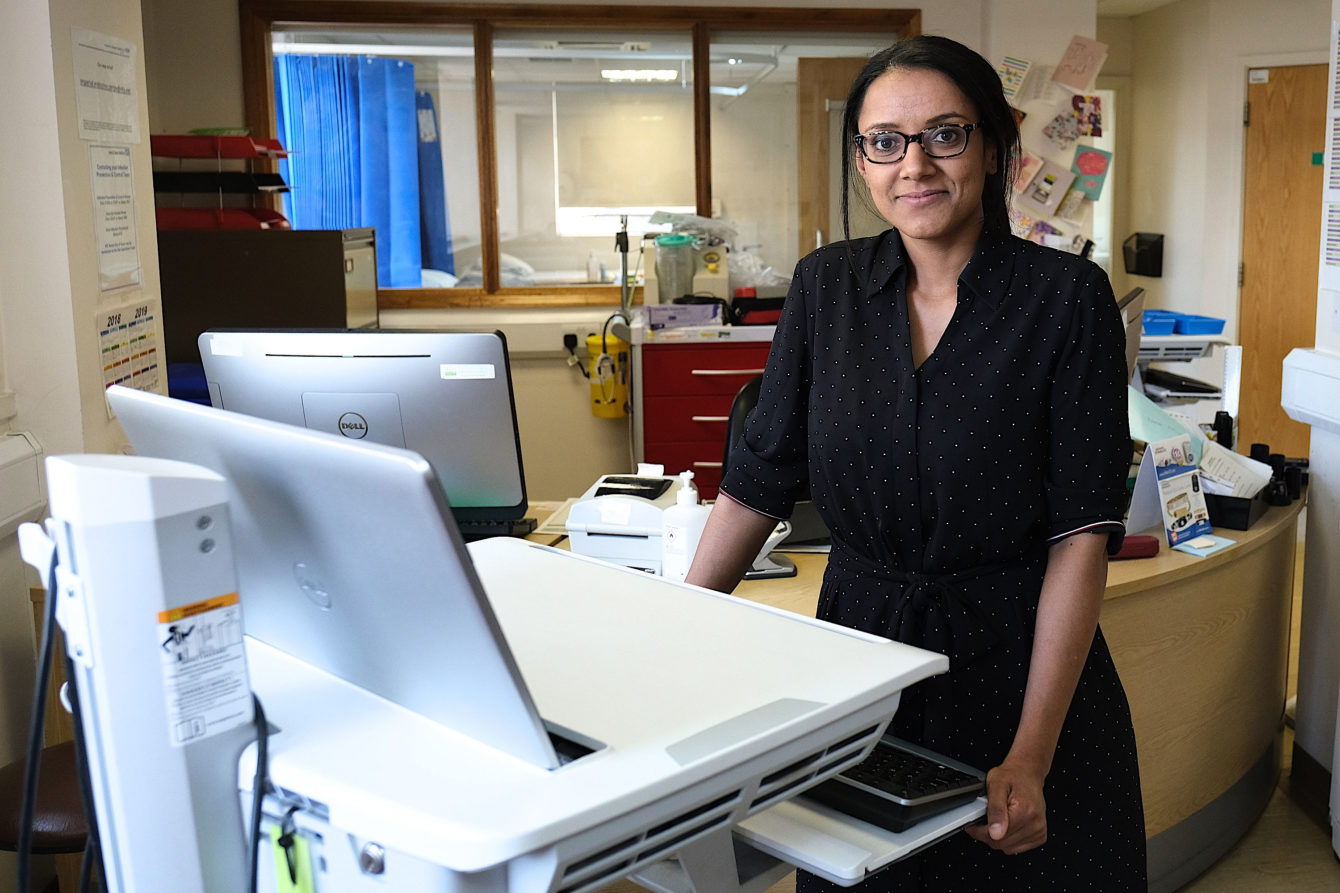 NHS rolls out world-first programme to transform diabetes care for under 40s. Tens of thousands of people in England living with early-onset type 2 diabetes will benefit from more intensive and targeted care, thanks to a new national initiative co-developed by a leading consultant and researcher from Imperial College Healthcare NHS Trust and Imperial College London, as part of the NHS Diabetes Programme.
Dr Shivani Misra, an honorary consultant in diabetes at the Trust and senior clinical lecturer at Imperial College London led the clinical development of the new initiative with a wider team in the NHS England Diabetes Programme. She has worked extensively on early-onset type 2 diabetes, drawing on her clinical experience with young people living with the disease, as well as her research including her published analysis of national data and models of care. Her research work has been supported by the NIHR Imperial BRC and is funded by the Wellcome Trust.
Around 140,000 people aged 18 to 39 years old will receive additional tailored health checks from healthcare staff, and support with diabetes management, such as blood sugar level control, weight management and cardiovascular risk minimisation. Local health teams will be supported to roll out the new scheme, helping to minimise the risk of complications and severe illness and supporting a reduction in health inequities.
Under the ambitious new programme, named 'T2Day: Type 2 Diabetes in the Young', patients will benefit from extra one-to-one reviews as well as the option of new medicines and treatments where indicated, to help better manage their diabetes. It will be backed by £14.5 million funding.
The programme will also address the additional risks associated with the condition during pregnancy and provide dedicated support for women, including access to contraception and folic acid supplements.
Early onset type 2 diabetes is more aggressive than later onset type 2 diabetes and is more prevalent in people living within deprived areas and individuals from minority ethnic groups. Defined as a serious disease by medical experts, early onset type diabetes is associated with premature mortality, worse long-term health outcomes and higher risk of diabetes-related health complications, such as sight loss, kidney failure, amputation, heart attacks and strokes.
The NHS is the first health system in the world to put in place a national, targeted programme for this high-risk group of people. Imperial College Healthcare is one of the few Trusts to have a dedicated type 2 diabetes outpatient service for adults under 40 years old and Dr Misra will be supporting the delivery of T2Day across northwest London.
Commenting on the rollout of the new programme, Dr Misra said: "This policy change is great news for young adults living with type 2 diabetes who are at high risk of developing complications and multiple long-term conditions. By providing more community-based one-to-one support for these individuals we can improve their quality of life, reduce the risks of complications as well as starting to reduce the inequalities that we know exist within some of these groups.
"Pushing our understanding of medicine forward through the co-ordinated efforts of translational research and clinical expertise is key to improving care for patients, so, I am delighted that our research has played such a key role in shaping policy and delivering the T2Day programme. I look forward to supporting the delivery of this innovative intervention."
Read more here: NHS England » NHS rolls out world-first programme to transform diabetes care for under 40s