Award Imperial receives NIHR funding to develop innovative technology solutions to improve healthcare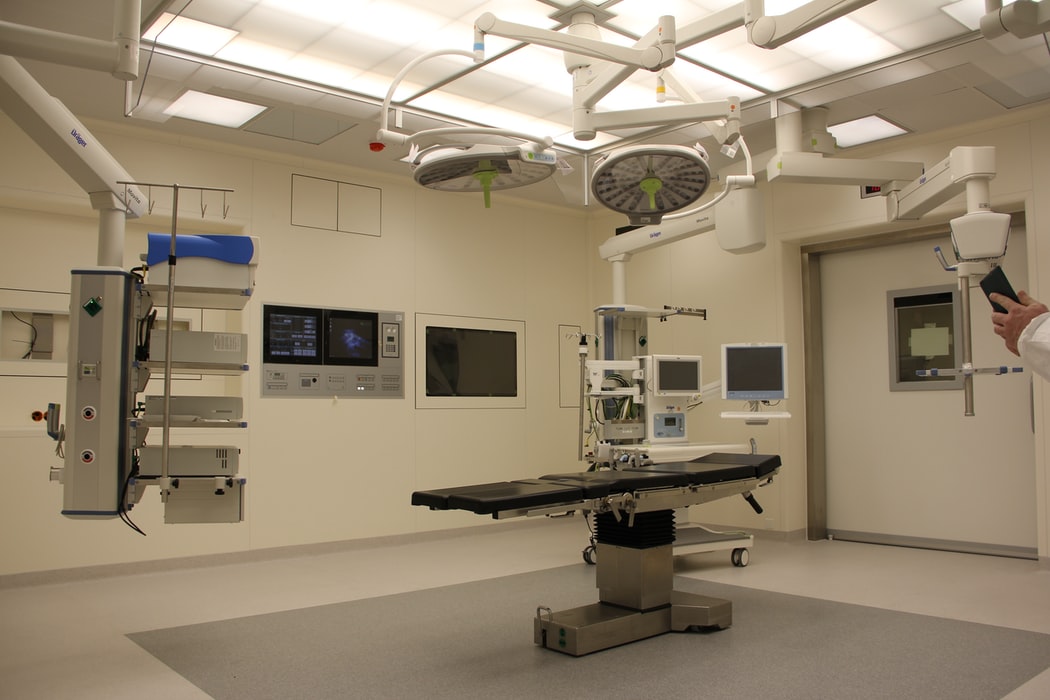 The NIHR has awarded almost £42 million to establish 14 new centres across England to drive life-changing research into health technologies.
The Imperial College Healthcare NHS Trust has received £2,993,768 for diagnostics for cancer, infectious and respiratory diseases, critical care, and primary and social care.
From 1 April 2024, the 14 new NIHR HealthTech Research Centres (HRCs) will work with businesses to support the development of medical devices, diagnostics and digital technologies.
These technologies will enable people to better monitor their health, diagnose sooner and improve the management of conditions including cancer, dementia, cardiovascular and respiratory diseases.
The HRCs will also work with companies to develop and test products to support rehabilitation and help those with social care needs to maintain their independence. They will work closely with carers, patients and users at all stages.
The HRCs will keep the UK at the forefront of research and create a platform for companies to invest in the development of health technologies. Each HRC will be hosted by an NHS organisation in England, bringing industry, academia and the health and care system together. The HRCs will drive innovation and efficiency, bring new technologies, support the health and care workforce to reduce workload and help alleviate pressures on the health and care system.
Health and Social Care Secretary Steve Barclay said, "These centres will help bring the latest advances in medical technology into patients' lives sooner improving care, treatment and diagnosis including for those with cancer, dementia and brain injuries.
"We are already seeing the benefits of previous investment in health technologies – such as using artificial intelligence to predict how different patients respond to medication for inflammatory bowel disease meaning the right treatment is provided to patients sooner.
"I look forward to seeing what our world-leading scientists, clinicians and inventors bring forward next."
The HRC scheme replaces the successful NIHR Medtech and In Vitro Diagnostic Co-operative (MIC) scheme, which ends in March 2024. The previous scheme delivered a significant impact, including the development of:
Virtual reality rehabilitation physiotherapy for children to undergo treatment from the comfort of their own homes, reducing pressures on hospital services.
The "HeadUp Collar" drastically improves the quality of life for people with motor neurone disease by addressing problems with communication, swallowing, breathing, mobility and pain.
A breath test for multiple gastrointestinal cancers that enables early detection when treatments are more effective.
QbTest- a computerised assessment of attention deficit hyperactivity disorder (ADHD), used now in NHS ADHD Clinics in England to support clinical decision-making and efficient diagnosis. QbTest enables people to have fewer consultations and receive support much earlier.
The new scheme will continue to support innovative projects like these. It will also build capacity and expertise to support the development of health and care technologies to meet growing demand. The HRCs will develop technologies for hospitals, general practices as well as use within community and social care settings.
Professor Lucy Chappell, Chief Scientific Adviser to the Department of Health and Social Care and CEO of the NIHR, said, "Research into health technology is recognised as being of vital importance for patients, carers and users, our workforce, and the wider health and care system.
"The establishment of the NIHR Healthtech Research Centres shows our firm commitment to driving innovation in healthtech research from conception to adoption.
"Our existing research centres in MedTech have delivered new technologies that have helped prevent, diagnose and treat ill health for many individuals, as well as ensuring increased efficiencies in the health and care system.
"The increased funding for the HealthTech Research Centres will build capacity and expertise in health technologies, bring innovations to market and enable people to live healthier, better-quality lives."
The original storey by the NIHR can be found here- NIHR awards £42m to new centres to develop innovative technology solutions to improve healthcare | NIHR