Treatment New world-first gene-editing treatment for blood disorders gets the green light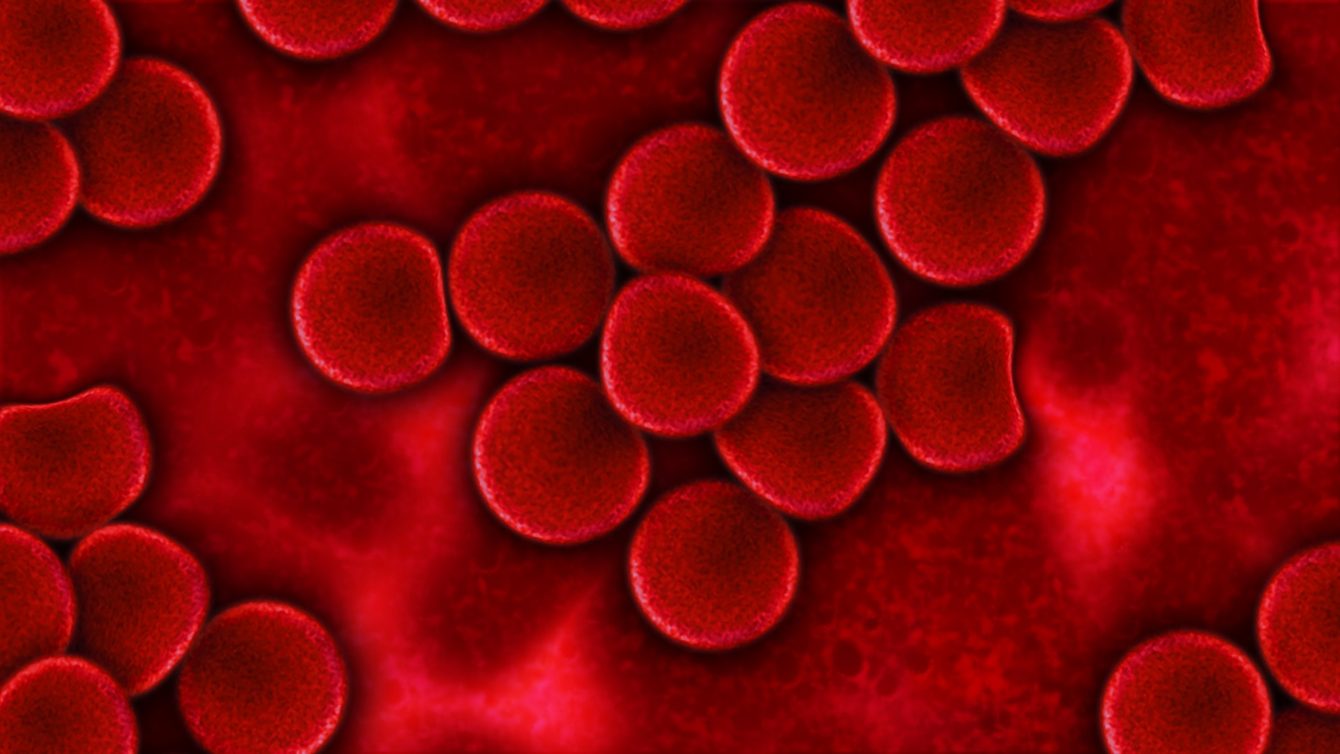 The UK has become the first country in the world to approve gene editing as a potential cure for two inherited blood disorders. The therapy is based on CRISPR gene editing and has been authorised by the Medicines and Healthcare products Regulatory Agency (MHRA) following two global clinical trials, CLIMB-111 and CLIMB-121, with Imperial College Healthcare NHS Trust leading the UK arm.
The MHRA said the treatment could be used on patients aged 12 and over "after a rigorous assessment of its safety, quality and effectiveness". The next stage is for NICE to review the treatment before it can be offered to patients.
The revolutionary new treatment for sickle-cell disease and transfusion-dependent beta thalassaemia is called Casgevy (exagamglogene autotemcel). It was developed through a partnership between Vertex Pharmaceuticals and CRISPR Therapeutics and is based on the innovative gene-editing tool CRISPR – technology that led its inventors to win a Nobel prize in 2020.
Both sickle cell disease and beta thalassaemia are genetic conditions caused by errors in the genes for haemoglobin, which are essential for carrying oxygen to all organs and tissues of the body. Sickle cell disease can cause severe pain, organ damage and shortened life span due to misshapen or "sickled" blood cells. Around 15,000 people in the UK have sickle cell disease and it is particularly common in people with African or Caribbean family backgrounds.
Beta thalassaemia affects red blood cells and can lead to severe anaemia. Currently, patients with beta thalassaemia often need a blood transfusion every few weeks of their lives and complex medication to remove excess iron from their blood.
To date, the only long-term cure option for the two blood conditions is a bone marrow transplant but optimal outcomes are only achieved from a closely matched donor. Transplants also carry a risk of rejection and other complications, and are only available to a small fraction of people living with the conditions.
How the gene editing treatment works
Casgevy is designed to work by precisely editing the genes in a patient's bone marrow stem cells to enable the production of functioning haemoglobin.
The treatment involves mobilising stem cells out of bone marrow and collecting them from the patient's blood. CRISPR gene editing technology is then used in a laboratory – a pair of molecular scissors cuts a strand of DNA at a specific site, essentially disabling the faulty gene. The edited cells are then infused back into the patient, allowing the body to produce functioning haemoglobin.
In the two global clinical trials of CASGEVY, 28 out of 29 sickle cell patients were free of severe pain and 39 of 42 beta thalassaemia patients no longer needed blood transfusions for at least a year.
Professor Josu de la Fuente, chief national investigator for the UK arm and steering committee member of the two studies, consultant haematologist at Imperial College Healthcare NHS Trust and professor of practice (cellular & gene therapy) at Imperial College London, said: "This is a world-first and a significant moment for researchers, clinicians and, most of all, people with sickle cell disease and beta thalassaemia.
"These are inherited blood disorders which have a huge impact on people's lives, including many people from our local community. This authorisation offers a new option for eligible patients who are waiting for innovative therapies. I'm proud to have contributed to the development of the studies and be leading the UK arm. I am very grateful to my colleagues both at the Trust and the other centres involved in the trials and patient selection for their hard work, but most of all to the patients for their willingness to explore innovative therapies and their daily inspiration. I look forward to patients having access to this therapy as quickly as possible."
Julian Beach, Interim Executive Director of Healthcare Quality and Access at the MHRA said: "Both sickle cell disease and beta thalassemia are painful, life-long conditions that in some cases can be fatal.
"I am pleased to announce that we have authorised an innovative and first-of-its-kind gene-editing treatment called Casgevy, which in trials has been found to restore healthy haemoglobin production in the majority of participants with sickle-cell disease and transfusion-dependent β -thalassaemia, relieving the symptoms of the disease. The MHRA will continue to closely monitor the safety and effectiveness of Casgevy, through real-world safety data and post-authorisation safety studies being carried out by the manufacturer.
"I would like to thank the patients with lived experiences who engaged with us as part of the assessment process and gave us valuable insight into their lives and the challenges of managing their condition."
Reshma Kewalramani, chief executive officer and president of Vertex, said: "Today is a historic day in science and medicine: this authorization of CASGEVY in Great Britain is the first regulatory authorization of a CRISPR-based therapy in the world."
Samarth Kulkarni, chairman and chief executive officer of CRISPR Therapeutics, said: "I hope this represents the first of many applications of this Nobel Prize-winning technology to benefit eligible patients with serious diseases."
University College Hospital (UCLH NHS Trust) is also a site in the transfusion-dependent beta thalassaemia trial and Royal London and St Bartholomew's Hospital (Barts Health NHS Trust) for the sickle cell disease trial.
Exa-cel was granted an Innovation Passport under the Innovative Licensing and Access Pathway (ILAP) from the MHRA, and Vertex is already working closely with national health authorities to secure access for eligible patients as quickly as possible.
Read more here-
Vertex and CRISPR Therapeutics Announce Authorization of the First CRISPR/Cas9 Gene-Edited Therapy, CASGEVY™ (exagamglogene autotemcel), by the United Kingdom MHRA for the Treatment of Sickle Cell Disease and Transfusion-Dependent Beta Thalassemia | Vertex Pharmaceuticals (vrtx.com)
UK medicines regulator approves gene therapy for two blood disorders | Sickle cell disease | The Guardian