Patients and the public are at the heart of the NIHR Imperial BRC – ensuring their involvement, engagement and participation in our research is a key priority for us. Patients and the public bring a wealth of experience and provide valuable perspectives on the design and delivery of research. Successful translational research from the research bench to the patient's bedside relies on the involvement of patients and the public. New diagnostics and treatments must also be practical, acceptable and effective for those who will benefit from them, to ensure improved care pathways and treatment can be delivered.
Patients and the public can get involved in our research in many ways.

Patient and Public Involvement
What does being "involved" in research mean?
"Public involvement" is when the public* is actively involved in specific research projects or research in general to help shape the research. Research is carried out 'with' or 'by' members of the public rather than 'to', 'about' or 'for' them. "Involvement" does not mean being a subject or participant in a research study or clinical trial.
"Public engagement" is providing and disseminating information and knowledge about research to the public including discussing and consulting the public.
*Public includes patients, potential patients, carers and people who use health and social care services as well as people from organisations that represent people who use services. (NIHR INVOLVE)
PPI Training
The Patient Experience Research Centre (PERC) offers PPI training for both members of the public and researchers working on our research Please see PERC's website for further details and to register for a training session. Please email ppi@imperial.ac.uk with any questions.
Public Engagement
We have some exciting, innovative PPIE initiatives taking place including the PPI Café which was piloted at the Imperial Festival 2018. Please email ppi@imperial.ac.uk to get involved.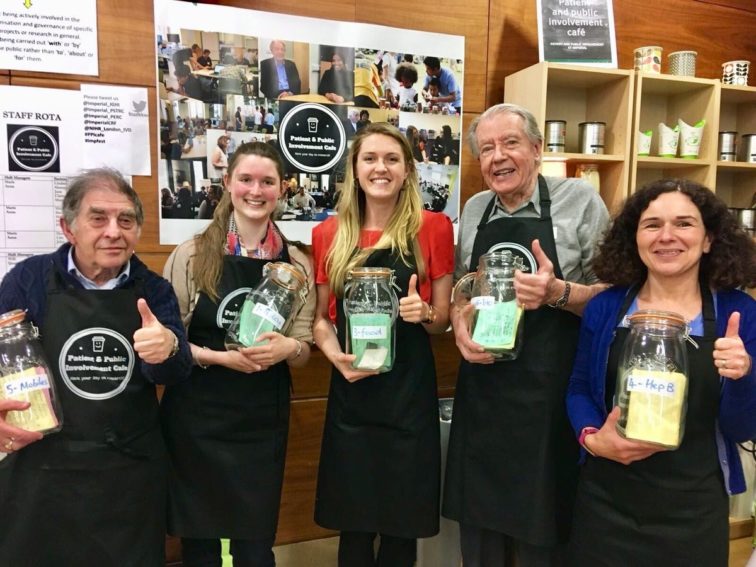 PPI Café 'baristas' at the Imperial Festival 2018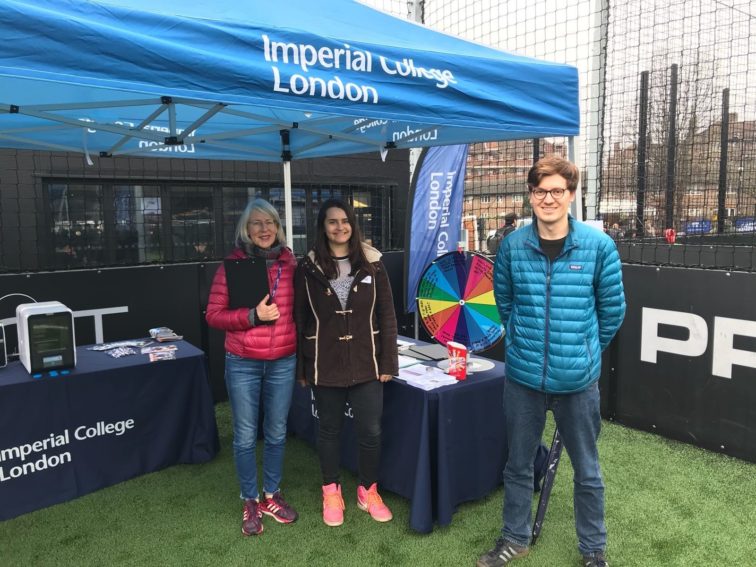 PERC holding a stand at the Queens Park Rangers Football Club Community Day
Be Part of Research now available through the NHS App
The Be Part of Research website which helps people find and take part in health and care research is now available through the NHS App in England.