The NIHR Imperial Biomedical Research Centre (BRC) harnesses the scientific power of Imperial College London, the only UK University devoted wholly to science, engineering, business and medicine, and the UK's largest group of research-intensive hospitals Imperial College Healthcare NHS Trust. The aim of this partnership is to rapidly translate scientific discoveries into the clinic, through our five hospitals which serve an ethnically diverse population of 2.3 million people in North-West London. Our activities are focused on developing new devices, diagnostics, new therapies and in analysing and integrating health data.
The BRC supports the infrastructure to promote and facilitate the flow of research from laboratory bench to patient bedside as effectively and efficiently as possible. It provides an environment in which scientific endeavour can thrive, attracts talented investigators from across the globe, and produces world-class outputs, contributing to the UK's international competitiveness as a major component of our knowledge economy.
The BRC drives innovation in the prevention, diagnosis and treatment of ill-health by funding and supporting people- or patient-focused early translational research. Our work is split into fourteen Research Themes, each of which represents a substantial portfolio of internationally excellent experimental medicine research, in areas of unmet clinical need.
The  14 Themes are linked by four common threads:
Early diagnosis – developing new tests and improving current testing to speed up diagnosis and allow earlier
treatment
Precision medicine – tailoring treatment to a patient's specific needs to improve outcomes
Digital health – using computer technology to provide clinicians with more accurate information for better treatment
and allow patients to manage their health
Convergence science – bringing different scientific fields together to provide new perspectives and solve complex
health research challenges
The BRC also invests in cutting-edge technology platforms, as well as other core facilities, NHS support units, and training of the next generation of clinical academics.
The BRC is the engine of our Academic Health Science Centre (AHSC), creating a vibrant pipeline of high-quality early translational research – new devices, diagnostics, therapeutics and data-driven healthcare research.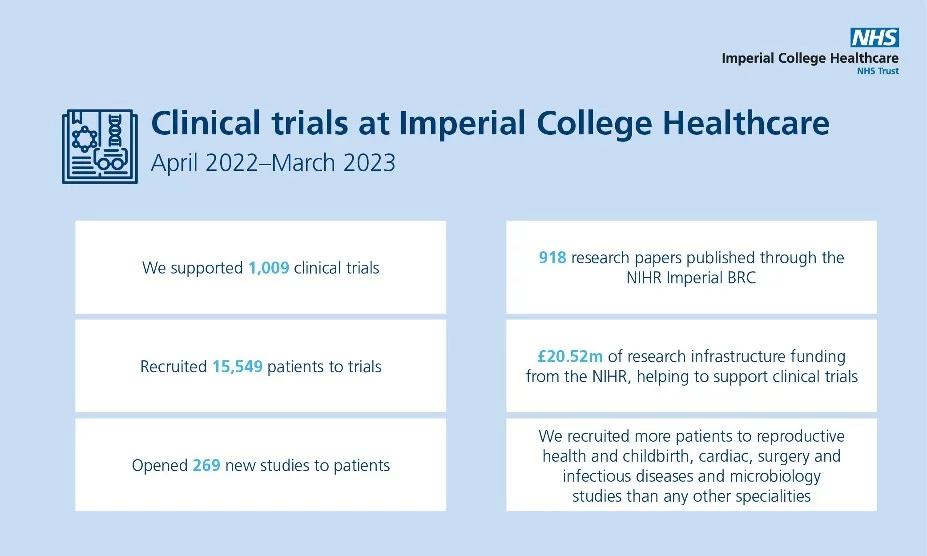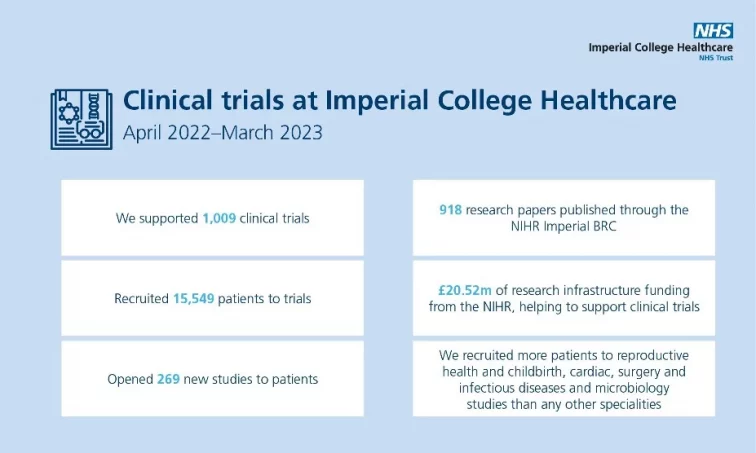 Key Individuals
Dr Nichola Cooper

Theme Lead, Immunology

Mr Erik Mayer

Clinical Reader, Department of Surgery & Cancer

Professor Iain McNeish

Professor of Oncology and Head of Division of Cancer - Co-Theme Lead

Professor Jonathan Weber

Dean, Faculty of Medicine

Professor Mark Thursz

NIHR Imperial BRC Director

Professor Waljit Dhillo

Theme Lead & NIHR Imperial BRC Training Lead

Dr Bob Klaber

Director of strategy, research and innovation

Dr Lucia Li

NIHR Clinical Lecturer (Neurology)

Dr Stephen Brett

Reader in Critical Care

Mr Christopher Peters

Prof Christina Fotopoulou

Consultant gynaecological oncologist

Prof Mary Wells

Professor and Lead for Nursing and Midwifery - Theme Committee Member

Professor Anthony Gordon

Chair in Anaesthesia and Critical Care

Professor Elaine Holmes

Professor Eric Aboagye

Professor

Professor Jane Apperley

Chair of the Department of Haematology

Professor Jorge Ferrer

Chair in Medicine and Genetics

Professor Marina Botto

Professor of Rheumatology

Professor Martin Wilkins

Vice Dean (Research) Faculty of Medicine

Professor Paul Elliott

Theme Lead, Informatics & Biobanking

Professor Paul Matthews

Edmond and Lily Safra Chair, Head of Department

Professor Peter Openshaw

Professor of Experimental Medicine

Professor Sian Harding

Emeritus Professor of Cardiac Pharmacology

Professor Sir Steve Bloom

Professor of Medicine

Professor The Lord Ara Darzi

Paul Hamlyn Chair of Surgery
Stories