The NIHR Imperial BRC aims to improve personalised cancer and leukaemia care through the development of improved biomarkers for individual care and of therapies to overcome resistance to currently-used drugs. With the knowledge generated by the Centre, we are able to diagnose disease earlier and stratify patients into discrete groups for personalised treatment. Our research integrates information from the clinic with multidimensional omics techniques, as well as genetics, bioinformatics, and molecular imaging. We are developing systems approaches that underpin three main areas of work:
Complex clinical trials
Biomarker-based approaches have the potential to enable a stratified approach to therapy selection for patients with treatment-resistant disease. We test this potential via a range of complex clinical trials involving patients and clinicians. In partnership with Imperial Experimental Cancer Medicines Centre, we have set up a Circulating Biomarker Lab with a view to monitor tumour-related changes in the blood.
Living with and beyond cancer
Following successful treatment with chemotherapy, radiotherapy, surgery, or bone marrow transplant, patients may still relapse. We are developing tests that can detect traces of residual disease, as well as those that predict autoimmune disease following bone marrow transplant.
New technologies to understand resistance to therapy
Many cancers will become resistant to therapies over time. We are working to understand the mechanisms behind the development of resistance. Our aim is to design drugs that prevent resistance from arising.
We work with a number of centres of excellence across Imperial College London, including the Cancer Research UK (CRUK) Imperial Centre, Imperial Experimental Cancer Medicines Centre, Ovarian Cancer Action Research Centre, and Bloodwise. This has enabled us to develop a translational research infrastructure that supports new research into optimising the patient journey, stratification of patients, and dynamic monitoring, phenotyping and modelling of cancers.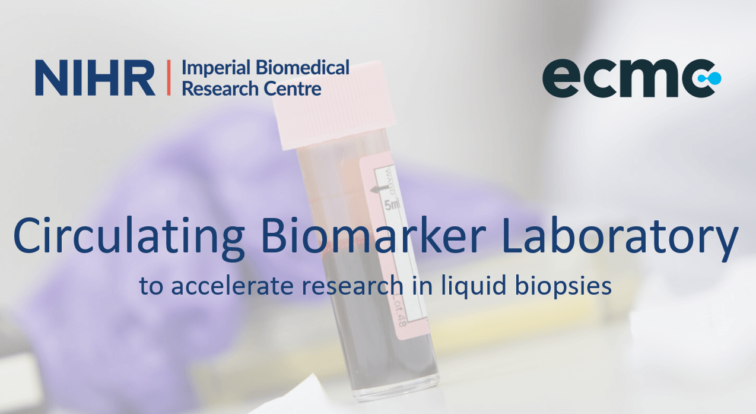 Key Individuals
Prof Iain McNeish

Theme Lead, Cancer

Professor Jane Apperley

Chair of the Department of Haematology

Dr Aristeidis Chaidos

Consultant Haematologist

Dr Chiara Recchi

Tumour Suppressor Group Lead

Dr Danielle Power

Consultant Clinical Oncologist

Dr David Eldred-Evans

Clinical Research Fellow

Dr David Pinato

Clinical Senior Lecturer in Medical Oncology

Dr Dragana Milojkovic

Consultant Haematologist

Dr Harpreet Wasan

Consultant Oncologist

Dr Holger Auner

Clinical Senior Lecturer

Dr Jamshid Khorashad

Dr Jesus Gil

Professor of Cell Proliferation

Dr Maria Kyrgiou

Clinical Senior Lecturer

Dr Matthew Fuchter

Reader in Chemistry

Dr Nichola Cooper

Consultant Haematologist

Dr Niklas Feldhahn

Junior Bennett Fellow of Leukaemia & Lymphoma Research

Dr Susan Cleator

Oncologist

Mr Erik Mayer

Clinical Senior Lecturer

Mr James Kinross

Clinical Senior Lecturer in Colorectal Surgery

Prof Christina Fotopoulou

Consultant gynaecological oncologist

Prof Letizia Foroni

Professor of Haematology

Professor Amanda Cross

Reader in Cancer Epidemiology

Professor Anastasios Karadimitris

Professor of Haematology

Professor Anthony Barrett

Head of Synthesis

Professor Charles Coombes

Professor of Medical Oncology

Professor David Klug

Chair of the Institute of Chemical Biology

Professor David Rueda

Chair of Molecular and Cellular Medicine

Professor Guido Franzoso

Chain in Inflammation and Signal Transduction

Professor Hani Gabra

Professor of Medical Oncology

Professor Hashim Ahmed

Chair in Urology

Professor Justin Stebbing

Professor of Cancer Medicine and Oncology

Professor Justin Vale

Consultant Urological Surgeon

Professor Martyn Boutelle

Professor of Biomedical Sensors Engineering

Professor Michael Laffan

Professor of Haemostasis & Thrombosis

Professor Michael Seckl

Professor of Molecular Cancer Medicine

Professor Robert Brown

Head of Division of Cancer / Chair in Translational Oncology

Professor Simak Ali

Professor Yuri Korchev

Professor of Biophysics
Stories