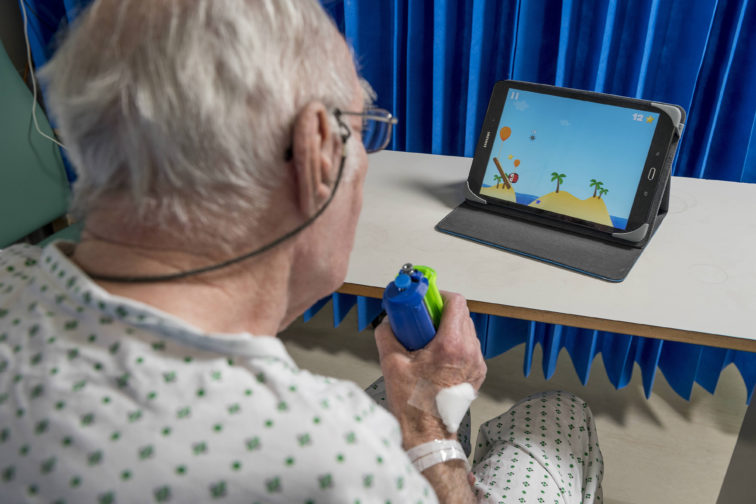 gripAble™, has been launched as a new Imperial College spin-out company which aims to make training of arm and hand function more accessible.
Over 5 million people in the UK live with arm weakness, which can be caused by stroke, neurological and musculoskeletal conditions. Expensive, long-term care is often required for rehabilitation, with the only intervention shown to improve arm function being repetitive, task-specific exercises. Delivery of this therapy is limited by the cost and availability of physiotherapists, with the NHS providing the recommended intensity of physiotherapy in less than 50% of stroke cases.
In an effort to provide engaging training options, GripAble has developed the GripAbleTM Digital Handgrip, a simple device which can connect to a range of mobile apps, improving the ability of patients with arm disability to play physiotherapy-like computer games and enabling accurate measurement of grip strength. To date, it has been used with over 600 patients recovering from a wide range of movement impairment.
GripAble was founded through a collaboration between academics and clinicians from across Imperial College London, including NIHR Imperial BRC researcher Dr Paul Bentley. The original study demonstrating the effectiveness of the device was supported by an award from the Imperial College Confidence-in-Concept scheme, to which the NIHR Imperial BRC contributes significant funding. The new company has now secured funding from a range of sources, including Innovate UK to improve the capabilities, usability, and robustness of the device.