AwardTherapeutic Chain-Florey Fellow awarded Imperial Post-Doctoral Research Fellowship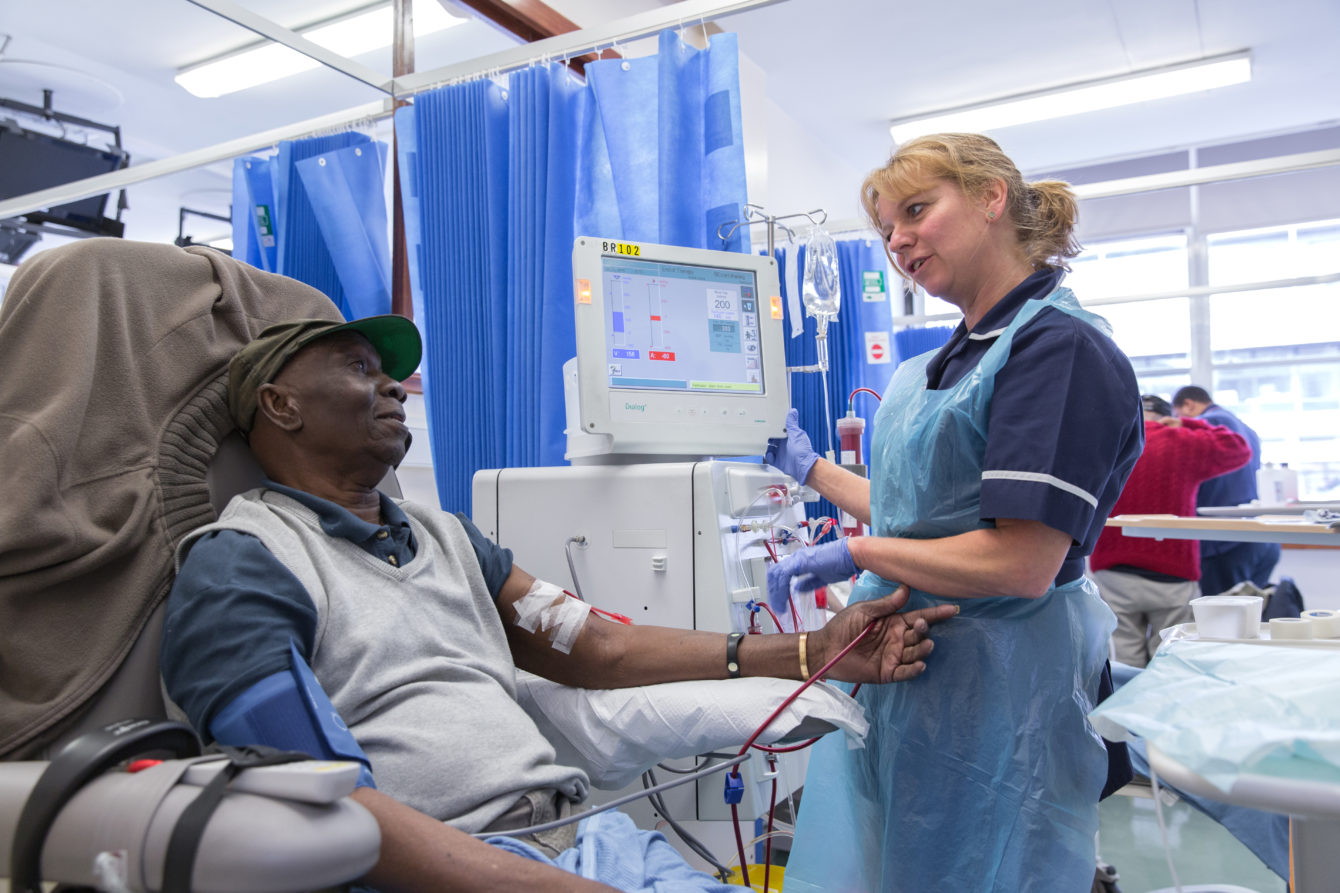 Dr Eleanor Sandhu, a Chain-Florey Clinical Research Fellow has been awarded an Imperial Post-Doctoral Post-CCT Research Fellowship (IPPRF). The IPPRF scheme provides a unique opportunity for high quality early stage clinical academics to work towards intermediate fellowship/clinician scientist programmes immediately after completing their CCT (Certificate of Completion of Training). The IPPRF Fellowships are funded jointly by the Imperial College London Faculty of Medicine and the Wellcome Trust Institutional Strategic Support Fund (ISSF).
Dr Sandhu was a Chain-Florey Clinical Research Fellow, a scheme that is jointly funded by the NIHR Imperial BRC and the Medical Research Council, for medical graduates pursuing a career as an academic clinician. She completed her Fellowship in March 2016.
Dr Sandhu has worked with patients who undergo regular dialysis. Dialysis is a procedure to remove waste products and relieve patients of the water, salt and by products that they are unable to excrete because the kidneys have stop working properly. "These patients should be on a low-salt diet but some of them are unable to stick to the low-salt diet so they drink too much water" explains Dr Sandhu. "The excess fluid can put huge pressure on their circulatory system and heart, increasing their risk of developing pulmonary oedema. Similarly, people with heart failure should also be on a low-salt diet but seem to have an abnormal salt appetite making it very difficult for them. Finding out what makes salt attractive could reveal a way to help these patients."
Dr Sandhu's research focuses on midbrain dopamine neurons and their role in salt intake under conditions where salt is appetitive (i.e. during salt depletion there is a natural desire to satisfy the bodies need for salt). Results from a new study led by Dr Sandhu demonstrated that stimulation of midbrain dopamine neurons can decrease salt intake and also reduce sucrose intake following an overnight fast. These results suggest a potentially broad role for dopamine neuron activity in regulating nutrient intake.
Dr Sandhu's long term goal is to help dialysis and heart failure patients by developing a method to reduce their salt appetite through therapeutic manipulations. During this fellowship she plans to start investigating the potential role of a gut hormone, uroguanylin, on salt appetite satiety. To facilitate clinical investigation of salt appetite she also plans to establish fMRI as a means of objectively assessing salt appetite in haemodialysis patient.