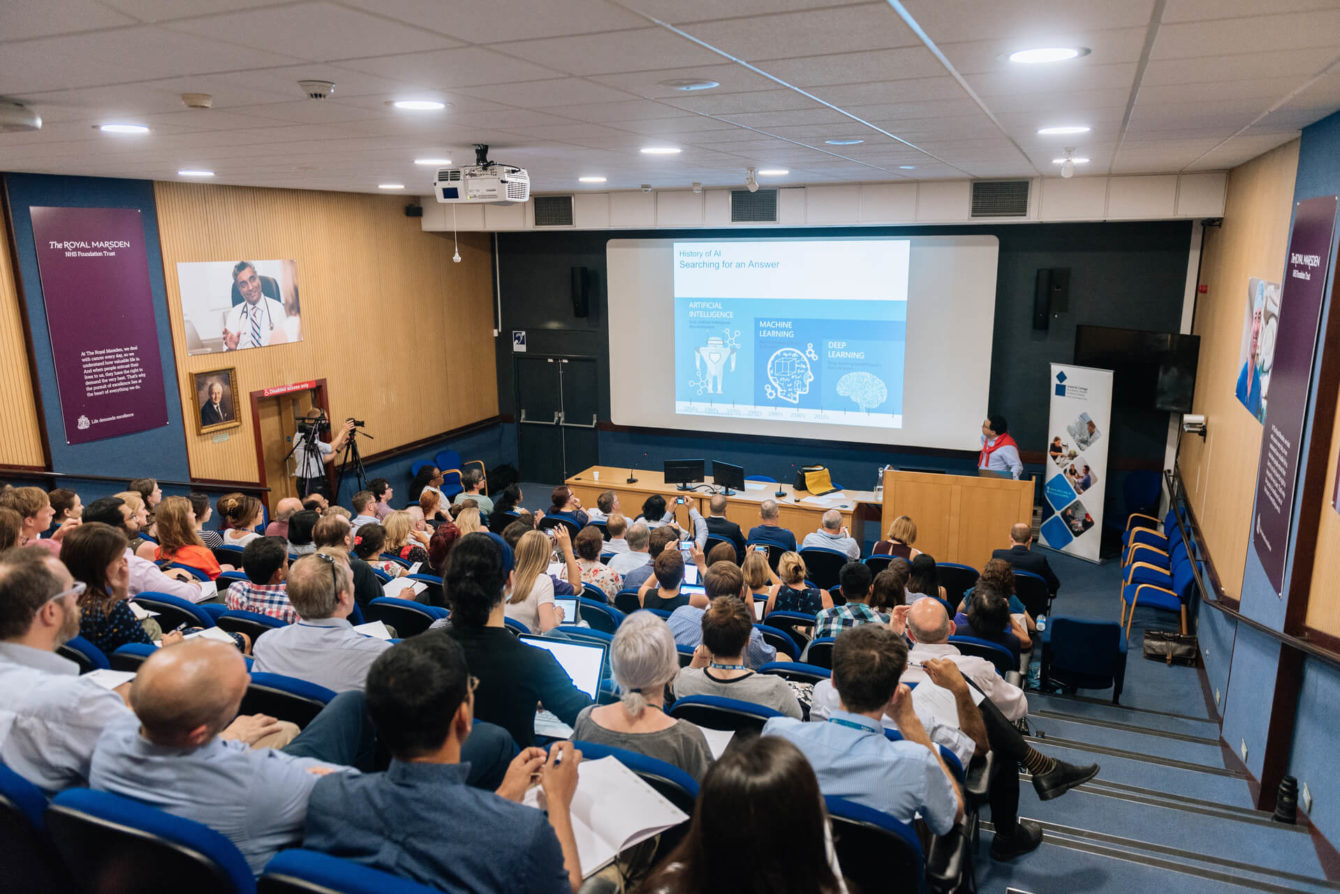 Artificial intelligence (AI), digital health and big data are terms that are widespread in the healthcare community- but what does it mean to the public and patients? As part of the Imperial College Academic Health Science Centre (AHSC) seminar series, Dr Aldo Faisal and Mr Erik Mayer presented an overview of their work with big data and AI.
Dr Also Faisal, reader in neurotechnology jointly at the Department of Bioengineering and the Department of Computing at Imperial College London, outlined how using artificial intelligence can help doctors make better treatment decisions for the condition Duchenne muscular dystrophy, a genetic disorder characterised by muscle degeneration. From collecting and analysing the data from recorded movements of patients in real time, AI algorithms were used to identify data patterns that determine treatment efficacy, thereby aiding in a more personalised management of the condition.
Mr Erik Mayer, clinical senior lecturer at the Department of Surgery and Cancer and NIHR Imperial BRC investigator within the Surgery Theme, gave an insight into how patient care could be improved by analysing patient feedback, including forms, correspondence and surveys. A new software is being developed to identify and prioritise areas of improvement, which would be seen by clinical teams using data visualisation, with the ultimate goal of improving quality and safety and patient care.
For further details and to watch the presentations, go to the Imperial College Healthcare NHS Trust webpage.