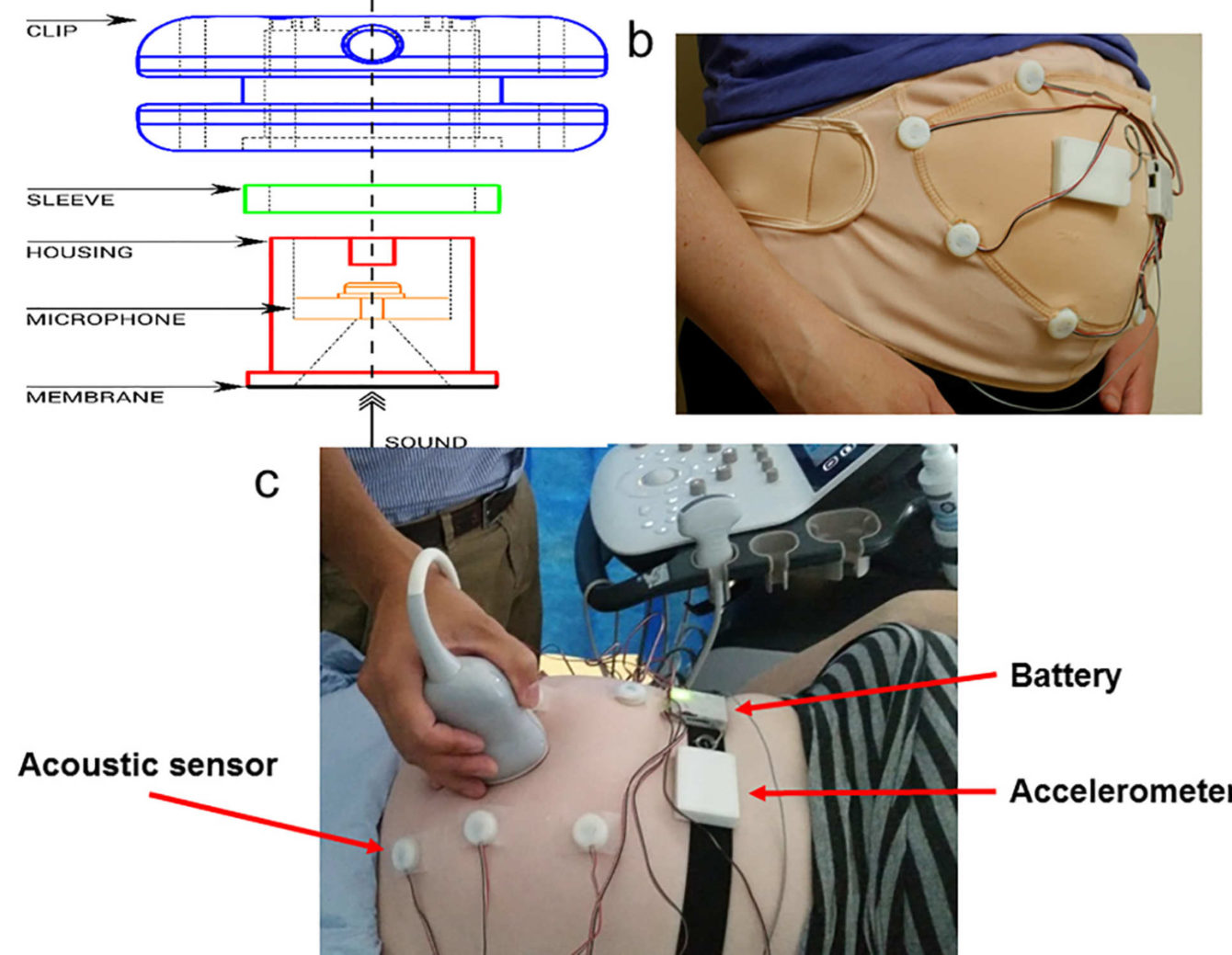 Researchers from Imperial College London and Imperial College Healthcare NHS Trust have developed an innovative wearable sensor that can be worn by pregnant women for extended periods of time to track the movements of their unborn child. Foetal movements are a key factor in managing high-risk pregnancies, but acknowledgement of this movement is usually based on a mother's perception. This subjective maternal sensitivity is not always reliable and monitoring movement patterns outside of clinical environments is not currently possible.
This new system is based on a novel combination of accelerometers and bespoke acoustic sensors, as well as an advanced signal processing architecture to identify and discriminate between different types of foetal movements and sounds. Dr Niamh Nowlan from the Department of Bioengineering at Imperial, said: "Our device is the first to use acoustic sensors to detect movements. It is also unique in that it can account for movements of the mother, which other previously proposed sensors cannot. We believe that this is a key aspect of the technology which will lead to successful adoption in the clinic and home."
The system was tested with concurrent ultrasound tests on a group of 44 pregnant women and demonstrated that it is capable of detecting and discriminating the vigorous, whole-body 'startle' movements of a foetus. The researchers have reported that future work will assess the optimal number, placement and arrangement of acoustic sensors to optimise detection, discrimination and accuracy of the system.
This research was funded by an award from the Imperial College Confidence-in-Concept scheme, to which the NIHR Imperial BRC contributes funding. Dr Christoph Lees, a contributing author to this work, is a PI supported by the NIHR Imperial BRC Imaging Theme. Read the complete Imperial College London news article here.
Image Credit: Adapted from the publication; Figure 1. Proposed fetal movement monitor and experimental set-up.