DeviceDiagnostic Imperial partners in UK's first total-body PET platform for drug discovery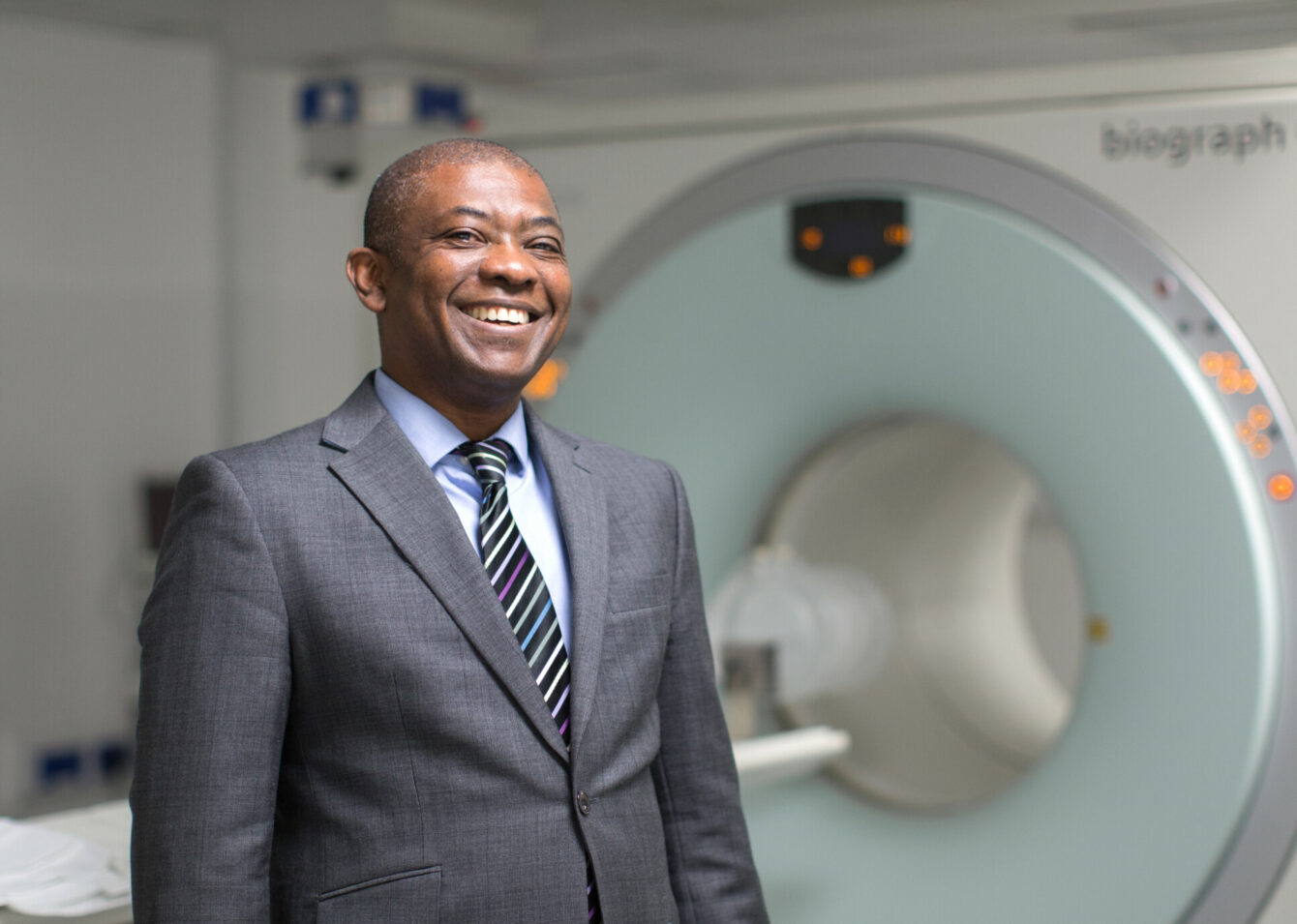 Scientists at Imperial College London are among a UK-wide team of experts set to lead a new national clinical imaging platform which could see patients benefit from full-body scans to develop new treatments.
The National PET Imaging Platform (NPIP) will deploy total-body positron emission tomography (PET) across the UK, with two state-of-the-art total-body scanners based at hubs in Scotland and London, expected to be operational as soon as April 2024. With funding of £32m from the UK Research and Innovation (UKRI), NPIP aims to accelerate scientific discoveries, leading to more advances for UK researchers and better outcomes for patients.
The programme will be delivered by the Medicines Discovery Catapult (MDC), the Medical Research Council (MRC) and Innovate UK, and will facilitate access to the imaging platforms for clinicians, academics and industry.
Working with partners at King's College London, Imperial researchers will co-lead the London hub, with the Universities of Edinburgh and Glasgow leading the hub in Scotland. The researchers hope the platform will enable new insights into paediatric disease, cancer, as well as detailed study of the cardiovascular and neurological diseases.
Professor Eric Aboagye, from the Department of Surgery & Cancer at Imperial College London, said: "We welcome this exciting new initiative, which we hope will greatly advance the UK's clinical imaging research. With 40 times the sensitivity of conventional PET scans, whole-body PET will enable us to study what we couldn't before, gaining new insights into paediatric disease, cancer screening, investigations into the brain-gut axis, whole-body vascular monitoring, cancer evolution, and cell tracking."
Professor Alexander Hammers, Head of PET Imaging Centre, School of Biomedical Engineering & Imaging Sciences at King's College London, said: "The opportunity created by this national facility will build a springboard for the UK to lead the future of nuclear medicine. Through its onsite co-creation with industry partners and King's academics, the PET Centre at St Thomas' Hospital is uniquely located to respond to this challenge and create improved healthcare outcomes for our patients."
National hubs
PET scanning is a crucial, non-invasive imaging technique that can detect the early onset of disease. With higher sensitivity than existing technology, the new total-body PET scanners will provide insights into anatomy that have never been seen before, improving our detection, diagnosis and treatment of complex, multi-organ diseases.
Current PET technology is less sensitive and requires the patient to be repositioned multiple times to achieve a full-body field of view. Total-body PET scans are quicker, exposing patients to considerably lower doses of radiation, meaning more patients, including children, can participate in clinical trials to improve researchers' understanding of diseases.
The speed of total-body PET scanners means that NPIP will be able to facilitate more patient scans, enhancing the scale and impact of clinical research projects. This richer picture of human health will help us develop drugs and diagnostics more effectively and bring them to market quicker, benefiting patients and enabling the UK to unlock new opportunities to treat complex diseases like cancer and cardiovascular and neurological diseases.
George Freeman MP, Minister of State at the Department for Science, Innovation and Technology, said: "Advances in imaging and informatics pioneered here in the UK have led to a step-change in how we diagnose and treat diseases like cancer and Alzheimer's, bringing hope to patients and their families. Our £32 million backing for this Platform will give British clinicians and researchers access to a never-before-seen breadth of data, pushing forward new innovations from drug discovery to screening, strengthening our life sciences sector, and ultimately transforming lives."
Dr Juliana Maynard, Director of Operations and Engagement for the National PET Imaging Platform and Head of Translational Imaging at Medicines Discovery Catapult, said: "Total-body PET scanners can detect serious diseases with unprecedented speed and accuracy. The launch of NPIP and provision of these state-of-the-art total-body PET scanners is a testament to the UK's expertise and strength as a life sciences superpower and the collaborative efforts of the entire UK PET community".
Professor Lucy Chappell, Chief Scientific Advisor to the Department of Health and Social Care and CEO of the NIHR, said: "This new platform represents a huge step forward for clinical research, enabling more patients to take part in clinical trials, delivering more scans, and enhancing our understanding of diseases. Ultimately this could help lead to the development of new drugs and treatments to tackle some of the biggest health challenges of our time, from cancer to dementia".
Supplied by Siemens Healthineers, the two total-body Biograph Vision Quadra PET/CT scanners capture outstanding image clarity of a patient's entire body in near real-time.
For more information, visit www.npip.org.uk