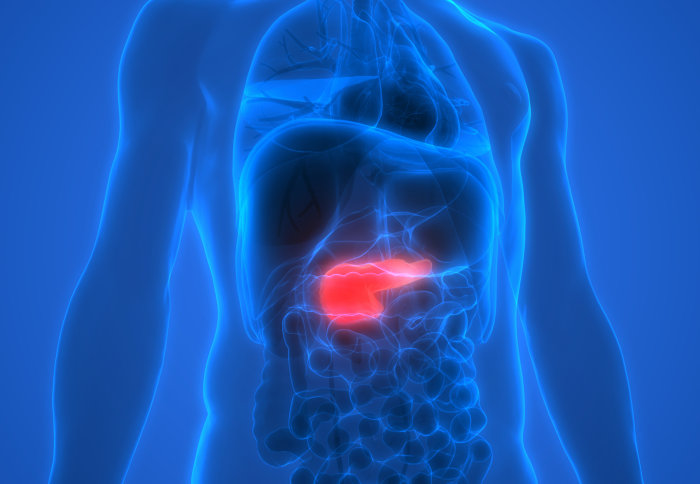 Pancreatic cancer has one of the bleakest survival statistics: in the UK, almost 80% of patients die within a year of diagnosis, and < 1% survive for 10 years. The disease is sex-agnostic, with similar incidence and survival rates between men and women, which have been gradually increasing over the last decade. The vast majority of diagnoses are made when the disease has progressed to stage IV, resulting in emergency presentation at hospital, and very few treatment options. While survival rates could be improved by early detection of the disease, given the lack of specific symptoms, poor biomarkers and difficult access to the tissue, it remains a significant challenge in the clinic.
Professor George Hanna's group have previously demonstrated the feasibility of utilising volatile organic compounds (VOCs) in exhaled breath as biomarkers for early diagnosis of oesophagogastric and colorectal adenocarcinomas- cancers that are problematic to detect at the early stages of disease development. Subsequently, researchers set out to investigate if VOCs in the breath of pancreatic cancer patients differed from those with normal pancreas or benign disease.
Between March and December 2016, 132 participants were recruited and 12 distinct VOCs were identified to be significantly de-regulated in patients with pancreatic cancer, compared to patients with benign or no disease. Importantly, this completely non-invasive test could identify pancreatic cancer with 81% accuracy. Given the high acceptability of this test by patients and clinicians, and its relatively low cost, the authors suggest using this test as a triage screening tool in populations with the highest risk of developing the disease. Consequently, from October 2018, this test will be assessed in a large multi-centre trial, led by Imperial College Healthcare NHS Trust, with 5 other participating London hospitals.
This work was funded by the NIHR Imperial BRC, NIHR London In Vitro Diagnostic Cooperative and the Imperial Health Charity. Professor Hanna's work spans NIHR Imperial BRC's Cancer and Surgery Themes, and represents a valuable example of collaboration between different NIHR infrastructures at Imperial, to develop and implement effective diagnostics across the NHS.
For more information and a statement from Professor Hanna, refer to the original press release.
Photos and graphics subject to third party copyright used with permission or © Imperial College London.