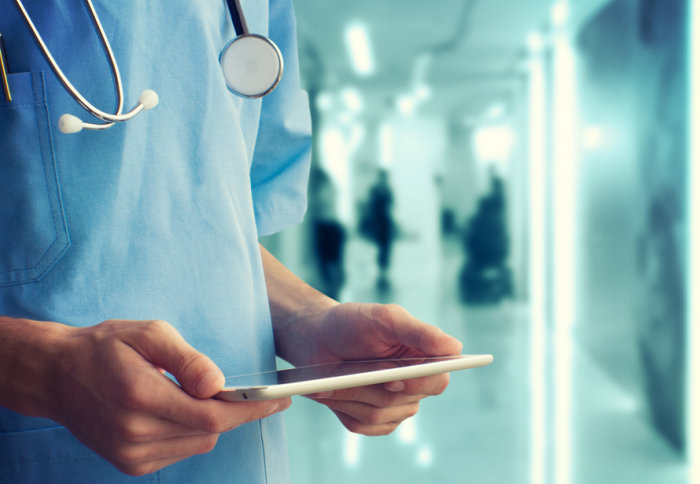 A new digital health project will investigate if patient care in hospitals could be made safer and more efficient with the Streams app.
Implementation of digital technology into routine hospital care has been a long-term goal of one of the programmes within the NIHR Imperial BRC Surgery & Technology Theme. Now scientists from the Theme and from the  College's Institute of Global Health Innovation (IGHI) will assess if making medical information readily accessible to both patients and healthcare staff, will improve not only quality of care, but also clinical workflow in general.
Streams is owned by DeepMind Health, who previously acquired the Imperial-developed Hark app for development and integration into Streams. Hark – a clinical communication platform – demonstrated improved quality of information transfer about simulated patients in a randomised cross-over trial. Now Streams will be trialled at five Imperial College Healthcare NHS Trust hospitals, aided by award from the UK Research and Innovation Industrial (UKRI) Strategy Challenge Fund (£145,000).
Professor the Lord Ara Darzi, Director of the IGHI and BRC Surgery & Technology Theme Lead, said: "Digital technologies have the potential to offer scalable, cost-effective solutions to some of healthcare's most pressing challenges, including how to minimise variability in quality of care…Streams is just one example of how our Institute is progressing this rapidly-evolving field with cutting-edge, human-centred systems. If implemented successfully, this app could revolutionise the working lives of healthcare professionals as well as improve patient outcomes, on a device already owned by 99% of medics."
Find out more here.