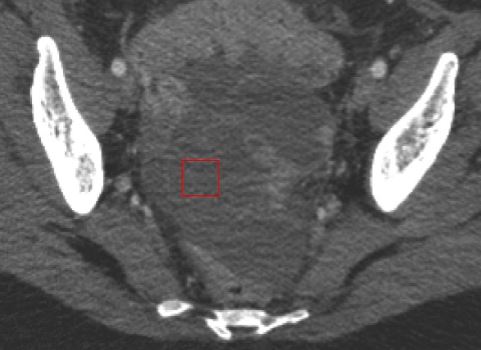 Researchers have created new machine learning software that can forecast the survival rates and response to treatments of patients with ovarian cancer.
The artificial intelligence software, created by researchers at Imperial College London and the University of Melbourne, has been able to predict the prognosis of patients with ovarian cancer more accurately than current methods. It can also predict what treatment would be most effective for patients following diagnosis. The trial, published in Nature Communications took place at Hammersmith Hospital, part of Imperial College Healthcare NHS Trust.
Researchers say that this new technology could help clinicians administer the best treatments to patients more quickly and paves the way for more personalised medicine. They hope that the technology can be used to group ovarian cancer patients based on the subtle differences in the texture of their cancer on CT scans, rather than classification based on what type of cancer they have or how advanced it is. Professor Eric Aboagye, NIHR Imperial BRC Imaging Theme Lead and Professor of Cancer Pharmacology and Molecular Imaging, at Imperial College London, said:
"The long-term survival rates for patients with advanced ovarian cancer are poor despite the advancements made in cancer treatments. There is an urgent need to find new ways to treat the disease. Our technology is able to give clinicians more detailed and accurate information on the how patients are likely to respond to different treatments, which could enable them to make better and more targeted treatment decisions."
Professor Andrea Rockall, NIHR Imperial BRC Imaging Theme Deputy Lead and Honorary Consultant Radiologist, at Imperial College Healthcare NHS Trust, added:
"Artificial intelligence has the potential to transform the way healthcare is delivered and improve patient outcomes. Our software is an example of this and we hope that it can be used as a tool to help clinicians with how to best manage and treat patients with ovarian cancer."
Ovarian cancer is the sixth most common cancer in women and usually affects women after the menopause or those with a family history of the disease. There are 6,000 new cases of ovarian cancer a year in the UK but the long-term survival rate is just 35-40%, as the disease is often diagnosed at a much later stage once symptoms such as bloating are noticeable. Early detection of the disease could improve survival rates.
The researchers will carry out a larger study to see how accurately the software can predict the outcomes of surgery and/or drug therapies for individual patients.
The study was funded by the NIHR Imperial Biomedical Research Centre, the Imperial College Experimental Cancer Medicine Centre and Imperial College London Tissue Bank.
Click here to read the full story by Maxine Myers, Imperial College Academic Health Science Centre.