Therapeutic Imperial launches world's first Centre for Psychedelic Research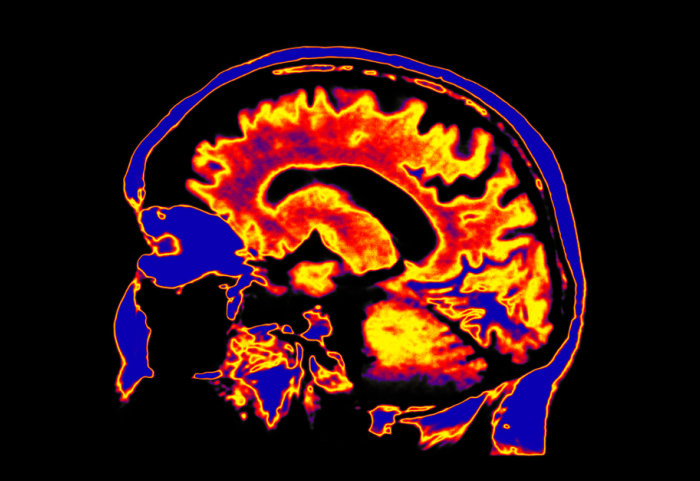 Funded by more than £3 million from five founding donors, the new Imperial Centre for Psychedelic Research will build on over a decade of pioneering work in this area carried out at Imperial, including a clinical trial that has kick-started global efforts to develop psilocybin therapy into a licensed treatment for depression. It will also investigate the potential for treating other conditions, including anorexia. Led by Dr Robin Carhart-Harris, the Centre will focus on two main research themes: the use of psychedelics in mental health care; and as tools to probe the brain's basis of consciousness.
The newly established Centre will be based at Imperial's Hammersmith Hospital campus, sharing space between Imperial College London and Imperial College Healthcare NHS Trust. The Centre aims to develop a research clinic to gather additional clinical evidence and become a prototype for the licensed psychedelic care facilities of the future.
Dr Carhart-Harris said: "This new Centre represents a watershed moment for psychedelic science; symbolic of its now mainstream recognition. Psychedelics are set to have a major impact on neuroscience and psychiatry in the coming years. It's such a privilege to be at the forefront of one of the most exciting areas in medical science. I am immensely grateful to the donors who have made all of this possible."
"It may take a few years for psychedelic therapy to be available for patients, but research so far has been very encouraging. Early stage clinical research has shown that when delivered safely and professionally, psychedelic therapy holds a great deal of promise for treating some very serious mental health conditions and may one day offer new hope to vulnerable people with limited treatment options."
In the last decade a number of research groups in Europe and the Americas have conducted studies into the safety and effectiveness of psychedelics for conditions such as depression and post-traumatic stress disorder (PTSD), but the new Imperial centre is the first to gain this level of stature within a major academic institution. Imperial's Psychedelic Research Group was the first in the world to investigate the brain effects of LSD using modern brain imaging and the first to study psilocybin – the active compound in "magic" mushrooms – for treating severe depression. These studies have laid the groundwork for larger trials that are now taking place around the world. Other pioneering work from the group includes breakthrough neuroimaging research with psilocybin, MDMA and DMT (the psychoactive compounds found in ecstasy and ayahuasca respectively).
Earlier this year the group began a new trial directly comparing psilocybin therapy with a conventional antidepressant drug in patients with depression – a study for which they are still recruiting volunteers. Building on this, they also plan to begin another new trial next year to explore the safety and feasibility of psilocybin for treating patients with anorexia.
Professor Paul Matthews, NIHR Imperial BRC Brain Sciences Theme Lead, said: "This new Centre demonstrates the real commitment of the funders and of the College to rigorous investigation of what has been, until recently, a fringe area of medical science. Through this and other aspects of our internationally leading neuropharmacological research, we may one day be able to better address the widespread and serious mental health conditions that can devastate people's lives and for which there are currently few effective treatments."
For further details about the ongoing clinical trial for treatment-resistant depression, contact Ashleigh Murphy: ashleigh.murphy@imperial.ac.uk and visit the team's webpage for more details.
The trial currently being carried out at Imperial ('Psilocybin for major depression') is a randomised control trial in major depressive disorder. The researchers are using fMRI to compare the treatment mechanisms of six weeks of daily escitalopram (SSRI antidepressant) with two doses of psilocybin. The trial commenced in January 2019 and the team are still recruiting for participants. For full details, visit the web page of the Centre for Psychedelic Science. The current trial into psilocybin is carried out with funding support from the Alexander Mosley Charitable Trust.