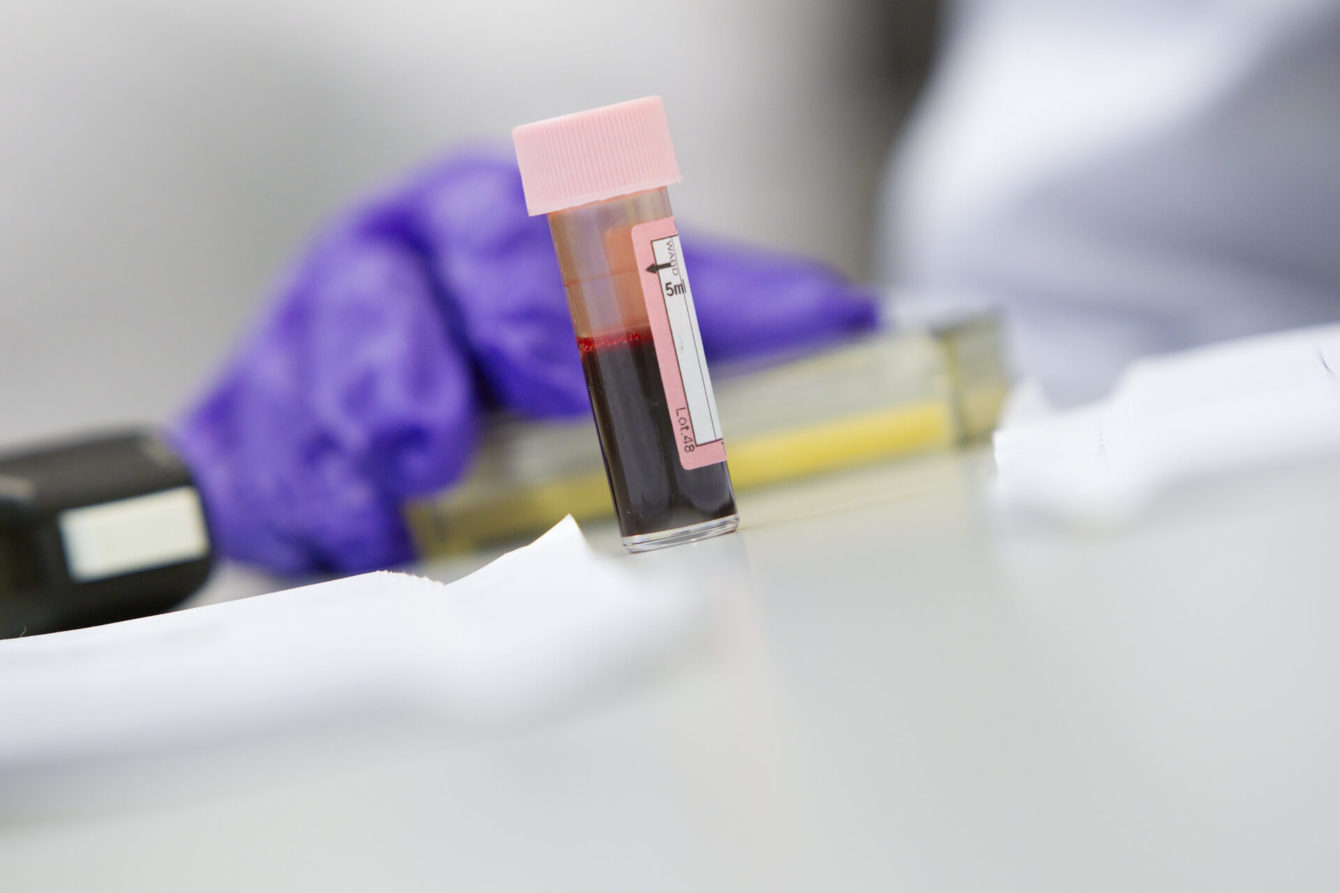 A small collaborative study between University of Leicester and NIHR Imperial BRC researchers demonstrated that a circulating tumour DNA (ctDNA) test could detect relapse in 89% of all relapse cases, approximately 9 months quicker than imaging.
Breast cancer relapse remains a major clinical problem, despite improvements in overall survival statistics. In this study, 49 patients with early-stage breast cancer were recruited from three NHS trusts in the UK (Imperial College Healthcare NHS Trust, The Christie Foundation and University Hospitals of Leicester) who had recently completed treatment with surgery and adjuvant chemotherapy. The study included HER2-positive, hormone receptor-positive, and triple-negative breast cancer subtypes. Blood samples were collected every 6 months for up to 4 years from each patient, and results were correlated with radiographic and clinical outcomes.
A total of 208 samples collected was subsequently analysed using SignateraTM (Natera), a personalised ctDNA test designed for molecular detection and monitoring of residual disease. The test detected relapse in 16 out of 18 relapsed patients, ahead of clinical or radiological diagnosis. None of the 31 non-relapsed patients had a positive ctDNA test at any of the time points, across all 156 samples.
Prof Charles Coombes, Professor of Medical Oncology and investigator in the NIHR Imperial BRC Cancer Theme, said: "Standard technologies for the detection of cancer recurrence have always been imprecise. With this innovative method of detecting minimal residual breast cancer, we now have the opportunity to conduct trials of treatments to prevent patients relapsing with symptomatic metastatic breast cancer."
This study is an excellent example of collaborative cross-institutional research with industry. It was funded by Cancer Research UK, with infrastructure support from NIHR Imperial BRC, Leicester and Imperial Experimental Cancer Medicine Centres (ECMCs) and the Imperial College Tissue Bank (BRC Informatics & Biobanking Theme). Early detection of cancer (relapse), particularly using blood tests, is one of the major research programmes of the BRC Cancer Theme, with this work providing evidence of utility of commercial diagnostic tests in the clinic.