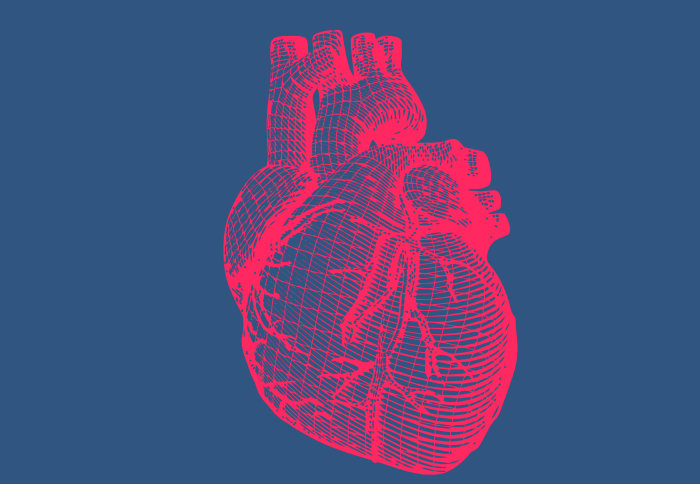 Scientists have unveiled clues into why some cancer patients develop a serious heart condition after chemotherapy. The new research, from a team of international scientists led by Imperial College London, Royal Brompton Hospital and the MRC London Institute of Medical Sciences, shows the heart condition may be linked to a faulty gene called titin. In the study, published in the journal Circulation, the scientists analysed the genes of more than 200 cancer patients – most of who had breast cancer – who had been diagnosed with a type of heart condition called cancer-therapy induced cardiomyopathy, or CCM.
The research team found patients who developed the heart condition were more likely to carry genetic faults linked to cardiomyopathy. In particular, patients were more likely to carry a faulty version of a gene called titin. The faulty titin gene was found in 7.5 per cent of CCM patients, compared to 0.7 per cent of healthy individuals. A faulty titin gene is carried by more than half a million people in the UK. The gene is crucial for maintaining the elasticity of heart muscle, and faulty versions are linked to a type of heart failure called dilated cardiomyopathy. The scientists behind the study say the new insights may help understand why some patients develop CCM, and even identify patients at risk of the condition.
More women affected
Dr James Ware, senior author of the research from Imperial's National Heart and Lung Institute explains: "More patients than ever are surviving cancer, thanks to advances in treatment over the past decade or so. However we now have a key problem where some patients who have survived cancer are developing serious heart conditions, sometimes within the first year after finishing treatment. Until now, scientists didn't know why some patients developed heart damage, while others didn't. This new study suggests faulty genes may play a role – and means we could potentially test patients for faulty genes before starting cancer treatment, so that we know which patients are at risk".
CCM affects up to one in ten cancer patients – with more women affected then men, and often strikes between six months and nine years after cancer treatment. The condition is caused by the chemotherapy drugs damaging heart muscle, leaving it unable to pump properly. Although many patients recover, it can lead to heart failure in around ten per cent of patients.
Genetic clues
In the new study, funded by the Wellcome Trust, Medical Research Council, National Institute for Health Research and British Heart Foundation, the researchers tested 213 cancer patients with CCM for nine different types of faulty genes linked to the condition. Out of these patients, who were from Spain, the US, and the UK, 124 had breast cancer, 48 had other types of cancer, while 41 were children with acute myeloid leukaemia. The vast majority of cases of CCM (90 per cent) were linked with a type of drug treatment called anthracycline, and more than one in 20 patients (7.5%) were found to carry the faulty titin gene.
Dr Paul Barton, co-senior author from the Cardiovascular Research Centre at the Royal Brompton Hospital, said: "Although scientists know that anthracyclines are associated with CCM, this is the first time we've also seen a link with faulty genes directly involved in cardiomyopathy. Having more insight into which patients are at risk of developing CCM opens the way to better understanding why this occurs, and could enable doctors to potentially prevent the condition from occurring".
Protecting the heart
Dr Alexander Lyon, Senior Lecturer in Cardiology at Imperial and Consultant Cardiologist at the Royal Brompton Hospital and co-author of the new study added: "The new field of cardio-oncology is dedicated to helping treat, and ultimately prevent, cancer therapy-induced cardiovascular disease. This research provides a new opportunity to identify individuals at higher risk of developing CCM, and we believe this can lead to doctors being able to assess the individual risk of heart damage for each patient scheduled to receive potentially cardiotoxic chemotherapy. By analysing their genetic risk we could ensure that a patient's heart health is monitored by doctors during and after chemotherapy."
The research team would now like to perform further studies investigating genetic links to CCM in different types of cancer, as most of the patients in the current study had breast cancer. They will also look at patients with different ethnic backgrounds, as most patients in this study were white European.
Read original article by Kate Wighton here, including a person journey of Kreena Dhiman, who was diagnosed with heart failure three years after starting cancer therapy.
© Imperial College London