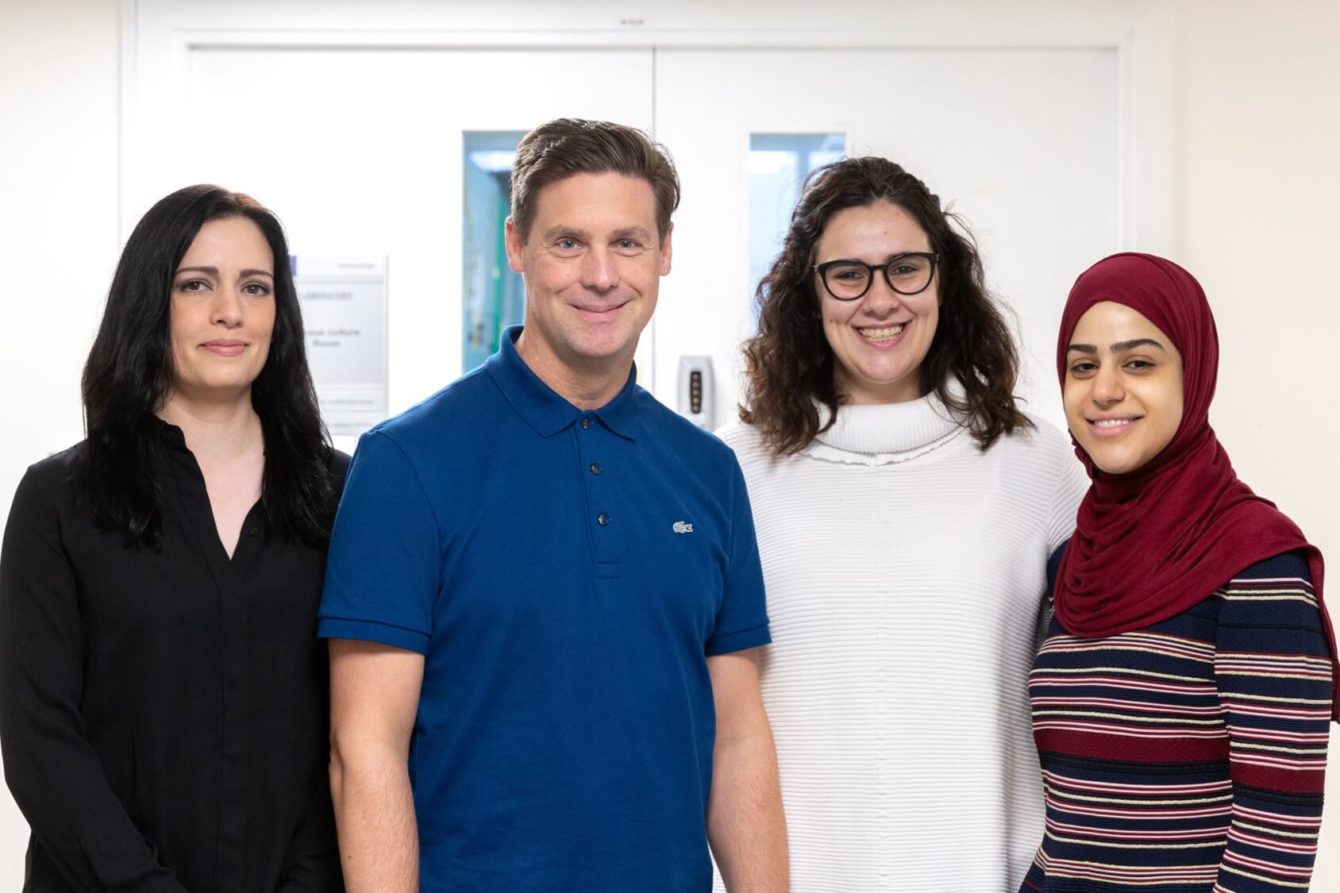 Multiple myeloma is one of the most common bone marrow cancers. Despite the introduction of new treatments and improved outcomes, the disease remains incurable, underlining the urgent need for novel treatment strategies. Dr Holger Auner is a Clinical Senior Lecturer and Honorary Consultant at the Centre for Haematology, whose research into identification of actionable vulnerabilities in multiple myeloma led him to secure an Advanced Clinician Scientist Fellowship from Cancer Research UK. This £1.6m grant will enable Dr Auner to investigate the interplay between cellular protein turnover and metabolism in myeloma cells, and how tissue stiffness modulates both metabolic rewiring and drug responses. The overall aim of the work is to pave the way for novel therapies for multiple myeloma. We caught up with Dr Auner to find out more about his research career to date.
How did you become interested in your field of work?
By a series of career accidents (that turned out to be blessings) and my curiosity to understand cancer cell biology 'in 3D'. I started my research career studying genome instability in myeloid leukaemia, looking for DNA mutations and mRNA expression changes. Then I joined an epigenetics groups to understand the regulation of gene expression, but the mouse models I tried to make failed, and I drifted off into the field of protein homeostasis. This aspect of cell biology happens to be particularly relevant in myeloma, the disease I focus on clinically. By following a few unexpected observations I suddenly found myself studying cancer cell metabolism, which is a fascinating but really quite complex subject, which means I learn something new every day. And at some point, somehow – the fact that my wife is a bioengineer may have something to do with it – tissue mechanics looked like something I should also understand a bit better.
What are the major current challenges in management/treatment of multiple myeloma?
Preventing the multiple relapses that ultimately kill most myeloma patients. To achieve that we may need a few more new drugs; but more than that we really need to understand which drugs and drug combinations we should use in which patient, and at which time point. We already have a plethora of drugs that work quite well, but we still don't fully understand how they actually work. Which means we don't have a way to 'personalise' treatment based on the molecular pathology of an individual patient's myeloma cells.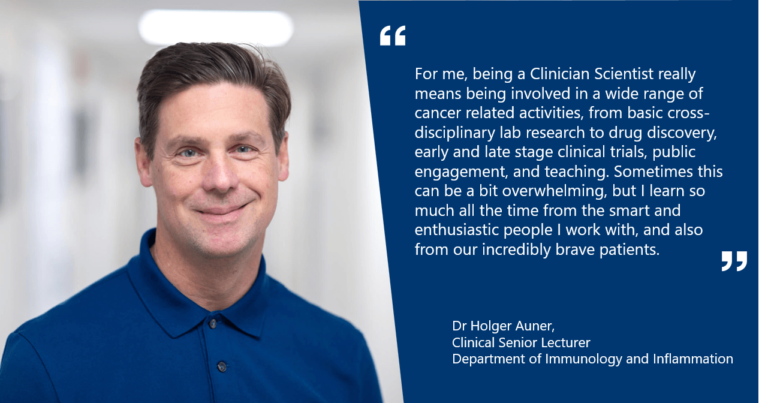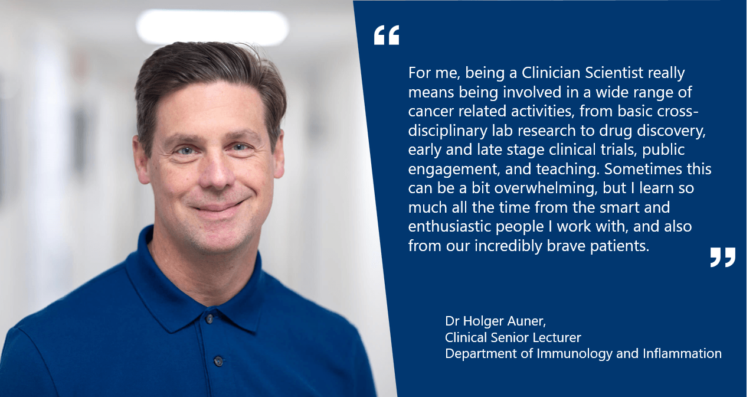 Could you tell us about your research?
Sure! We are interested in finding, and then targeting, cancer vulnerabilities. Cancer cells aren't invincible, they have weaknesses, even if they behave very aggressively. We just need to find more of these Achilles heels, and smarter ways to exploit them. Our research focusses on myeloma cell metabolism – the complex processes that constantly change molecules into other molecules through multiple small modification steps, with the aim of generating biomass and energy. We want to understand how the mechanisms of intracellular protein breakdown are linked to metabolic pathways; and we want to understand how these pathways function in the context of the tumour cell microenvironment. In particular, we try to understand if and how tissue stiffness modifies myeloma metabolism.
What are you proudest of in your research or career so far?
I don't think there is so much to be proud of. I enjoy what I do, from clinical trials and working with patients to the lab research and the teaching, so I have never really found it hard to motivate myself.
What is the biggest challenge you faced in your career?
There have been many challenges. Essentially every time I got a fellowship, which is 3 times so far, I failed a few times before being successful. And every time that meant that I came pretty close to having to give up my research dreams and ambitions. But I was lucky to be supported through these difficult times, and somehow giving up never seemed to be an option.
What are you most excited about as a researcher?
Working with very diverse people who are really smart, and almost always very helpful and nice, to find out something new about cancer. To understand the disease a little bit better, maybe even contributing to better outcomes for some patients. For me, being a Clinician Scientist really means being involved in a wide range of cancer related activities, from basic cross-disciplinary lab research to drug discovery, early and late stage clinical trials, public engagement, and teaching. Sometimes this can be a bit overwhelming, but I learn so much all the time from the smart and enthusiastic people I work with, and also from our incredibly brave patients. I think I am very lucky to have the opportunity to experience so many different aspects of cancer research and medicine.