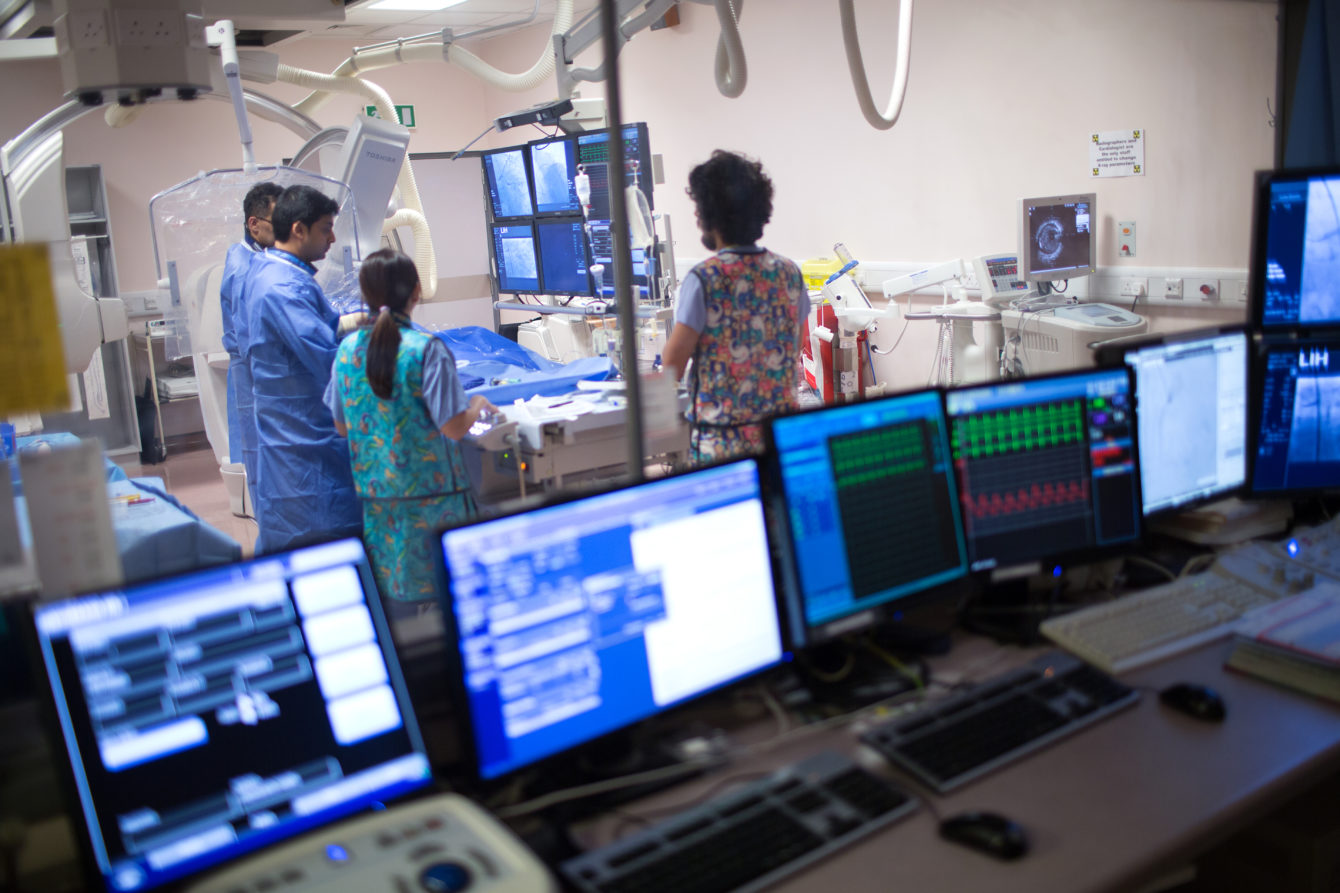 The clinical trial of a wireless in-heart microcomputer has launched in London at Hammersmith Hospital, Imperial College Healthcare NHS Trust. The device, called V-LAP, is the first of its kind and is implanted in the heart's left atrium, which will give the earliest, most accurate data of the heart's performance. The sensor does not have a battery, which means it could last for all of the patient's life. It is charged remotely from outside the patient's body, feeding back data to doctors as it does so.
The company behind the V-LAP wireless heart monitor, Vectorious, hopes that by providing regular data from the heart, rather than relying on physiological symptoms, doctors will be able to improve treatment plans for individual patients and reduce the need for them to be admitted to hospital.
This would not only improve the quality of life for the patient but, as heart failure is the most common reason for people aged over 65 years old to be admitted to hospital, accounting for 63,000 emergency admissions a year, the device could help make savings for the NHS.
Dr Zachary Whinnett, Principal Investigator in the NIHR Imperial BRC Cardiovascular Theme and Consultant Cardiologist at Imperial College Healthcare NHS Trust, who carried out the procedure on the 71-year-old male patient from Cornwall, said "The V-LAP device promises to provide a significant step forward in the management of people with heart failure. Heart failure is usually a chronic heart condition, which can cause a high symptom burden and often requires frequent admissions to hospital."
"The V-LAP device provides remote daily monitoring of clinical status, as it directly measures pressure within the heart. The aim is to be able to tailor treatment to the individual person, so that we can make changes in treatment at an early stage in order to prevent worsening symptoms and hospital admissions."
The trial is targeting enrolling up to 30 patients 6 in sites across the world. The minimally-invasive procedure to implant the device is completed in less than an hour. Patients are able to return home the same day and can start using the device immediately.