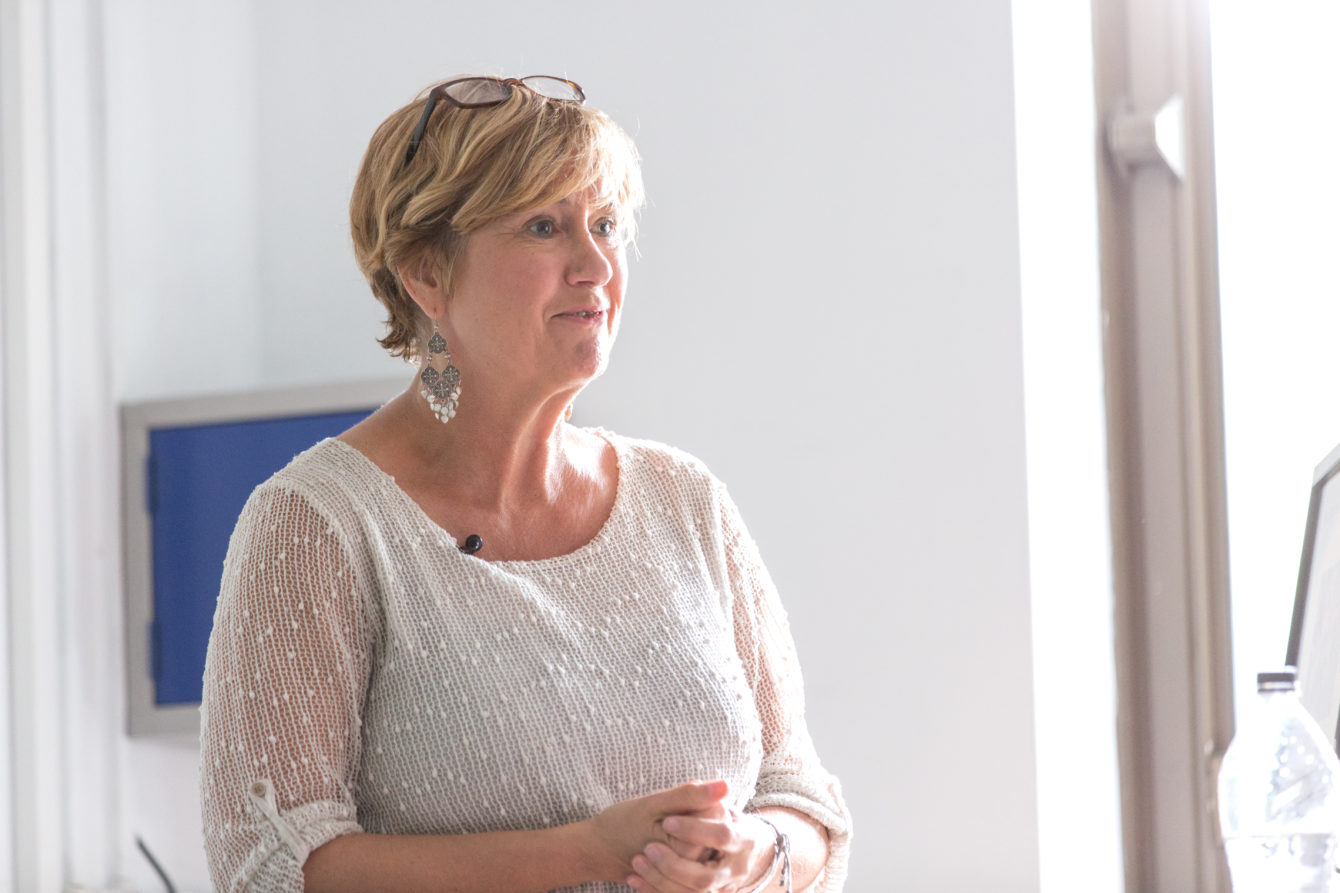 Cystic fibrosis (CF) is the commonest 'rare' disease in Europe, with just over 10,000 people affected in UK. It is inherited genetically and usually diagnosed on the newborn screening test at around 3-4 weeks of age. CF causes sticky mucus to build up in the lungs and digestive system, which causes lung infections and problems with digesting food. Despite enormous progress over the last few decades, treatment is hugely burdensome and patients still have a shortened life expectancy. The majority of people with CF will die of respiratory failure around the age of 30. We caught up with Professor Jane Davies, Professor of Paediatric Respirology and Experimental Medicine, NIHR Imperial BRC's lead in the Respiratory Translational Research Collaborative, and a newly awarded NIHR Senior Investigator (2020), to find out more about her research career to date in this important area.
HOW DID YOU BECOME INTERESTED IN YOUR FIELD OF WORK?
I was always interested in paediatrics, but originally wanted to do infectious diseases. After a stint in Kenya working in a malaria unit, there were very few junior doctor jobs in that speciality, so I took a post at the Royal Brompton Hospital and Harefield NHS Foundation Trust training in respiratory and intensive care. It was here that I got involved in CF, which in reality is almost an 'infectious' disease- infection is the main cause of lung damage, although patients with CF are not contagious to healthy people. What I loved about it was the age range, tiny babies through to adults (I've been around long enough now that those babies are now in many cases having their own children…).  The pivot point was a research degree with Eric Alton and Andy Bush; as an average student from the north of England via Scotland, I had never considered an academic career, but the excitement around the discovery of the CF gene and the possibilities of effective treatment, was contagious. I was hooked.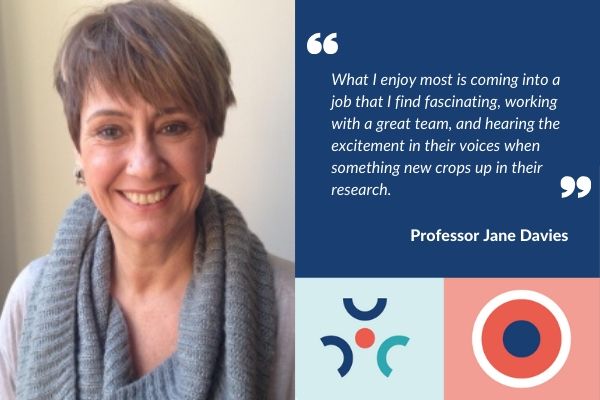 WHAT ARE THE MAJOR CURRENT CHALLENGES IN MANAGEMENT/TREATMENT OF CF?
Our main challenge in CF is with the treatments we use. Until recently, all of these were directed at symptoms, so antibiotics, mucus-clearing physio, nebulisers, and nutritional supplements etc. Over the last few years, my team has been closely involved in trials developing new drugs through a highly effective international network system. We have witnessed the development through to clinic of first-in-class molecules to tackle the underlying cellular defect. Many people will benefit from these, but not all as it depends on which gene mutation they carry. For this reason, mutation-agnostic therapies, such as gene replacement therapy, which could also be long-lasting, would address a real unmet need. The UK CF Gene Therapy Consortium with whom I've worked for many years, is leading the field globally in this area. There are also huge issues of cost, which are restricting access to the new drugs in many areas of the world. People who already have established organ damage will continue to need better antibiotics and more 'conventional' therapies, and conducting these trials is becoming increasingly complex.
COULD YOU TELL US ABOUT YOUR RESEARCH?
My research interests divide into two main areas: trials (and outcome measures) for new treatments, and bacterial lung infections.
In addition to the work I've described, my team is also making big strides in allowing drug trials to be adapted for children. Measuring improvements in lung function at the early stages before the lungs are seriously damaged requires very sensitive tests. We run a European Core Facility for one of these tests; lung clearance index (LCI). My team has trained over 100 staff across 20 countries in a standardised procedure which has led to LCI being selected by commercial sponsors as a major outcome in their paediatric trial designs.
Bacterial infection is the main cause of ill-health and early death in CF, the most common infection being Pseudomonas aeruginosa. I lead a CF Trust-funded Strategic Research Centre looking at several aspects of this infection with a multicentre team. We focus on improving detection methods, particularly for young children who cannot cough up phlegm, understanding why the bacterium can persist in the lung so effectively, and exploring novel therapies. Together with the Medicines Discovery Catapult, CF Trust, and several small biotechs active in this area, we have recently launched a Syndicate on antimicrobial resistance (AMR) which will hopefully act as a catalyst for further research into this important area.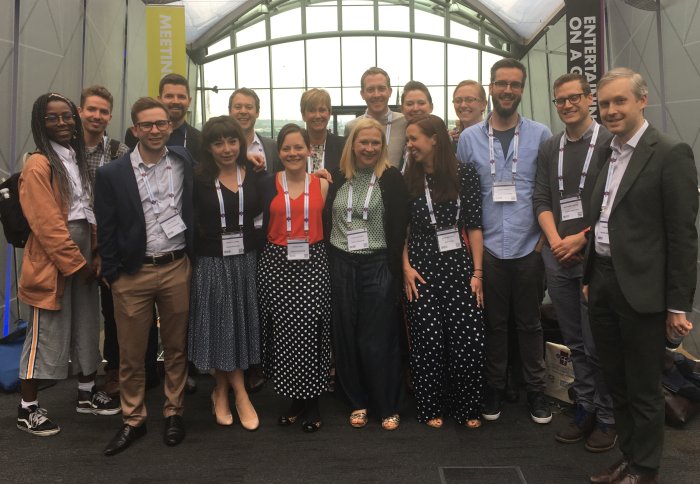 WHAT ARE YOU PROUDEST OF IN YOUR RESEARCH OR CAREER SO FAR?
The relationships I've built up with the teams, patients and families I'm working with; the success of our many trainees and higher degree students, and the passion with which they are working towards sustainable solutions for CF. On a smaller level, I was invited to deliver the plenary lecture at the 2019 North American CF Conference to coincide with the 30 year anniversary of the CF gene discovery and the announcement of a new, highly effective molecular therapy suitable for ~90% of the CF population; it was a great honour, but extremely scary…!
WHAT IS THE BIGGEST CHALLENGE YOU HAVE FACED IN YOUR CAREER?
Probably ignoring that voice inside my head which told me I wasn't capable of doing something, not 'good enough' or the right fit and putting myself forward anyway. I am incredibly lucky to have been supported along the way by senior colleagues and mentors, but there are challenges faced by women in academic clinical medicine over and above those faced by men. Imperial and the National Heart and Lung Institute are working hard to address these, but there is still a gender gap at the most senior levels, for which we need to seek further solutions. You can read some of my thoughts around this in the Journal of CF opinion piece co-authored by an international female panel of CF clinicians and researchers in celebration of International Women's Day.
WHAT ARE YOU MOST EXCITED ABOUT AS A RESEARCHER?
The way collaborations and networks can leverage change that might seem impossible at the start, and certainly would be on an individual level. Day to day, it's coming into a job that I find fascinating, working with a great team, and hearing the excitement in their voices when something new crops up in their research.